When Is the Best Time to Buy a Car?
Car buyers can find the most discounts and incentives during certain times of the year.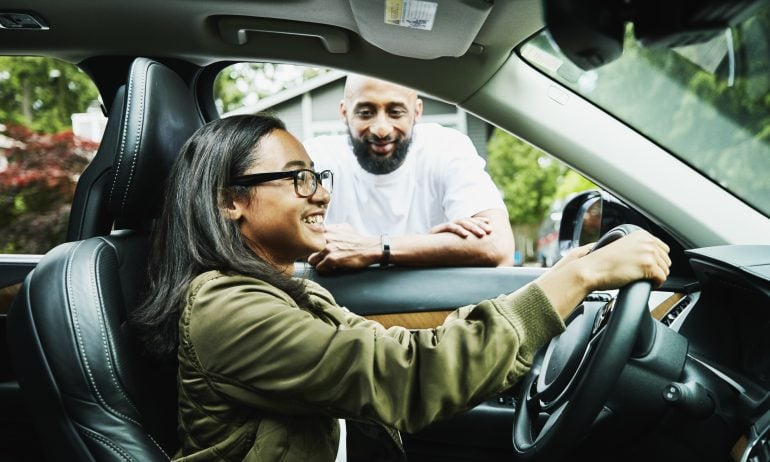 Many or all of the products featured here are from our partners who compensate us. This influences which products we write about and where and how the product appears on a page. However, this does not influence our evaluations. Our opinions are our own. Here is a list of our partners and here's how we make money.
Semiconductor chip shortages and tight inventory led to record high vehicle prices during the pandemic and continue to limit the number of deals and incentives available to car buyers.
Although the recent car market requires buyers to adjust how they shop for cars, there are still some tried and true patterns regarding the best time to buy a car.
The deals and incentives buyers will find today won't be as good as those offered pre-pandemic. Still, dealers often offer discounts at the end of the year, the end of the model year and around certain holiday seasons — allowing car shoppers to save money.
If you've got your eye on a particular car model, it's usually smart to wait to make a purchase until a newer model rolls out. As new models become available, dealers are motivated to eliminate the prior model-year cars to make room for newer inventory and, therefore, offer discounts on outgoing models.
Manufacturers typically release new models in the fall. But Matt Degen, senior editor for Kelley Blue Book, says this is shifting as new models are debuting earlier in the year.
Even in the summer, you may come across year-ahead models that are already on the market, Degen says. "And in that case, the old wisdom applies that if the outgoing model still works for you and your needs, you might be able to get a good deal on that."
The end of the calendar year — specifically October, November and December — is typically one of the best times for car shoppers to get deals on vehicles. Cars sold during this time usually come with higher discounts and incentives than those sold during other times of the year. This is because dealerships have yearly quotas that salespeople must meet and therefore tend to offer more deals to get cars off the lot as the year closes out.
Buyers can also find comparable discounts during the end of the month or the end of each quarter (March, June, September and December), for which dealerships have sales goals to meet as well.
It is worth noting that while those periods historically offered more significant discounts, it is often more challenging to find discounts and incentives in the present car market.
"If you're seeking the best deal on a car and you have time to wait, usually it's been the end of the month and then the end of the year — that's kind of been the traditional guidance for folks looking for a great deal," says Degen. But he adds that the past few years have been anything but typical, meaning that while there are still deals to be had, they are harder to find — the same way it's harder to find the exact car you want.
Select holidays, usually those that coincide with the arrival of new models and year-end dealership quotas, also tend to feature some of the best car promotions:
Black Friday. This shopping day provides some of the biggest retail discounts; the same applies to car shopping. Shoppers will likely find vehicles at discounted prices and with more incentives during this time. 
Holiday weekends. Manufacturers and dealers usually offer discounts and promotions around certain long holiday weekends, including Presidents Day, Martin Luther King Jr. Day, Memorial Day and the Fourth of July. For example, according to data from the car search engine iSeeCars.com, Presidents Day offered 32.5% more deals on used cars than the average day from 2018 to 2019. 
New Year's Eve/New Year's Day. Many end-of-year sales roll over into the first few days of the new year, making New Year's Eve and New Year's Day good times to find car savings. The days coincide with both the end of the year and the end of the quarter, which are renowned for providing shoppers with discounts. 
Regardless of when you buy a car, research is critical — especially in today's turbulent market.
"You need to know, obviously, what kind of car is going to work for you, what car is going to work for your budget and how much you should be paying for that car," Degen advises. "It's all that research that's really more important now than ever."
Get more smart money moves – straight to your inbox
Sign up and we'll send you Nerdy articles about the money topics that matter most to you along with other ways to help you get more from your money.