Buy Now, Pay Later for Health Care: How It Works, When To Consider It
Buy now, pay later loans break health care bills into multiple smaller payments. Consider terms and financing alternatives first.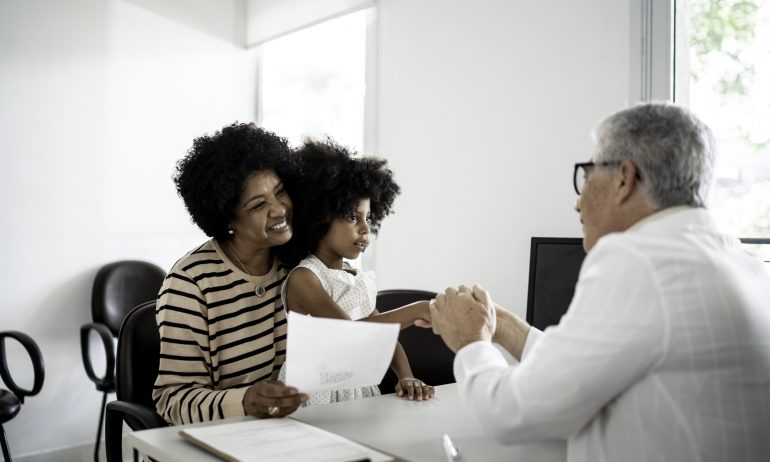 Many or all of the products featured here are from our partners who compensate us. This may influence which products we write about and where and how the product appears on a page. However, this does not influence our evaluations. Our opinions are our own. Here is a list of our partners and here's how we make money.
Buy now, pay later has taken off for retail and travel purchases, and now companies like Walnut and Wellpay offer BNPL for health care costs.
This payment option, sometimes referred to as a , allows patients to split medical bills into small monthly payments that include minimal or no interest.
BNPL loans for health care offer relief from expensive medical bills, but borrowers should check costs and ensure the monthly payments are manageable. Alternatives like traditional payment plans with providers or saving for pre-planned medical procedures are worth considering first.
Walnut and Wellpay are two companies currently offering buy now, pay later programs for health care. Depending on the lender, the process starts a couple of different ways:
The companies check eligibility through pre-qualification, which involves a soft credit pull that doesn't hurt your credit score. They consider factors like your credit score, loan amount and payment history if you're an existing user. Upon approval, you can select a payment plan.
Patients can apply, manage and make payments online or with a mobile app.
As with any financing option, it's important to always compare costs, terms and other features. Here are details of Walnut's and Wellpay's options.
Walnut is a financial services company that accepts medical bills sent by consumers and builds an installment plan of smaller monthly payments. Available terms are three, six, 12, 24 or 48 months.
Currently, Walnut doesn't charge interest or fees for its service. To approve customers, it considers credit score and the health care provider, with whom it individually negotiates terms.
While maximum loan amounts are typically $25,000, larger bills may be funded on a case-by-case basis, according to Walnut CEO Roshan Patel.
Walnut accepts bills for any type of medical procedure and can work with any health care provider located in the U.S., Patel says.
Wellpay is a medical billing tool that partners with to offer BNPL loans at the time of billing. Wellpay helps health care providers provide the payment option for non-emergency medical procedures or operations that insurance doesn't cover.
Depending on the physician, approved patients may receive loans with annual percentage rates from 0% to 30%, and loan terms of three, six, 12 or 24 months.
Available loan amounts through the Wellpay and Affirm partnership range from $100 to $15,000. Currently, Wellpay and Affirm don't offer funds for prescriptions or over-the-counter medications.
Patients can make, manage and track payments through the Affirm app or with Wellpay's app or online patient portal.
Depending on the interest, a BNPL loan can be an expensive option for covering medical costs. Consider a few scenarios to help you assess if it makes sense for you.
There could be better options for managing the cost of a medical bill than using a BNPL loan.
Traditional payment plan with the provider. If your medical bill is high, ask your doctor if working out a payment plan is an option. This allows you to build and commit to a personalized plan that splits the bill into affordable monthly installments, often at no extra cost.
Family loan. You may get a lower interest rate and more favorable terms with a . Create a contract detailing terms and conditions, and weigh the potential effect this arrangement can have on the relationship.
Financial assistance. If you're experiencing economic hardship, you might be eligible for financial assistance through a charity organization or . See if you qualify for assistance before taking out a loan.
CareCredit. CareCredit is a specialty credit card offered at 225,000 medical offices. Depending on the provider location, you could be eligible for short-term financing at 0% interest if the balance is paid off by the end of the term (six, 12, 18 or 24 months). Check with participating providers to see if you qualify.
Personal loan. can be borrowed from a bank, credit union or online lender and paid back in monthly installments. APRs are generally from 6% to 36%, and terms are typically two to seven years.
Online lenders allow you to pre-qualify with a soft credit check, while credit unions typically have Still, a personal loan is likely the most expensive option to cover medical costs, so consider alternatives first.