How to Get a Personal Loan in 8 Steps
Getting a personal loan starts with checking your credit, getting pre-qualified and comparing credit options.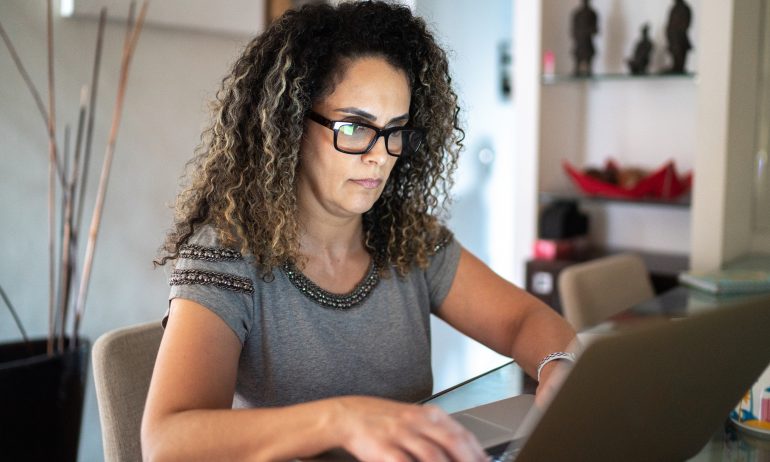 Many or all of the products featured here are from our partners who compensate us. This may influence which products we write about and where and how the product appears on a page. However, this does not influence our evaluations. Our opinions are our own. Here is a list of our partners and here's how we make money.
Whether you're borrowing money to consolidate debt, move cross country or finance an adoption, a personal loan can help cover your expenses.
Most personal loans are , meaning they don't require collateral such as a house or car. Loan amounts generally range from $1,000 to $100,000 and are repaid in fixed payments, typically over two to seven years. Rates and terms vary based on your credit.
A strong credit score gives you a for a personal loan and getting a lower interest rate. Assess your creditworthiness by checking your . In general, scores fall into the following categories:
Looking at a less than friendly score? Take steps to  before you apply. The biggest factors affecting your credit score are on-time payments and the amount of credit you use relative to credit limits.
Fix any errors that might be dragging down your score. You can request your and dispute wrongly reported missed payments or other inaccuracies it may contain.
Determine the specific loan amount you need, and avoid borrowing more than that. A larger loan amount has more interest and higher monthly payments that can strain your budget.
Knowing your credit score will give you a better idea of the and payment amounts you might receive on a personal loan. Use the calculator below to see estimates and consider the impact of monthly payments on your budget.
Pre-qualifying for a loan gives you a sneak peek at the offers you may receive. Many online lenders perform a during pre-qualification that doesn't affect your credit score.
Some reasons for being denied include:
Online lenders, banks and credit unions offer . Compare your pre-qualified offers with loan amounts, monthly payments and interest rates from various lenders to get the best loan offer.
Credit unions may offer , especially to borrowers with bad credit. They're also your best shot for a — $2,500 or less.
Some big financial institutions, like , and , also offer unsecured personal loans.
Before selecting a personal loan:
See if you qualify for a 0% credit card. Have good or excellent credit? You may qualify for a on purchases for a year or longer. If you can repay the loan within the card's introductory period, this is likely the cheapest option. But if you're unable to repay in that time frame, APRs can be as high as 25%.
Consider a secured loan. Bad- or fair-credit borrowers may get a lower APR with a . You will need collateral, such as a car or savings account. If you're a homeowner, a can be significantly cheaper than an unsecured loan. However, failing to repay your debt can result in you losing the asset.
Add a co-signer. If qualifying on your own is a challenge, a may be an option. Lenders typically consider the credit history of you and the co-signer when approving a loan and may offer more favorable terms.
Before signing a loan, read the terms of the loan offers and get answers to your questions. In particular, watch for:
Prepayment penalties. Most online lenders don't charge a fee for paying off the loan early, which is called a prepayment penalty.
Automatic withdrawals. If a lender allows payments to be automatically withdrawn from your checking account, consider setting up a low-balance alert with your bank to avoid overdraft fees.
APR surprises. The total cost of your loan, including any — interest and upfront costs — should be clearly disclosed and figured into the APR.
In addition, look for these consumer-friendly features:
Payments are reported to credit bureaus. You can grow your credit score if the lender reports on-time payments to credit reporting agencies.
Flexible payment features. Some lenders let you choose your payment due date, forgive an occasional late fee or allow you to postpone payment in case of hardship.
Direct payment to creditors. Certain lenders will send borrowed funds directly to creditors, which is especially beneficial for borrowers who are .
Once you've selected a lender that matches your needs, you'll need to provide documentation to formally .
Application requirements may vary by lender, but you'll likely need:
The lender will run a hard credit check that may briefly decrease your credit scores by a few points and show up on credit reports for 24 months. Upon final approval, you'll receive your funds according to the lender's terms, typically within a week.