What Is a Debt Consolidation Loan?
A debt consolidation loan rolls your existing debts into one, ideally with a lower annual percentage rate and shorter time to payoff.
Last updated on Jul 20, 2021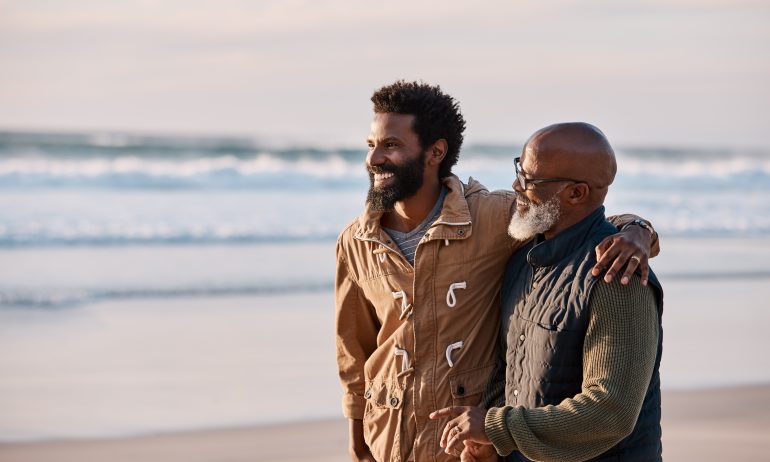 Many or all of the products featured here are from our partners who compensate us. This may influence which products we write about and where and how the product appears on a page. However, this does not influence our evaluations. Our opinions are our own. Here is a list of our partners and here's how we make money.
A debt consolidation loan is a loan you use to combine your existing debts into a single debt with one monthly payment. Using a debt consolidation loan can reduce the total interest you owe on the debt and help you pay it off faster. It can also make paying down debt simpler, as you only have one monthly payment to account for in your budget.
The availability and interest rates of debt consolidation loans largely depend on your individual credit score; the better your score, the more options you have and the lower interest you'll pay.
Are debt consolidation loans a good idea?
Debt consolidation loans can be a lifeline for those sinking in high-interest debt. For many people, it represents the first step toward paying off debt.
A debt consolidation loan is a good idea if you can get one with a lower interest rate than the combined rate on your existing debts and keep up with your monthly payments.
Debt consolidation loans typically offer lower interest rates than most credit cards, depending on your credit score, and allow you to budget for a single, predictable monthly payment. For example, the average interest rate for credit cards for the first quarter of 2021 was 14.75%, while the average interest rate for personal loans for the same time period was 9.46%, according to the Federal Reserve.
These loans are typically installment loans, which means when you take on the loan, you know what the monthly payment amount will be and how long the payment period will last.
As long as you make your monthly payments on time, there's no guesswork or yo-yoing balances to deal with because these loans don't have revolving credit lines, unlike credit cards.
Debt consolidation calculator
Does a debt consolidation loan impact my credit score?
When you apply for a debt consolidation loan, lenders usually require a hard pull of your credit report, which can knock down your credit score a few points. And if you use the loans to pay off credit card debt but end up carrying large balances on those cards again while you pay off the loan, your credit score will suffer.
However, if the loan puts you in a better situation by enabling more manageable payments that you can make on time each month — which accounts for about 35% of your FICO score — then taking the loan and a short-term credit score dip might make sense in the long run.
Do I qualify for a debt consolidation loan?
Your ability to qualify for a debt consolidation loan depends primarily on your credit score and history. Borrowers with good or excellent credit (690 or higher on the FICO scale), little debt and high incomes usually qualify for the lowest rates on debt consolidation loans and have a wide range of lenders to choose from. Borrowers with bad to fair credit (300 to 689 on the FICO scale) are viewed as riskier by lenders and typically may only qualify for debt consolidation loans from lenders that target bad-credit borrowers.
The best way to learn if you qualify for a debt consolidation loan is to go through the pre-qualification process. One of the benefits of the pre-qualification process is that it uses a soft credit pull and gives you a sense of the loans and rates available to you without hurting your credit score. You can pre-qualify on NerdWallet and compare loans from multiple online lenders.
How do I get a debt consolidation loan?
Make a list of all of your debts and monthly payments that you want to consolidate. Any debt consolidation loan you take on should be large enough to cover these debts, and the loan's interest rate and monthly payment amount should be lower than what you're currently paying. Make sure the loan payment fits within your budget; a debt consolidation loan won't be helpful if it ends up putting you over your budget and further into debt.
Know your credit score and the loan amount and interest rate you want, then shop around and compare loans available to you. Check online lenders, credit unions and banks, each of which offer different benefits.
See if you pre-qualify for a personal loan – without affecting your credit score
Other ways to consolidate your debt
Debt consolidation is a strategy for paying off your various debts by lumping them into a single debt with a single monthly payment. Many people use debt consolidation to address one or more credit card debts. This is because most credit cards have high interest rates, which can make paying down large balances difficult.
Debt consolidation usually involves getting a loan, but other options include refinancing with a 0% interest balance transfer credit card, tapping into your home's equity or using your 401(k) savings.
Refinancing your debt with a 0% interest balance transfer credit card can be useful for smaller debts that you think you can pay off during the card's no-interest promotional period, which usually lasts 12 to 18 months.
If you own a house, you could also borrow against your home's equity to pay off your debts. Home equity loans and credit lines have lower interest rates, but if you default on the loan, you could lose your home.
Some people choose to take a loan from their employer-sponsored retirement account, such as a 401(k) plan. This option usually gives you access to lower interest rates, but it also cuts into your retirement funds.
Get more smart money moves – straight to your inbox
Sign up and we'll send you Nerdy articles about the money topics that matter most to you along with other ways to help you get more from your money.