How to Apply for a Bank Loan in 5 Steps
Start by checking whether you qualify and comparing rates on bank loans before submitting your application.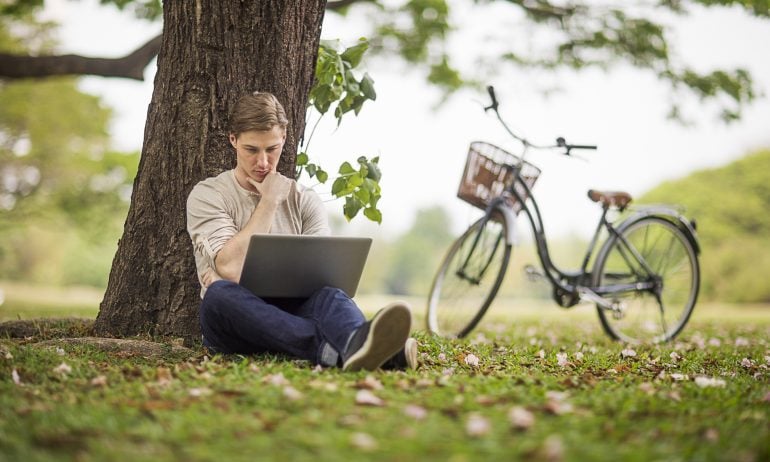 Many or all of the products featured here are from our partners who compensate us. This may influence which products we write about and where and how the product appears on a page. However, this does not influence our evaluations. Our opinions are our own. Here is a list of our partners and here's how we make money.
Banks offer personal loans typically ranging from $1,000 to $100,000. These loans have low interest rates and can come with perks for existing customers. Though not all banks offer personal loans, those that do are a smart first stop for borrowers.
Applying for a bank loan can seem overwhelming if you've never done it before. These five steps will guide you through the process.
Before applying for a bank loan, you'll want to know whether you qualify. Most banks require applicants to have good to excellent credit (690 or higher on the FICO scale), though some banks accept applicants with fair credit (630 to 689 FICO).
Banks may also evaluate your and whether you have enough cash flow to take on new debt — 40% is a common cap for DTI, but lower is better.
One of the best ways to check your eligibility is to pre-qualify with the bank. takes a few minutes and involves filling out a preliminary application to see what rate, loan amount and repayment term you may be eligible for. Pre-qualifying won't hurt your credit score.
Not all banks offer this option, though. If your bank doesn't, call customer service and ask about eligibility criteria. Try to get as much detail as you can, including any minimum credit score and income requirements.
Some banks only lend to current customers, by invitation only or require you to have an open checking account for a certain amount of time before you can apply for a personal loan.
Even if you have a bank in mind, it's still important to compare loans from different lenders to ensure the one you choose best fits your needs.
The , which includes interest and any fees, is the best way to compare a loan's cost. Bank loan APRs can range from around 6% to 25%; finding the lowest APR can mean significant savings.
For example, if one bank offers a $20,000, four-year loan at 10% APR, you'll make monthly payments of $507 and pay $4,348 in interest. But if another lender offers the same loan at 8% APR, you'll make monthly payments of $488 and pay $3,436 in interest.
Many banks list their APR ranges on their websites.
You may also want to pre-qualify with a few . Almost all online lenders will show you personalized rates and terms with a soft credit check, so you'll have more options to consider with no risk to your credit score.
As you compare rates, determine also what repayment term and monthly payment best fit your budget. The longer your repayment term, the smaller your monthly payment, but the more you'll pay on interest.
Use NerdWallet's to estimate your monthly payment by plugging in different loan amounts and terms.
Once you've checked eligibility, compared rates and selected the best option, it's time to apply.
Some banks may require you to apply at a local branch, especially if it's a community bank or if you're applying for a higher loan amount, but many applications are online.
The application itself will vary by bank, but you'll likely need to submit:
Once you submit the application, you'll undergo a hard credit check, which temporarily lowers your credit score by a few points. Depending on the bank, you could hear whether you're approved or denied within minutes, while some banks may take a few days.
Once approved for the loan, you'll receive the loan agreement. Some banks require you to sign the agreement at your local branch, while others will let you sign electronically.
Make sure to read the loan agreement carefully to confirm that the loan amount, repayment term, APR and monthly payment amount are correct.
Also pay close attention to any fees, including late payment fees. Though it's rare, some banks may also charge a prepayment penalty if you pay off the loan early.
Once you've signed the loan agreement, you should receive the funds in a lump sum within a week, though some banks promise next-day funding after you're approved. You can have the funds directly deposited in your personal checking account or a check may be mailed to you.
Once you receive the money, . Most banks offer an automatic payment option, which could help you avoid late fees, and some banks will even discount your rate for opting in to autopay.