Should You Take a Pawnshop Loan?
Pawnshop loans are cheaper than payday or title loans when you need fast cash. Still, consider alternatives first.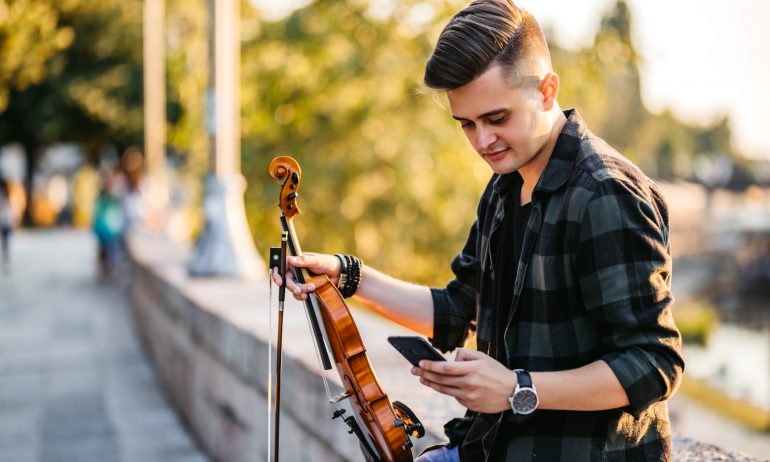 Many or all of the products featured here are from our partners who compensate us. This may influence which products we write about and where and how the product appears on a page. However, this does not influence our evaluations. Our opinions are our own. Here is a list of our partners and here's how we make money.
Payday lenders, title lenders and pawnshops all market their services to borrowers who lack other options for fast cash. Of the three, pawnshop loans are usually the least harmful.
Interest rates on pawnshop loans vary by state and typically are presented as fees, but it's more useful to compare loans in terms of annual percentage rate. While payday loans and car title loans can easily top 400% APR, pawnshop loans can be around 200% APR.
Pawnshop loans are an expensive way to borrow money, but if you have no other options and need cash immediately, a pawnshop loan is better than an auto title loan or payday loan.
To get a pawn loan, you go to a pawnshop with something you own that you're willing to leave as collateral. The staff assesses the item's value, condition and resale potential, then decides whether to offer a loan.
Nolo.com, a website that answers legal questions, estimates pawnshops will lend you about 25% to 60% of resale value. It can pay to shop around and compare offers from several pawnshops since quotes can vary substantially.
If you accept a loan, you walk away with the cash and a pawn ticket, which you'll need to get your item back. You can take a photo of the ticket and email it to yourself as backup in case you lose it.
Because you left collateral with the lender, a pawn loan doesn't require a credit check, but you must be 18 or older and show proof of your identity. Pawnshops are in regular contact with law enforcement to avoid dealing in stolen goods, so the shop may require proof of purchase or ownership of the item.
Items you can pawn vary by store and location. High-demand items typically include jewelry, firearms, electronic, tools and musical instruments.
You then return within the agreed-upon time, usually 30 days to two months, to pick up the item and pay off the loan (plus fees and interest). Fees vary by state and can include insurance and storage charges.
If you can't repay within the original term, you may be able to extend or renew the loan. If you can't repay the loan, the pawnshop sells your item to get its money back.
The average pawnshop loan is about $150 and is repaid in about 30 days, according to the National Pawnbrokers Association.
Nerdy tip:
An installment loan may be a more affordable way to borrow money. These loans let you borrow the money all at once, then pay it back in fixed monthly payments over a period of months or years, instead of weeks. You won't need to put up collateral, and loan amounts tend to be higher, while interest rates are usually lower. Lenders typically require a credit check to apply, but you can find
installment loans for bad credit
.
The pros and cons of pawnshop loans
Pawnshop loans can appeal to consumers who can't qualify for a conventional loan.

They may cost less than the penalty for being late with a credit card payment or a reconnect fee for utilities.

They typically cost more than a traditional personal loan, but you also get the money faster and without the need for a credit check.

There's no legal requirement to repay, so your credit score won't suffer if you don't repay the loan, nor will you be harassed by debt collectors or sued. The only consequence, if you don't repay, is losing your item.
The biggest downside is the cost. An APR of 36% is generally accepted by personal finance experts as the upper end of affordability for any loan. A pawnshop loan of $100 that costs $15 in fees and is due in 30 days runs about 182% APR.

About 15% of pawn loans are never repaid, according to the National Pawnbrokers Association, and repeat customers are common.

If you find yourself reborrowing or extending a pawn loan, or pawning and redeeming the same item repeatedly, you need more than this short-term financial patch.
If a pawnshop does not disclose an APR — many only list fees, or give interest per month rather than year — use the calculator below to find the APR.
Before going to a pawnshop, consider more affordable alternatives. Most of these options can deliver funds within a few days.
Bill forbearance: If you're trying to stretch until your next paycheck, contact your utility or other creditor and see if they will extend a grace period.
No-interest payroll advance: Apps like Earnin and Chime can provide an advance on your paycheck up to two days early. Look for an app that charges no fees or interest.
Community assistance: If you need to cover rent, utilities or other necessary expenses, see if you can get a loan or assistance from a local agency. Charitable, religious or other community-based organizations have funds dedicated to assisting community members in these circumstances.
Selling: If you're willing to part with the item you're pawning, consider selling it to a pawnshop or private buyer. A private buyer will likely pay more than a pawnshop, but it may take longer. Either way, a sale will likely net more than a pawn loan.
Small-dollar loans: Mainstream banks like U.S. Bank and Bank of America offer short-term, small-dollar loans to existing customers. These loans will likely cost less than a pawn loan, but you'll need to undergo a credit check. You can also get a small-dollar loan from an online lender.
Personal loan from a credit union or online lender: Credit union personal loans start around $500 and may offer low rates for bad-credit applicants, but you'll need to become a member first. Personal loans from online lenders are faster but may come with higher interest rates.
Once this cash shortfall is resolved, plan ahead for the next time. A good place to start is by saving for an emergency fund. NerdWallet recommends a savings goal of $500.
Get more smart money moves – straight to your inbox
Sign up and we'll send you Nerdy articles about the money topics that matter most to you along with other ways to help you get more from your money.