Where to Get a Personal Loan
You can get a personal loan from a bank, credit union or online lender. Always compare loans from multiple lenders.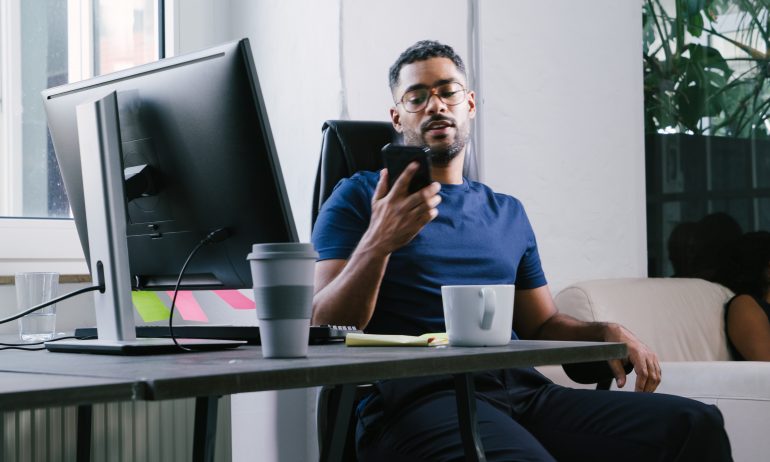 Many or all of the products featured here are from our partners who compensate us. This may influence which products we write about and where and how the product appears on a page. However, this does not influence our evaluations. Our opinions are our own. Here is a list of our partners and here's how we make money.
Borrowers with good to excellent credit (690 and above) have the widest options when it comes to shopping for personal loans. Lenders view borrowers with average or bad credit as higher risks, and some may not offer loans as a result. But a bad credit score doesn't mean you can't get a personal loan.
The three main options for where to get a personal loan are:
Most online lenders quote rates and terms during a after a soft credit check. That's just an inquiry and doesn't hurt your credit; a hard credit check is an actual application for credit that may briefly ding your credit score.
The sheer competitiveness of the personal loan market means online lenders try harder to set themselves apart from traditional lenders, either with lending guidelines that go beyond traditional credit-scoring models or with extras like flexible payments, no fees or ways to lower your interest rate during repayment.
Some online lenders are geared to , offering high loan amounts and low interest rates. Credit scores of 690 to 719 are considered good, while those 720 and above are excellent.
Other lenders cater to borrowers with . Rates are higher, but a lender may consider other factors beyond your average (630 to 689) or bad (300 to 629) credit score.
Borrowers with bad credit can consider:
are often willing to work with borrowers who have fair or bad credit. These not-for-profit financial institutions serve people who live, study, work or worship in a particular area. To apply for a loan, you need to become a member first.
If you're looking for a small personal loan — less than $2,500 — a credit union should be your first stop. Some lenders don't offer such small loans.
and  are two credit unions that offer personal loans.
You'll likely need good credit to qualify for a personal loan at a bank. If you're already a bank's customer, you might get benefits such as applying without visiting a branch or qualifying for a larger loan amount.
Some large banks offer free credit scores or loans with no origination fee.
Big banks that make personal loans include:
Some of the best-known national banks, like Bank of America and Chase, don't offer unsecured personal loans. They do offer other credit products, such as mortgages, home equity lines of credit and credit cards.
A local community bank may offer personal loans. Existing customers in good standing with the bank have the best chance of getting the lowest rates.
When shopping for a personal loan, be sure to look at the , not just the interest rate or monthly payment. The APR includes the interest rate and any extra fees you'll pay. It's the best apples-to-apples cost comparison between two loans.
Shop for rates, but don't shop only for rates. Consider which lender offers consumer-friendly features you might need. For example, with some , lenders will send money directly to creditors, eliminating that step for you. Other lenders may let you pick a payment due date or forgive an occasional late fee.
A half-point difference in the interest rate on a five-year, $5,000 personal loan will cost an extra dollar or so a month. The flexibility to reschedule a payment, though, might keep you from missing a payment and incurring a late fee as well as a hit to your credit score.
Some lenders may make loans only for specific purposes. , for example, seeks only customers who want to consolidate their credit card debt. Some credit unions will make large loans only if they're for home improvements. But the majority of lenders don't care what you do with the money.