6 Things to Know About Student Loans Before You Start School
Max out federal student loans before you apply for private loans — and only borrow what you need and can repay.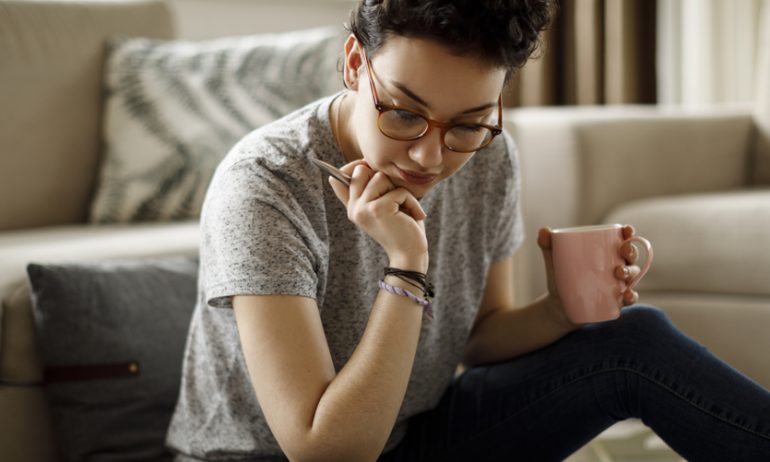 Many or all of the products featured here are from our partners who compensate us. This influences which products we write about and where and how the product appears on a page. However, this does not influence our evaluations. Our opinions are our own. Here is a list of our partners and here's how we make money.
When will the new FAFSA be available?
The
redesigned FAFSA
will launch by Dec. 31, 2023 for the 2024-25 academic year — a delay from the typical Oct. 1 release date. You can still submit the 2023-24 FAFSA until June 30, 2024.
If you're shopping for student loans, hopefully it's only after exhausting more cost-effective options — like scholarships, fellowships and grants — since that's money you don't have to pay back.
Yet, millions of Americans have borrowed money to pay for school, according to the Department of Education. So even after taking advantage of free money, you may still need student loans to close the funding gap.
Here are six things you need to know about getting your first student loan.
Student loans from our partners

1. Opt for federal loans before private ones
There are two main loan types: federal and private. Federal loans — received by submitting the Free Application for Federal Student Aid, or FAFSA — are often the best choice because you don't need a credit history to qualify, and they come with programs, like income-driven repayment plans and loan forgiveness, that private loans don't offer.
Federal loans can be unsubsidized and subsidized. Subsidized loans don't accrue interest while you're in school — unsubsidized loans do. You may qualify for subsidized loans if you demonstrate financial need.
Because of the additional repayment options and relief programs, consider maxing out federal loans before taking out private loans.
2. Borrow only what you need — and can reasonably repay
Independent undergraduate students can borrow up to $57,500 total in federal student loans, while dependent undergraduate students are limited to $31,000. Private loan borrowers can borrow up to the cost of attendance — tuition, fees, room, board, books, transportation and personal expenses — minus financial aid that you don't have to repay.
But you don't have to borrow the maximum. One rule of thumb is to borrow the amount that will keep your student loan payments around 10% of your projected after-tax monthly income.
For example, if you expect to earn $50,000 per year, aim for a student loan payment that is no more than $279 a month. This would be about a $26,000 loan, assuming a 5.50% interest rate and a 10-year repayment term.
Your financial aid award letter should give instructions on accepting and rejecting financial aid. If you're not sure how to do it, contact your financial aid office.
3. You'll pay interest (and maybe fees) on the loan
Whether you borrow federal or private loans, you're going to owe more than the amount you borrowed due to interest.
Interest accrues daily on your loan and will be added to the total amount you owe when repayment begins. The fixed federal undergraduate loan interest rate is 5.50%, but it changes each year. Private lenders will use your or your co-signer's credit history to determine your rate.
In addition to interest, federal loans also require that you pay a loan fee — a percentage of the total loan amount. The current loan fee for federal direct student loans for undergraduates is 1.057%.
4. After you agree to the loan, your school will handle the rest
Your loan will be paid out to the school after you sign a master promissory note agreeing to repay.
Typically, your school will apply your loan money to tuition, fees and room and board — if you live on campus — before giving the remainder as a reimbursement.
You can expect to receive your reward money each term or at least twice within an academic year.
5. You can use loan money only for certain things
Even if you receive your loan money directly, it can only be used for education-related expenses.
You can't use your loan for entertainment, takeout or vacations, but you can use it for transportation, groceries, study abroad costs, personal supplies or off-campus housing.
6. Find out who your servicer is and when payments begin
If you take out federal loans, your debt will be turned over to a student loan servicer contracted by the federal government to manage loan payments. For private loans, your lender may be your servicer or it may similarly transfer you to another company.
When you graduate or are no longer enrolled in school at least half-time, you generally have a six-month grace period before the first student loan payment is due.
Get pre-qualified in just 3 minutes with Credible
Check multiple student loan lenders to get accurate, pre-qualified rates with no impact to your credit score.
Spot your saving opportunities
See your spending breakdown to show your top spending trends and where you can cut back.