What Is the Average Student Loan Debt for Graduate School?
The average student loan debt for all graduate school borrowers is $71,000, not including undergraduate loans.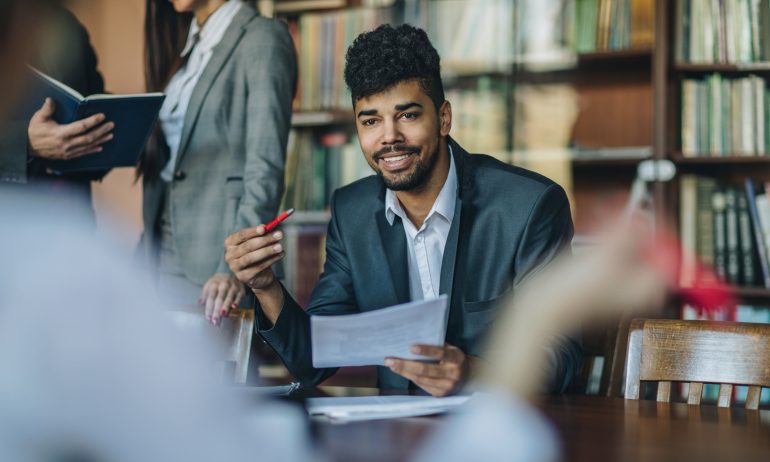 Many or all of the products featured here are from our partners who compensate us. This may influence which products we write about and where and how the product appears on a page. However, this does not influence our evaluations. Our opinions are our own. Here is a list of our partners and here's how we make money.
The average student loan debt for graduate school in 2015-16 was $71,000, according to the most recent data available from the National Center for Education Statistics.
That average reflects debt for master's degrees, Ph.D.s and other graduate school loans borrowed only for advanced degrees. Including undergraduate loans increases the average debt for graduate students to $82,800.
With a total debt of $82,800, the average graduate student would repay $949 each month and $113,936 overall, assuming current federal interest rates and a standard 10-year repayment term.
How much debt will I take on for graduate school?
The average total student loan debt of $82,800 for graduate students includes all advanced degrees. But you should expect to borrow more for some graduate programs than others.
For example, master's degree graduates leave school owing $64,800 on average, while doctors with professional degrees — who enroll in longer programs — owe $183,200.
The type of graduate school affects indebtedness as well. For example, getting a master's at a public school results in an average student loan debt of $42,300 for that degree alone; that number increases to $56,400 for master's recipients at private nonprofit institutions.
The College Scorecard has average debt data for certain graduate degree programs; search by the school's name to see if this is available. If a school or program you're interested in isn't included, ask its financial aid or admissions office for this information.
Average Student Loan Amounts by Debt Type
$19,928: Associate Degree Nursing (ADN)

$23,711: Bachelor of Science in Nursing (BSN)

$47,321: Master of Science in Nursing (MSN)
How to limit graduate school student loan debt
Roughly 54% of students take out loans for graduate school, according to the NCES. Debt is almost unavoidable for some programs — more than 84% of doctors in professional degree programs take out medical school loans, for example — but graduate students can take steps to limit their borrowing.
Estimate your potential refinance savings
Spot your saving opportunities
See your spending breakdown to show your top spending trends and where you can cut back.