How to Consolidate and Refinance Your Student Loans
There are two types of student loan consolidation: federal and private. Federal is only for federal student loans.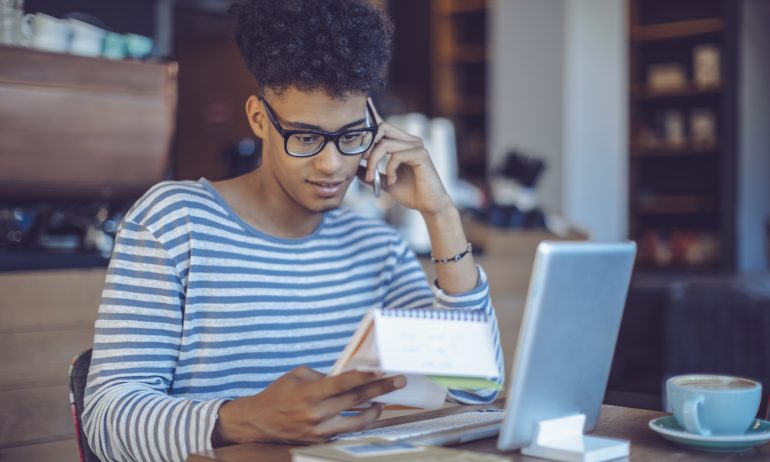 Many or all of the products featured here are from our partners who compensate us. This may influence which products we write about and where and how the product appears on a page. However, this does not influence our evaluations. Our opinions are our own. Here is a list of our partners and here's how we make money.
There are two types of student loan consolidation: federal and private. Private consolidation is often referred to as refinancing. These processes are often confused, but they're very different. Here's how:
, or refinancing, means replacing multiple student loans — private, federal or a combination of the two — with a single, new, private loan. You'll save money if your new loan has a lower interest rate.
Your financial history — including your credit score, income, job history and educational background — will dictate your new interest rate when you refinance. You typically need a credit score at least in the high 600s to qualify, and rates range from around 2% to more than 9%.
Consider private student loan consolidation if you have:
Refinancing federal student loans into a private consolidation loan means losing consumer protections specific to federal loans. Those include the option to tie payments to income and
Like the federal government, private companies offer the option to consolidate multiple student loans into one. But while you can't , you can consolidate both federal and private loans with a private lender.
The goal with this process is not only to get the ease of a single payment, but to receive a lower interest rate based on your financial history.
Use a to compare monthly payments under three different scenarios: federal student loan consolidation, private student loan refinancing and income-driven repayment plans.
Federal loan consolidation doesn't have a credit requirement, and it offers the benefit of a single loan bill and potentially lower payments. But it's only for federal loans, and it won't cut your interest rate. Consider federal consolidation if you:
When you consolidate federal loans, the government pays them off and replaces them with a direct consolidation loan. You're generally eligible once you graduate, leave school or drop below half-time enrollment. Consolidating your federal loans through the Department of Education is free; steer clear of  to consolidate them for you.
When you consolidate federal loans, your new fixed interest rate will be the of your previous rates, rounded up to the next ⅛ of 1%. So, for instance: If the average comes to 6.15%, your new interest rate will be 6.25%.
Additionally, you'll get a new loan term ranging from 10 to 30 years. Your repayment term will generally start within 60 days of when your consolidation loan is first disbursed and will be based on your total federal student loan balance, among other factors.
Log in to and click on "Complete Consolidation Loan Application and Promissory Note." You'll need to finish the application in one session, so gather the documents listed in the "What do I need?" section before you start and set aside about 30 minutes to fill it out.
1. Enter which loans you do — and do not — want to consolidate.
2. Choose a repayment plan. You can either get a repayment timeline based on your loan balance or pick one that ties payments to income. If you pick an , you'll fill out an Income-Driven Repayment Plan Request form next.
3. Read the terms before submitting the form online. Continue making student loan payments as usual until your servicer confirms consolidation is complete.
If your loans are in default, consolidation is one of a few methods to get your loans back on track. To you'll need to make three full, on-time consecutive monthly payments on the defaulted loan and agree to enroll in an .