Filling Out the FAFSA: My Parents Were Never Married
Your custodial parent — the parent you have lived with the most in the past 12 months — will complete the FAFSA.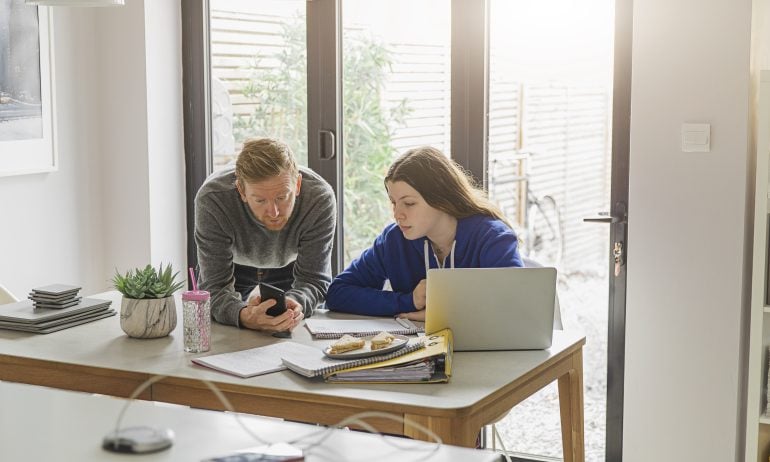 Many or all of the products featured here are from our partners who compensate us. This influences which products we write about and where and how the product appears on a page. However, this does not influence our evaluations. Our opinions are our own. Here is a list of our partners and here's how we make money.
When will the new FAFSA be available?
The redesigned FAFSA is expected to launch in December 2023 for the 2024-25 academic year — a delay from the typical Oct. 1 release date. You can still submit the 2023-24 FAFSA until June 30, 2024. Stay tuned for more updates on the new
FAFSA deadline
.
Biological parents who were never married and don't live together are treated similarly to parents that have been divorced. One parent, referred to as the "custodial parent", will complete the FAFSA.
The custodial parent is the parent you have lived with the most in the past 12 months. Starting with the 2024-25 FAFSA, the custodial parent will be the one who provides the most financial support.
If your custodial parent receives child support or alimony, you must list that as income on the FAFSA. From the 2024-25 FAFSA onward, individuals not exempt from reporting assets, like those meeting certain income and tax filing requirements, will report child support as an asset instead of untaxed income.
If your parents were never married but live together, then you must provide information for both parents.
Steps for Filling Out the FAFSA if your parents were never married
In Step 4 (Parent), state that your parents' marital status is "single."

Determine which of your parents is your "custodial parent."

Fill out the FAFSA with your custodial parent's income and assets.

Do not include your "non-custodial" parent in your reported household size unless they live with you and receive more than 50% of their financial support from your custodial parent.

Report financial support you receive from your "non-custodial" parent under the category of untaxed income.

Contact your university's financial aid office and explain your situation; see if they have university-specific advice or protocols. They may ask you to fill out a non-custodial parent form.
Spot your saving opportunities
See your spending breakdown to show your top spending trends and where you can cut back.