Guide to Grants for College
College grants, like scholarships, are considered gift aid.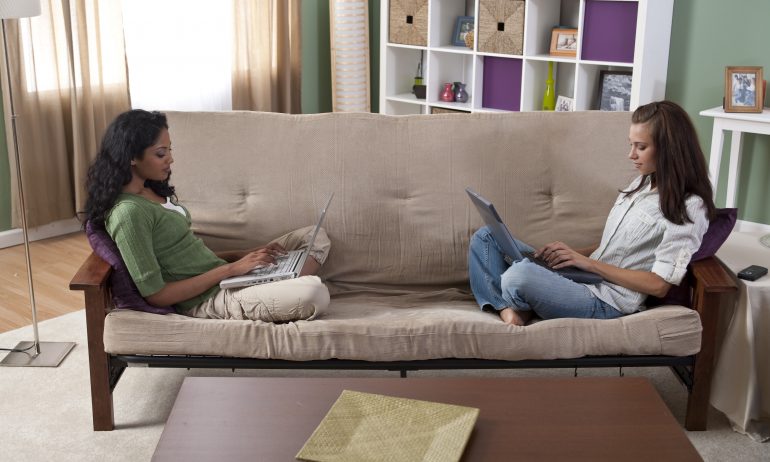 Many or all of the products featured here are from our partners who compensate us. This may influence which products we write about and where and how the product appears on a page. However, this does not influence our evaluations. Our opinions are our own. Here is a list of our partners and here's how we make money.
Getting a college grant means free money — and who doesn't love free money? It might sound too good to be true, but you can likely land a grant if you have a strong financial need. If you don't, you may qualify for another source of free college money: merit-based scholarships.
Grants and scholarships are both types of college funding that you don't have to repay, and you'll often hear the terms used interchangeably. Both are known as gift aid.
They come from various sources, including governments, colleges and private organizations. But there's one notable difference: Grants tend to be need-based, while scholarships are often merit-based, says Shannon Vasconcelos, a college finance consultant at College Coach and former financial aid officer at Boston University and Tufts.
The distinction can sometimes be confusing, as some organizations offer scholarships that have a component, Vasconcelos says. But don't let those discrepancies trip you up — just pay attention to each grant or scholarship's requirements when you apply.
You can get grants from the federal government, your state and your college. Fill out the each year you're in school to be eligible for these awards.
Pell Grant: This is the Department of Education's largest federal grant program. The 2019-20 maximum is $6,345 in money. The actual amount you'll receive depends on your financial need and the cost of attendance at your college. Unlike some grants, including the Federal Supplemental Education Opportunity Grant, you'll get as much Pell Grant money as you qualify for, regardless of the other types of aid you receive.
Federal Supplemental Education Opportunity Grant: Known as FSEOG, this campus-based aid program offers students between $100 and $4,000 per year. Each recipient's grant depends on the school, financial need and the other financial aid received. Not all schools participate in this program, so if you think you'll qualify, ask the financial aid offices at the schools where you're applying if they do.
Teacher Education Assistance for College and Higher Education Grant: The TEACH Grant is — as you might guess — a need-based grant program for students pursuing degrees in education. You can get up to $4,000 a year through this program, but there's a catch: To maintain your TEACH Grant, you have to work in a high-need field or at a low-income school for at least four years in an eight-year period after graduation. If you don't, the grant turns into a direct unsubsidized loan and you have to pay it back. And because the loan is unsubsidized, it includes interest accumulated while you were in school.
The Iraq and Afghanistan Service Grant: You'll qualify for this program if one of your parents or guardians died while serving in Iraq or Afghanistan after Sept. 11, 2001; you were younger than 24 when they died; and you have a financial need. If you qualify, you can receive up to $5,983.34 for the 2020-21 school year, depending on your financial need and the total cost of attendance at your college.
Many states offer college grant programs for state residents. on the Department of Education's website can help you find the agency that distributes each state's grants. To be eligible for grants, most states require that you fill out the FAFSA. Some — including Pennsylvania, New Jersey and New York — have a separate grant application in addition to the FAFSA.
Scholarships and grants covered one-quarter (25%) of 2020-21 college costs, according to the 2021 Sallie Mae report  Grants were used by nearly half (48%) of students surveyed in the report.