How to Refinance Student Loans in 7 Steps
Compare lenders, get rate estimates, choose your lender and loan terms, then apply.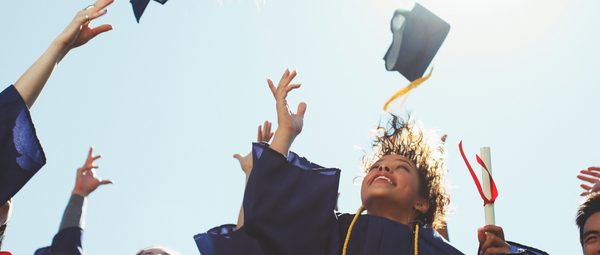 Many or all of the products featured here are from our partners who compensate us. This may influence which products we write about and where and how the product appears on a page. However, this does not influence our evaluations. Our opinions are our own. Here is a list of our partners and here's how we make money.
Here's how to refinance student loans, in a nutshell: Find lenders that will offer you a lower interest rate. Compare them. Apply.
If you're approved, the new lender will pay off your existing lender. Going forward, you'll make monthly payments to the new lender.
Here's a deeper look at the seven steps that make up how the student loan refinancing process works.
Refinancing can make sense if it can save you money, but not everyone should refinance. You'll need strong credit and finances to qualify for the lowest rates and meet a .
If you , they'll be ineligible for government programs like income-driven repayment and due to the coronavirus pandemic. Don't refinance federal student loans unless you're sure your job isn't at risk and you won't need these options.
On the other hand,  has minimal downside. Private loans won't qualify for those federal programs.
At first glance, most student loan refinance lenders are very similar. But look for certain features depending on your situation.
For example: Want to refinance parent PLUS loans in your child's name? Find a lender that allows it. Didn't graduate? Find a lender that doesn't require a college degree.
Once you identify a few lenders that fit your needs, get rate estimates from all of them. Ultimately, the best refinance lender for you is the one that offers you the lowest rate.
You can compare rates from multiple  lenders at once, or visit each lender's website individually.
As you shop, some lenders will ask you to pre-qualify — supply basic information to give you its best estimate of the rate you might qualify for. Other lenders will show you a rate only after you submit a full application, but that rate is an actual offer.
A soft credit check, or pre-qualification, typically doesn't affect your credit scores. An actual application requires a hard credit check that may briefly lower your credit scores.
Once you land on a lender, you have a few more decisions to make: Do you want a  interest rate, and how long do you want for your repayment period?
Fixed interest rates are generally the best option for most borrowers. Variable rates may be lower at first, but they're subject to change monthly or quarterly.
To save the most money, choose the shortest repayment period you can afford. If you would like lower monthly payments so you can prioritize other expenses, pick a longer repayment timeline.
Even if you are pre-qualified, you need to submit a full application to move forward with a lender. You'll be asked for more information about your loans and financial situation and to upload supporting documents. You'll need some combination of the following:
Finally, you must agree to let the lender do a hard credit pull to confirm your interest rate. You'll also have the option to , which could help you qualify for a lower rate.
If you're approved, you'll need to sign some final paperwork to accept the loan. A three-day rescission period begins once you sign the loan's final disclosure document. During that time, you can cancel the refinance loan if you change your mind.
If you're denied, the lender will let you know the reason why. If it's because you have , you may be able to qualify by adding a co-signer, or you may need a lower to qualify.
After the rescission period ends, your new lender will pay off your existing lender or servicer. Going forward, you'll make monthly payments to your new refinance lender.
Keep making payments to your existing lender or servicer until you get confirmation that the process is complete. If you end up overpaying, you'll get a refund.