Scammers Ramp Up Student Loan Forgiveness Calls
The Education Department is poised to cancel billions in student debt. Scammers are looking for a share of it.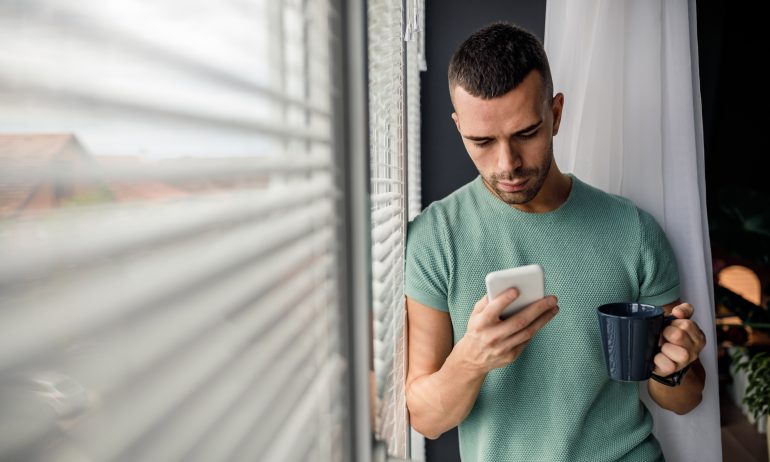 Many or all of the products featured here are from our partners who compensate us. This influences which products we write about and where and how the product appears on a page. However, this does not influence our evaluations. Our opinions are our own. Here is a list of our partners and here's how we make money.
Student loan scammers have a brand-new hook: the recent move by the Department of Education to cancel student debt for millions.
Borrowers on social media are reporting a surge in calls, or voicemails like this one:
"Hey, it's Liz from (company name and phone number vary). I'm just giving you a call in regards to your school loans. I do have you prequalified here for the updated forgiveness program and possibly even loan discharge. It's just imperative that we go over the details as soon as possible because it does look like your status will expire soon, but I'll go ahead and I'll keep you in pending status for now."
The borrower is told cancellation of some certain amount is imminent but requires an immediate payment of $1,000 or more. Often the borrower is pressed for a Social Security number or Federal Student Aid ID.
Behind the pitch is the same old fraudster playbook, one that persuades federal student loan borrowers to pay for services they could get for free or to share personal account information in exchange for forgiveness.
"Debt relief scams proliferate when there is a large amount of financial suffering or a lot of confusion, and we have both going on right now," says Persis Yu, policy director and managing counsel for the Student Borrower Protection Center.
Scammers read the headlines, too
It's safe to dismiss any out-of-the-blue offer to discharge debt, consolidate loans or alter your repayment plan as a scam.
"There isn't a person or entity on the planet who can get you a better deal on your student loan or access a program that you can't get yourself by working directly with your servicer," says Betsy Mayotte, president and founder of the Institute of Student Loan Advisors.
In one instance, a borrower sent Mayotte the transcript of a fraudulent voicemail making an enticing offer: "It looks like your student loan has been flagged eligible for the recent stimulus forgiveness and relief legislation, however, your application needs to be completed."
The caller sounded legit (she provided a name and an agent ID number) and expressed urgency to call back on a "dedicated eligibility line." Then the caller further emphasized time sensitivity, saying the discharge would be first come, first served.
"What's interesting is that this number came in as a D.C. number, which I'm sure just adds credibility to their scam," Mayotte says.
Borrowers should continue to be on guard as student loan scams proliferate, largely due to the "whack-a-mole" effect: As soon as one company is shut down, another pops up in its place, says Michelle Grajales, staff attorney with the Federal Trade Commission's Bureau of Consumer Protection.
The maxim "If it sounds too good to be true, it is" goes hand in hand with spotting scams.
But the most effective ones often mix fact and fiction, Grajales says. Tactics like using of-the-moment phrases or claiming to work for the federal government make false promises more appealing to financially vulnerable people.
The basic structure of student loan scams has remained the same for years, Yu says: Companies promise some kind of forgiveness in a short period of time, charge and pocket a large upfront fee, then get access to a borrower's account to consolidate their debt and enroll them in an income-driven repayment plan.
"If they even do something [with the debt], that's what they tend to do, or they just take the borrower's money," Yu says.
Experts say it's critical to avoid handing over cash upfront or your Federal Student Aid identification information, or FSA ID, which allows fraudsters to act on your behalf.
"What they're doing is inserting themselves between you and your servicer," says Scott Buchanan, executive director of the Student Loan Servicing Alliance. "Oftentimes they'll change your mailing address, email address so all the servicer communication will go to these scam artists. Then when they don't do what they're supposed to do, you won't know until it's too late."
Use caution if a company expresses urgency to "apply now" or offers to provide a service you could do yourself, such as enrolling in income-driven repayment or applying for Public Service Loan Forgiveness.
When in doubt, contact your servicer directly using a phone number on its website — not a number given to you by a third party.
What to do if you've been scammed
If you were conned, remember that you're not the first student loan borrower who's been victim to predatory tactics.
"It has nothing to do with how smart you are; it has more to do with how good they are at their swindle and how vulnerable you are at the time that they reach you," Mayotte says.
Regaining control of your account is the most important first step to take if it happens, experts say. Here's how:
Sever all ties with the scammer.

Contact your servicer to report the account breach. You may need to request a new FSA ID.

Check the contact information on your account and make sure all ongoing correspondence goes to you.

Contact your bank to stop any automatic payments to the scammer.

Seek legal assistance for help recovering any money.

Report the scam to enforcement agencies.
How to complain about a scam
You can, and should, report any scam correspondence to multiple sources. The more complaints these agencies receive, the more ammunition they'll have to pursue legal action against fraudsters. Scams can be reported to and are tracked by:
Your federal student loan servicer.

The Consumer Financial Protection Bureau.

Your state attorney general's office.
If you need student loan help
Consider these vetted resources for student loan help; they are established organizations with verified histories:
| Student loan help resource | |
| --- | --- |
| | Advice on repayment plans, forgiveness programs and dispute resolution. |
| | Comprehensive information on options for student loan borrowers. |
| | Advocacy on behalf of all borrowers to influence policy. |
| | Complete financial review for struggling borrowers, which can include advice on student loan options and plans for dealing with other debt. |
| | Advice on repayment plans, help with paperwork and budget counseling. |
| | Information for student loan borrowers and an attorney directory. |
Many of these organizations offer advice for free. In some cases, you may need to pay a fee, as with a certified nonprofit credit counseling agency or if you hire an attorney.
None of the organizations above calls, texts or emails borrowers with offers of debt resolution.
Spot your saving opportunities
See your spending breakdown to show your top spending trends and where you can cut back.