SCOTUS Blocks Student Debt Cancellation, but 1965 Law is Biden's 'Plan B'
The White House will use the Higher Education Act as an alternate legal route for the up-to-$20,000 per borrower student debt cancellation plan, but the success of this path is far from guaranteed.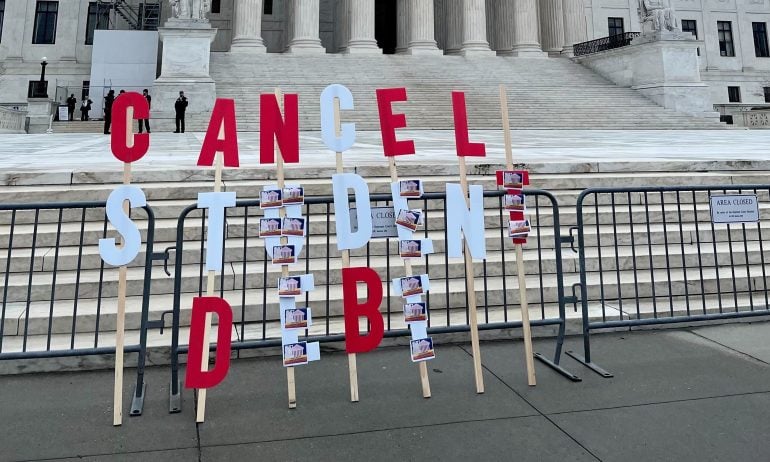 Many or all of the products featured here are from our partners who compensate us. This influences which products we write about and where and how the product appears on a page. However, this does not influence our evaluations. Our opinions are our own. Here is a list of our partners and here's how we make money.
Editor's note: On June 30, 2023, the Supreme Court blocked President Joe Biden's student debt cancellation plan, saying his administration lacked authorization under the HEROES Act to forgive up to $20,000 in student debt per borrower. Shortly after the ruling, Biden announced he'll pursue a debt cancellation plan B under the Higher Education Act, which will include a negotiated rulemaking and notice-and-comment period, as detailed below. This article was originally published in May.
The Supreme Court might strike down President Joe Biden's sweeping student debt relief plan in the coming weeks — but the more than 40 million borrowers eligible for up to $20,000 in loan cancellation could still have hope if the White House pursues a "Plan B."
Get accurate refinance options in just 2 minutes with Credible
Compare pre-qualified rates from multiple lenders with no impact to your credit score.
The Higher Education Act, or HEA, could unlock an alternate route for broad student debt cancellation. Signed by President Lyndon B. Johnson in 1965, the landmark legislation laid the foundation of the modern U.S. college funding system. It established and governs grants, federal loans and other programs to help students pay for school, and it empowers the secretary of education to "compromise, waive, or release" federal student loans.
The HEA "has changed over time to reflect the needs of society," says Twinette Johnson, a law professor and interim dean at the University of the District of Columbia School of Law. But even as the HEA has expanded, Johnson says, it must continue to serve its core purpose: "to make higher education more accessible and to remove the blocks that may impede that access."
But the White House hasn't yet announced a student debt cancellation Plan B via the HEA or otherwise — so borrowers should prepare as if bills will resume on their total loan balance, sans relief.
The HEA's debt cancellation history
Two major lawsuits currently pending a Supreme Court ruling have derailed Biden's Plan A, which would cancel debt via the Heroes Act of 2003. Passed by Congress in the wake of the 9/11 attacks, this law allows the secretary of education to "waive or modify" student debt obligations for borrowers affected by a war, military operation or national emergency. In August, the White House argued that the pandemic was a national emergency worthy of loan cancellation.
Though the HEA allows the secretary to "compromise, waive, or release" federal student loans, it doesn't include specific requirements like a national emergency.
The government has called on the HEA to cancel student debt before, albeit in narrower cases. It allowed policymakers to roll out Public Service Loan Forgiveness and income-driven repayment programs, which erase student debt after eligible borrowers make payments for a set number of years. Around 615,000 borrowers were approved for $42 billion in loan forgiveness under the PSLF program between October 2021 and May 2023, the Education Department said.
The HEA was also behind the recent $6 billion Sweet v. Cardona settlement, in which some 300,000 borrowers who'd been defrauded by their schools will get their debt discharged and past loan payments reimbursed, says Luke Herrine, an assistant law professor at the University of Alabama and former legal director of The Debt Collective, a debtors' union fighting for student loan cancellation.
Legal roadmap could differ
If Biden's debt cancellation plan went through the Higher Education Act instead of the Heroes Act, the legal rollout could look different.
There are several plausible scenarios, explains Herrine. If the Department of Education invokes the HEA's "compromise and settlement authority," it might need to issue a regulation, which would require a long, negotiated rulemaking and notice-and-comment period, he says.
"That usually takes over a year to do, and it would be subject to judicial review and so on," Herrine says. Congress could also step in and block the regulation via the Congressional Review Act.
Alternatively, the Department of Education could issue an order, which is a "quasi-judicial act," says Herrine. "That would potentially be subject to judicial challenge, but it would not be subject to the Congressional Review Act, and it would not require over a year of rulemaking."
Either choice requires a slew of administrative law processes, says Herrine, but if the Department of Education is already preparing for a negative Supreme Court decision, it may be able to move quickly.
Ultimately, a Plan B success story could hinge on speed: "It's harder for the court to undo cancellation than it is to prevent it in the first place," adds Herrine.
Will Biden pursue a Plan B for student debt cancellation?
So far, the Biden Administration continues to stand behind Plan A — the Heroes Act — and has not publicly offered up any debt cancellation Plan B.
"Our Administration is confident in our legal authority to adopt this plan, and today made clear that opponents of the program lack standing to even bring their case to court," said Secretary of Education Miguel Cardona in a statement immediately following the Feb. 28 Supreme Court oral arguments.
Some activists echoed this call. "We are hyper-focused on making sure that this plan as enacted by the president happens," said Cody Hounanian, executive director of the Student Debt Crisis Center, a nonprofit borrower advocacy organization, after oral arguments. "We're not engaging the administration on any type of Plan B yet. We think [Biden] has taken the right action."
But even the president has expressed doubt on how the justices would rule: "I'm confident we're on the right side of the law," Biden told reporters on March 1. "I'm not confident about the outcome of the decision yet."
Nobody has a crystal ball, but some experts remain hopeful that a Supreme Court decision against the current plan would not spell doom for broad student debt cancellation.
"The administration has done so much good work, especially targeting vulnerable student borrowers," says Betsy Mayotte, founder and president of The Institute of Student Loan Advisors, a nonprofit organization that offers free guidance to borrowers. "I think that if there's a way to have a Plan B, they'll aggressively try to do it."
This doesn't mean borrowers should count on debt cancellation yet, says Mayotte. Under current guidance, federal student loan bills will resume 60 days after June 30, or 60 days after the Supreme Court posts its final opinion — whichever comes first.
"Prepare for the worst and hope for the best," Mayotte advises. "Make sure you know where your loans are, make sure you know what your payments will be when they resume. If they won't be affordable, now is a great time to look at different payment options."
Don't wait for a Supreme Court decision; take action now. Reach out to your federal student loan servicer to learn about the relief available to you. Options like an income-driven repayment plan can lower your monthly payments once they restart and forgive your remaining debt after you make 20 or 25 years of monthly payments — no Plan A or B needed.
Student loans from our partners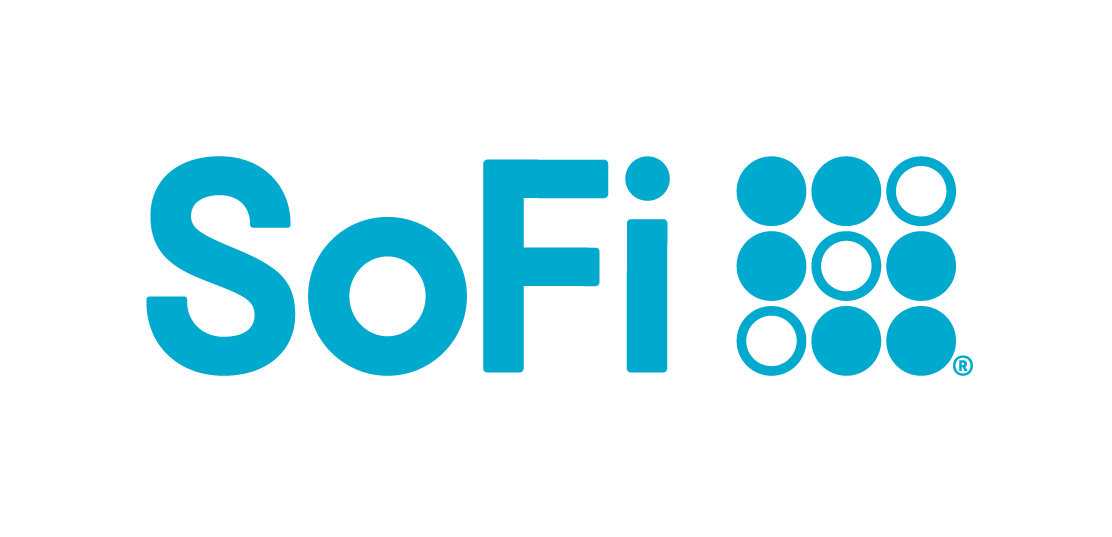 Spot your saving opportunities
See your spending breakdown to show your top spending trends and where you can cut back.