Are Student Loans Worth It? A College Affordability Calculator
College generally leads to more pay and steadier employment. Just be sure to limit student debt and graduate.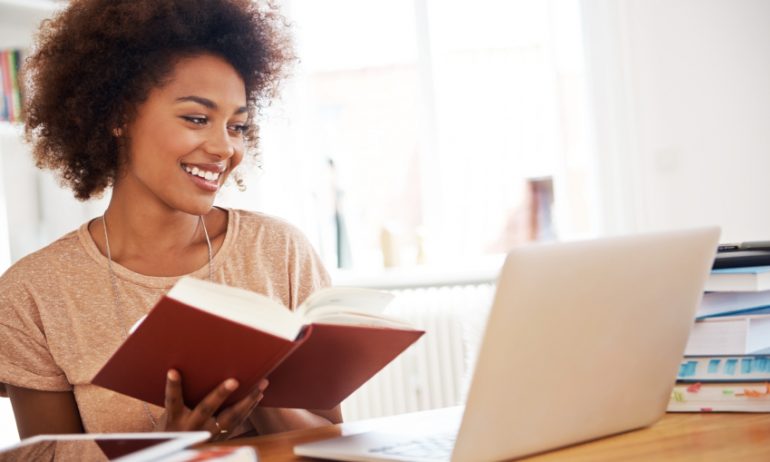 Many or all of the products featured here are from our partners who compensate us. This may influence which products we write about and where and how the product appears on a page. However, this does not influence our evaluations. Our opinions are our own.
You probably wouldn't buy a car — or even a vacuum cleaner — without comparing prices, reading reviews and asking yourself, "Is it worth it?"
College shouldn't be any different.
Yet, it is. Students are told that college is an investment in their future but hear almost nothing about the risk involved. Inflated college sticker prices and incongruous financial aid packages make direct cost comparison difficult. Many students have no option but loans to fill the funding gap.
Those loans come with a monthly payment that's due regardless of whether the risk pays off — whether you graduate or not, whether you get a better job or not.
The answer is probably yes, from a financial perspective, if you can keep in mind two crucial tests: You have to graduate, and you must be able to afford the debt you take on.
Statistics generally show that earning a college degree leads to:
More pay: Earnings typically increase with higher levels of education. The median weekly earnings for workers with a high school diploma and no college was $749 in 2019, compared with $1,281 for those with a bachelor's degree and $1,559 for those with a master's degree, according to the Bureau of Labor Statistics.

Steadier employment: The unemployment rate decreases with higher levels of education, according to the BLS. The unemployment rate for people who didn't attend any college was 3.8% in January 2020, compared with 2.0% for bachelor's degree holders.

Better benefits: College-educated workers are more likely to have employer-provided health insurance and retirement plans, according to a 2019 College Board report. For instance, 52% of full-time workers with a high school diploma had employer-provided health insurance in 2018, compared with 64% of bachelor's degree holders and 70% of advanced degree holders.
Additionally, there are the less-tangible benefits of college, like lifelong friendships, an expanded worldview and professional connections.
Compared with high school graduates, bachelor's degree holders are more likely to be happy, vote, volunteer and participate in their communities, according to the College Board report.
Completing college is crucial
Taking out student loans and not earning a diploma is like financing a car and leaving it parked in the lot; you're not benefitting from what you're paying for.
Without a degree, you'll be less likely to reap the earnings and employment benefits of higher education. You'll also be four times more likely to default on student debt compared with college graduates, according to data cited by educationdata.org.
Not all college degrees are created equal — the school, degree program and major you choose matter.
There are some cases in which a lower-level degree is worth more than a higher-level one. For example, the median earnings for workers with an associate degree in science, technology, engineering or math is $60,000, compared with $50,000 for workers with a bachelor of arts degree, according to a 2018 report by Georgetown University's Center on Education and the Workforce.
Potential earnings shouldn't be the only factor behind your choice of major — your interests and skills matter as much, if not more. But if you choose a lower-earning major, take on less debt to avoid being overburdened when it's time to repay.
How much should I borrow for college?
Even if you graduate, get a job and increase your earnings, college won't feel worth it if you're swimming in more debt than you can afford.
To estimate what a manageable college debt load looks like for you, aim for student loan payments that don't exceed 10% of projected after-tax monthly income your first year out of school.
"

Aim for payments that don't exceed 10% of projected after-tax monthly income."
For example, someone earning $50,000 a year — roughly the average salary for new bachelor's degree holders, according to the National Association of Colleges and Employers — shouldn't be paying more than $279 a month toward student debt.
To stay under this threshold, they'd need to limit college loans to about $29,200 throughout their degree program.
This example assumes a monthly take-home pay of $2,792, accounting for about 33% of gross income going to federal and state taxes, and 401(k) contributions. It also assumes a 10-year repayment schedule and 2.75% interest rate, which is the 2020-21 federal student loan interest rate for undergraduate direct loans.
The 10%-of-after-tax-income rule of thumb returns a conservative estimate for borrowers who don't expect their wages to increase dramatically. Students considering professions such as business analyst, attorney or registered nurse — who may need to borrow more to pursue advanced degrees, but whose eventual incomes could climb more quickly — may have to do more complex calculations.
Student loan affordability calculator
Find ways to save with NerdWallet
Really get to know your money and find cash you can put aside and grow.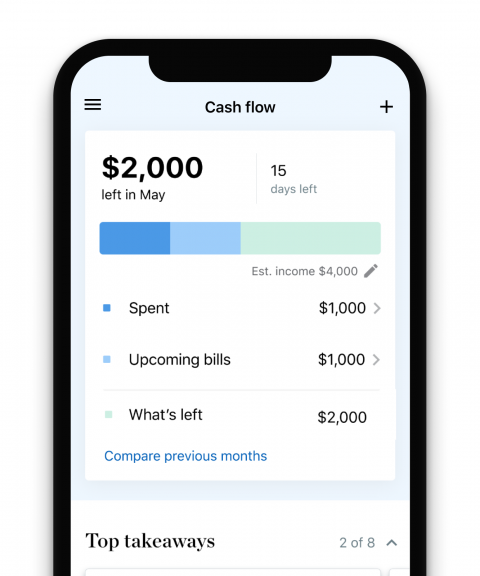 We want to hear from you and encourage a lively discussion among our users. Please help us keep our site clean and safe by following our
posting guidelines
, and avoid disclosing personal or sensitive information such as bank account or phone numbers. Any comments posted under NerdWallet's official account are not reviewed or endorsed by representatives of financial institutions affiliated with the reviewed products, unless explicitly stated otherwise.