Do You Have to Pay Student Loans in Graduate School?
Student loans usually aren't due during graduate school, but paying them can decrease the amount you owe.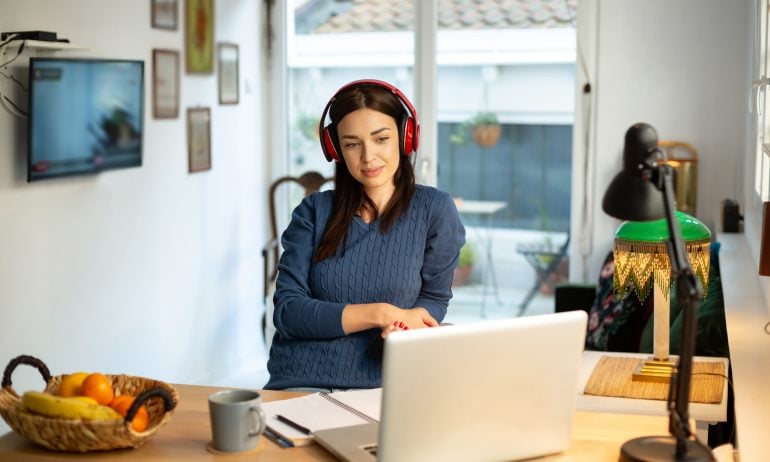 Many or all of the products featured here are from our partners who compensate us. This influences which products we write about and where and how the product appears on a page. However, this does not influence our evaluations. Our opinions are our own. Here is a list of our partners and here's how we make money.
Dive deeper into attending grad school
Payments on federal student loans have been paused, with interest rates set to zero, since March 2020 — but payments are expected to resume this year. If you're thinking of going back to school, now is the time to consider what to do with your existing student loans.
You typically don't have to pay student loans in graduate school. You can defer payments on federal loans and most private student loans if you're enrolled at least half-time.
But interest will accrue on all graduate school loans and any unsubsidized undergraduate loans during a deferment, increasing the amount you owe. If you can afford to make payments while in school, this is a great way to save money in the long run.
Are student loans deferred if you go to grad school?
All federal student loan payments — including parent PLUS loans taken out on your behalf — can be deferred if you go to graduate school at least half-time. You can also defer federal loans during an eligible full-time graduate fellowship.
Half-time enrollment means taking on half of a full-time course load. Enrolling in one class at a time while you work your way through grad school would likely not qualify. In this case, you'd probably have to continue making payments on your student loans while in school. Enrollment statuses can look different across universities, so check with your school's financial aid office to see where you stand.
Many private lenders let you defer graduate loan payments if you're enrolled at least half-time. But you may need to meet additional criteria to also defer your undergraduate loans.
For example, to defer undergraduate loans with Advantage Education Loans, you must start graduate school within the grace period of your undergrad loans. For Sallie Mae, you can postpone undergraduate payments while in grad school if you selected the deferred repayment option when you took out that loan.
If you worked for a while before attending graduate school, you may have refinanced your student loans. Check to see if your refinance lender offers in-school deferment. If they don't, you can consider refinancing again with a lender that offers in-school deferment before you enroll in grad school.
How to defer loans while in grad school
If you have federal student loans:
Confirm your enrollment status. Your school will report your enrollment status to the government. If you're eligible for an in-school deferment, you should automatically receive it for your undergraduate and graduate federal loans. If you do not automatically receive a deferment, contact your school or apply directly by completing the federal in-school deferment request.
If you have private student loans
Contact your private lenders. If the lender offers in-school deferment, you will need to request it. The process is not automatic like with federal loans. Ask your lender or private loan servicer about its process.

Opt for forbearance. If deferment isn't available, you could postpone payments with forbearance. All loans accrue interest during forbearance. Private lenders also limit this option, often to 12 months. Use this benefit only if necessary; you may want to hang onto private loan forbearance in case you lose your job or face a different hardship.
Should you pay student loans during graduate school?
Money may be tight while in graduate school. But if you can afford to make full or interest-only payments during graduate school, it can save you money down the road.
For example, deferring payment on a $20,000 Grad PLUS loan, assuming a 7.54% interest rate, would add $1,500 in interest in the first year alone. The more you borrow and the longer you delay payments, the larger your balance.
Use this calculator to estimate how much interest your loans would accrue by not paying them during graduate school:
Spot your saving opportunities
See your spending breakdown to show your top spending trends and where you can cut back.