What Is Employer Student Loan Repayment?
These benefit programs put money from your employer toward your student loans.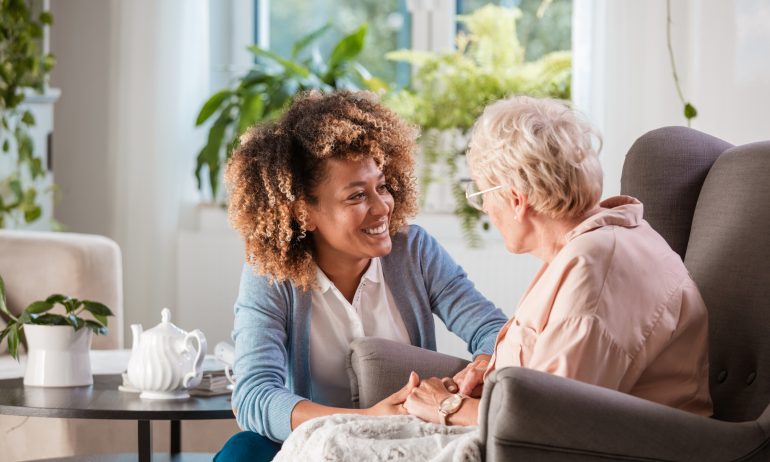 Many or all of the products featured here are from our partners who compensate us. This may influence which products we write about and where and how the product appears on a page. However, this does not influence our evaluations. Our opinions are our own. Here is a list of our partners and here's how we make money.
Employer student loan repayment is a benefit that some companies offer. Programs vary, but most put money directly toward your student loans — often $100 each month — over a certain number of years, or up to a lifetime maximum.
Employer assistance can help you . But before enrolling in this benefit or choosing a job for this reason, make sure you understand the ins and outs of the company's program.
It's somewhat rare for ; pet insurance is almost twice as common as a benefit, for example, according to the Society for Human Resource Management.
Because employer student loan repayment is uncommon, there's no standard program structure or rules. Here are some types of assistance a company may offer:
Employer student loan repayment programs are typically administered via a third party, such as IonTuition, Tuition.io, Gradifi, Fidelity Investments and Peanut Butter, that pay your student loan servicer directly.
Your employer may also partner with these providers for non-monetary services or additional features, like student loan counseling and . If you're considering , be sure to compare multiple lenders' offers to get the best deal possible.
You don't have to pay taxes on up to $5,250 in annual employer student loan repayment assistance. This tax break was introduced in the Coronavirus Aid, Relief, and Economic Security Act and later extended through Dec. 31, 2025.
Prior to March 27, 2020, taxes were taken out of individual employer student loan repayment contributions and the total you receive was added to your taxable income. These rules will resume after Dec. 31, 2025 absent additional legislation.
Besides potential tax implications, employer student loan repayment programs are essentially free money that can .
For example, say you owed $30,000 at 6% interest. By receiving $100 a month from an employer, you'd finish repayment almost three years earlier and save $3,155 in interest, assuming a 10-year repayment term.
Still, before enrolling in an employer student loan repayment program, you'll want to understand all of the program's features. Here are some questions to ask yourself:
If you're weighing job offers, look at the entire benefits package — not just whether the employer offers loan repayment assistance — to determine what will affect your life most.