Student Loan Debt Statistics: 2021
U.S. student loan debt totals $1.6 trillion as of March 31, 2021.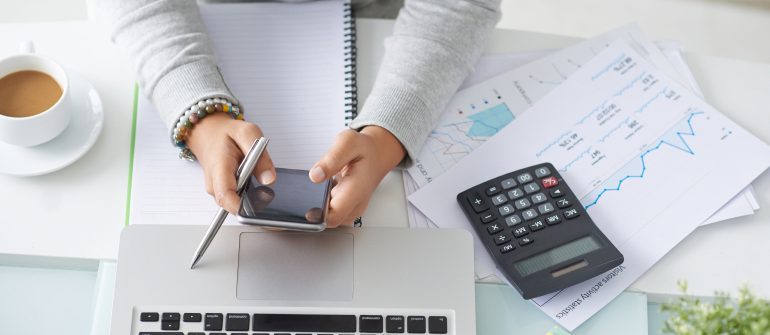 Many or all of the products featured here are from our partners who compensate us. This may influence which products we write about and where and how the product appears on a page. However, this does not influence our evaluations. Our opinions are our own. Here is a list of our partners and here's how we make money.
Student loan borrowers in the United States owe a collective $1.6 trillion in federal and private student loan debt as of March 31, 2021, according to the U.S. Department of Education.
Here are key student loan debt statistics to know: How much borrowers owe, the types of loans they have and how they're repaying them.
Sixty-two percent of the class of 2019 graduated with student debt, according to the most recent data available from , a nonprofit organization that works to improve higher education access and affordability. Among these graduates, the average student loan debt was $28,950.
The average U.S. household with student debt owes $57,520, according to .
Here's what average student loan debt by type:
Forty-three million Americans have student loan debt — that's one in 8 Americans (12.9%), according to an analysis of May 2021 census data.
Those ages 25-to-34 are the most likely to hold student loan debt, but the greatest amount is owed by those 35 to 49 — more than $600 billion, federal data shows.
Among all borrowers, women typically borrow more for college compared with men (and attain more degrees), according to 2020 data by the American Association of University Women. And Black students borrow more often and greater amounts compared with all other races and ethnicities, according to federal data.
Learn more about the characteristics of student loan borrowers .
Most student loans — about 92%, according to a July 2021 report by MeasureOne, an academic data firm — are owned by the U.S. Department of Education.
Private student loans make up 7.89% of the total outstanding U.S. student loans, according to MeasureOne.
Parents have one federal student loan option to help pay for their children's education: parent PLUS loans.
Total parent PLUS debt: $103.6 billion
Total parent PLUS borrowers: 3.6 million borrowers
Average parent PLUS loan debt: $28,778
A 2021 high school graduate could expect to borrow $38,147 for their bachelor's degree, according to a of National Center for Education Statistics data. Around 45% of high school graduates are expected to enroll in college, NerdWallet found. Among those students, around 45% are expected to take on student debt over an average five years to attain a bachelor's degree.
If borrowers can't make payments, they can postpone them through deferment or forbearance. Interest typically accrues during these periods, but borrowers with subsidized loans don't owe the interest that accrues during deferment.
The number of borrowers in forbearance spiked in 2020 due to the student loan relief offered by the government. The Office of Federal Student Aid has also temporarily suspended delinquency and default data.
Borrowers can also postpone private student loan payments via deferment or forbearance, but interest always accrues regardless of whether the borrower is making payments.
Applications approved for federal student loan forgiveness:
Public Service Loan Forgiveness : 8,429 approved among 391,333 applications — 2.1% approval. Total discharges processed included 5,467 for PSLF and 2,962 for Temporary Expanded PSLF. (Source: Federal student loan forgiveness data: . This data includes Temporary Expanded Public Service Loan Forgiveness.)
Income driven repayment forgiveness: 32 borrowers (Source: Federal data obtained by the National Consumer Law Center and Student Borrower Protection Center).
Borrower defense to repayment: 94,784 approved among 362,454 applications — 26% approval (Source: Federal student loan forgiveness data: ).
Student loan default happens after a period of missed payments. Most federal student loans enter default after roughly 270 days (or nine months) past due. Private student loans typically enter default after three missed payments (typically three months), but it can happen as soon as after one missed payment.
Below are the most recent cohort default rates  among student loan borrowers who default within the next couple of years after entering repayment.
• Public non-profit colleges: 9.3%
• Private non-profit colleges: 6.7%
• Private for-profit schools: 14.7%
• Total default rate: 9.7%
Federal cap monthly payments at 10% to 20% of discretionary income and forgive the balance remaining after 20 or 25 years, depending on the plan.
The Free Application for Federal Student Aid, known as the FAFSA, is required to be eligible for grants, scholarships, work-study and federal student loans.