Student Loan Deferment vs. Forbearance: Which Payment Pause is Better?
If you qualify for deferment, it's a better option than forbearance. But neither is an ideal long-term solution.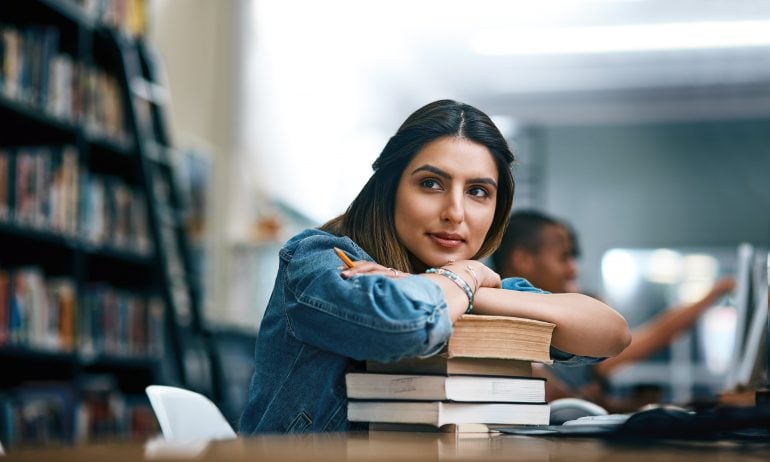 Many or all of the products featured here are from our partners who compensate us. This may influence which products we write about and where and how the product appears on a page. However, this does not influence our evaluations. Our opinions are our own. Here is a list of our partners and here's how we make money.
Deferment and forbearance can both postpone student loan payments when you can't afford them. The major difference is that forbearance always increases the amount you owe, while deferment can be interest-free for certain types of federal loans.
When considering deferment versus forbearance, the right choice will depend on your personal situation:
While both options can help you avoid , neither is a good long-term solution. If you don't expect your financial situation to improve, consider enrolling in an income-driven repayment plan instead of pausing repayment.
Here's how deferment and forbearance for federal student loans compare in some key areas.
If you aren't sure what type of federal student loans you have, log in to . Look for loans labeled "Perkins" or "subsidized" to identify which won't accrue interest during a deferment.
If you've but your loans haven't defaulted yet, both deferment and forbearance can be applied retroactively to let you catch up.
If you need to take a break from payments, is a better option than forbearance. But you'll need to qualify for a deferment. You may do so based on the following:
Student loan deferment also makes sense if you have subsidized federal student loans or Perkins loans. These loans don't accrue interest during a deferment, so the amount you owe when the deferment ends will be the same as when it begins. It's a true break from your loans.
If you don't qualify for a deferment and expect your financial challenges to be temporary, forbearance may make sense for you.
Consider this example: You were in an accident and have to pay a large medical bill. You don't have enough money to cover this unexpected cost and your other expenses right now, but you will soon. There's no deferment for this situation, but you could temporarily put your loans in forbearance.
Placing your loans in forbearance would allow you to put the money from your student loan payment toward your other bills and then resume repayment. Even with the additional interest costs, forbearance would still likely be less expensive than other options, like taking out a payday loan or personal loan.
Most private lenders have deferment programs if you're in the military or enrolled in school. Those that offer forbearance typically do so for at least 12 months total.
Yet despite their different names, deferment and forbearance act the same way for private student loans: Interest always accrues, and you're always responsible for paying for it. If your lender offers the option to make interest payments while in school, that's a good way to keep interest from ballooning.
If you can't afford your private student loans and your lender doesn't offer deferment or forbearance, call and explain your situation. Your lender may provide a different kind of temporary relief, like letting you make interest-only payments or temporarily reducing your interest rate.
Forbearance always increases the amount you owe, as does deferment if you have unsubsidized loans. See how much these options could add to your balance.
If you're debating deferment vs. forbearance because you can't afford your federal student loan payments long term, apply for instead.
Income-driven plans tie monthly payments to your earnings, and payments can be as small as $0 if you're unemployed or underemployed. And while paying less can also cause interest to grow, income-driven repayment has the added benefit of of repayment.
Income-driven repayment, deferment and forbearance are no longer options once federal student loans default. You can return these loans to good standing with options like and consolidation. That's not the case for private loans, though.
Recovery options are more limited when private student loans default. You may need to work with a student loan lawyer on a or even if you won't be able to repay your debt in full.
A lawyer can also help you understand if the has expired, which would eliminate the chance of being sued over your past-due debt.