Student Loan Forgiveness: What's Getting Fixed?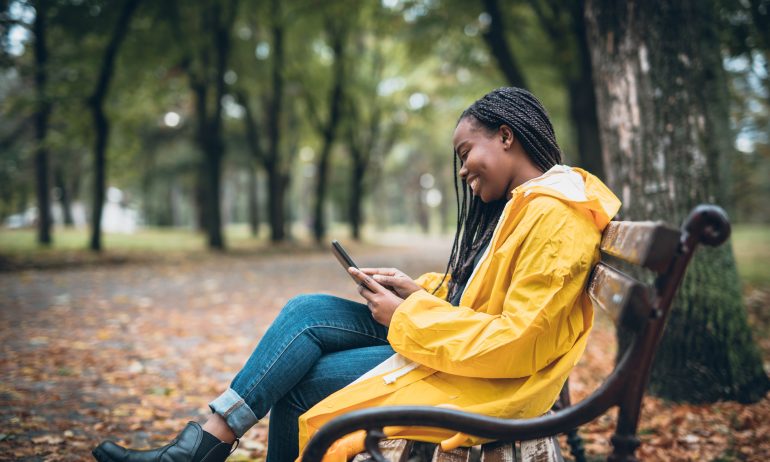 Many or all of the products featured here are from our partners who compensate us. This may influence which products we write about and where and how the product appears on a page. However, this does not influence our evaluations. Our opinions are our own. Here is a list of our partners and here's how we make money.
The Department of Education will bring 3.6 million borrowers closer to student loan forgiveness — and thousands more over the finish line — by crediting them for payments they may have missed because of inaccurate advice about their options.
The changes announced April 19 continue the Biden administration's piecemeal approach to federal student loan debt, favoring fixes through existing programs over broad forgiveness for all.
Payments for all federal student loans are paused interest-free until at least the end of August, but the ongoing campaign to find and address errors and administrative failures means many borrowers will find their balances erased or the number of payments they owe significantly reduced when payments resume.
Since the start of Biden's term, the Department of Education estimates that more than $18.5 billion in loans have been canceled for more than 725,000 borrowers.
The department estimates the newest one-time review should result in:
Immediate debt cancellation for at least 40,000 borrowers under the Public Service Loan Forgiveness program.

Thousands of borrowers with older loans will receive income-driven repayment forgiveness.
The review of payments is spurred by acknowledgement that millions of borrowers were improperly steered into forbearance, which pauses payments but allows interest to rack up. Those missed payments also did not count toward the 120 needed for Public Service Loan Forgiveness or the 240 to 300 needed for income-driven repayment forgiveness.
How will I know if my loans are included?
You might not know if you qualify for weeks or even months. The education department said its federal student aid office would begin implementing these fixes immediately, but borrowers might not see the changes reflected on their student loan accounts until the end of 2022.
Borrower should receive retroactive credit toward forgiveness if:
Your servicer steered you into a long-term forbearance and you missed out on income-driven repayment. The months spent in the forbearance will be credited toward income-driven repayment forgiveness — up to 36 months.

You made the required number of payments for income-driven repayment forgiveness — 20 or 25 years — regardless of your repayment plan or if the loan was consolidated into the direct loan program.

Your loans spent time in deferment prior to 2013 (except in-school deferment). Those months or years will count toward income-driven repayment forgiveness.
Will my servicer know if I qualify?
Servicers were reportedly not involved in advance discussion of the changes to the income-driven repayment process. In a statement, groups representing the servicers argued the education department put them in the position of being unable to plan for implementation and provide clear information to borrowers.
The federal student aid office is expected to issue new guidance to servicers to improve income-driven repayment counting practices and will track payment counts in its own data systems.
Do I have to do anything?
All of the fixes should be automatic. But borrowers with a history of a short-term forbearance (less than 12 months consecutively) should ask for a review by filing a complaint with the FSA Ombudsman at StudentAid.gov/feedback.
What if I had delinquencies or a student loan in default?
As part of a "fresh start" opportunity included in the student loan payment pause extension, borrowers with delinquent or defaulted student loan debt are expected to be returned to good standing. More updates are expected in the coming weeks.
However, these income-driven repayment plan fixes will not apply toward forgiveness for borrowers with loans in delinquency or default, according to the department.
The department is also clearing backlogs of applications from borrowers who were defrauded by their schools, faced school closures before attaining a degree and have permanent disabilities — now, that list also includes those seeking forgiveness in exchange for public service.
Here are the improvements that have been made so far.
Where Public Service Loan Forgiveness stands
The Department of Education issued new guidance in October 2021 to ease the application process for Public Service Loan Forgiveness, or PSLF. It's a program to discharge debt for borrowers who work for employers like the government, public schools and hospitals.
Forgiveness through PSLF has been notoriously difficult to attain because of complex rules about the type of loans and repayment plans allowed. Plenty of technicalities have disqualified payments from counting toward the 120 needed for discharge. And then there's the paperwork: 10 years' worth of employment certification.
As a result of the red tape, prior to the new limited waiver, only about 1% of the nearly 400,000 borrowers who have applied have ever had loans forgiven through PSLF, according to federal student aid data.
As of April 19, the Department of Education says more than 113,000 borrowers received PSLF discharges under the PSLF waiver. The total balance discharged is $6.8 billion.
Under the new PSLF limited waiver, borrowers who worked full time for a qualifying public service employer can get prior loan payments counted toward PSLF, even if payments were:
Made on disqualified Family Federal Education Loan program loans (that is, commercially held) or Perkins loans, so long as they consolidate into a direct loan.

Previously consolidated, which reset payments that counted toward PSLF to zero.

Made in the wrong repayment plan, like a standard, graduated or extended plan.

On pause while the borrower was on active duty in the military.
Parent PLUS borrowers were left out of this limited waiver; those borrowers can still apply, but old application rules remain. Student loan experts are unsure why parent PLUS borrowers were excluded.
Borrowers who are eligible for relief under the new limited waiver must submit a PSLF form by Oct. 31, 2022, to qualify. Borrowers can consolidate their student loans via the federal student aid site and submit the PSLF form to certify employment and apply for PSLF.
During the current interest-free forbearance, which began March 2020, each month of nonpayment counts toward forgiveness.
Reconsideration for PSLF applications
Beginning April 2022, borrowers whose applications were rejected for PSLF and Temporary Expanded PSLF can request a reconsideration online at studentaid.gov. Anyone who thinks their application should be reconsidered can submit a request.
You'll be able to submit one or more reconsideration requests of your application to certify employment or payment determinations. You won't need to provide more documentation with your request, but you might have to provide more information following its review. There was no deadline provided.
You still must meet payment and employment requirements under the law, which includes the current waiver that would count previously ineligible payments.
To figure out if you need a reconsideration of your employer, you can use the PSLF Help Tool. If your employer isn't eligible, consider supplying documentation as to why the not-for-profit organization you work for should qualify.
Federal Student Aid did not indicate how long it would take to review each submission. Make sure your studentaid.gov account has the most up-to-date contact information so you can receive correspondence. More information about reconsideration of payment counts and employer qualifications are available on the student aid site.
What else has changed and what's next
The Department of Education under Secretary Miguel Cardona has updated other existing discharge programs, including:
Borrower Defense to Repayment: As of April 28, the education department has discharged $2.1 billion in debt among 132,000 borrowers through approved borrower defense claims.

Closed School Discharge: $1.2 billion was made automatically available to borrowers who attended the shuttered ITT Technical Institute. Borrowers who attended a school that shut down between Nov. 1, 2013, and July 1, 2020, can expect an automatic loan discharge as long as they didn't enroll in another school within three years of the closure.

Total and Permanent Disability Discharge: As of Feb. 16, a total of $7.8 billion among over 400,000 borrowers who qualify as disabled has been discharged. To identify future eligible borrowers, data will be shared with the Department of Education from the departments of Social Security and Veterans Affairs. Earnings documentation requests are also suspended.
More changes are expected to be made to PSLF by the end of 2022, according to the Department of Education.
Also in flux: Who is servicing student loans
Following in the footsteps of fellow federal loan servicers Navient and GSMR, FedLoan, the private servicer managing all loans for borrowers on track for PSLF, is ending its contract in December 2022. That means borrowers seeking PSLF will have a new servicer. Before losing access to your FedLoan account, download all payment records to ensure nothing gets lost in the transition.
Multiple loan servicers will be taking on the FedLoan portfolio including MOHELA, Aidvantage (formerly Navient), Edfinancial and Nelnet. But only MOHELA will be managing the PSLF program.
Borrowers should update the contact information in their Federal Student Aid, or FSA, accounts to receive information directly from the government about the PSLF waiver.
Spot your saving opportunities
See your spending breakdown to show your top spending trends and where you can cut back.