Current Student Loan Interest Rates and How They Work
Effective July 1, the current federal student loan interest rate for undergraduates is 5.50% for new loans taken out in the 2023-24 school year.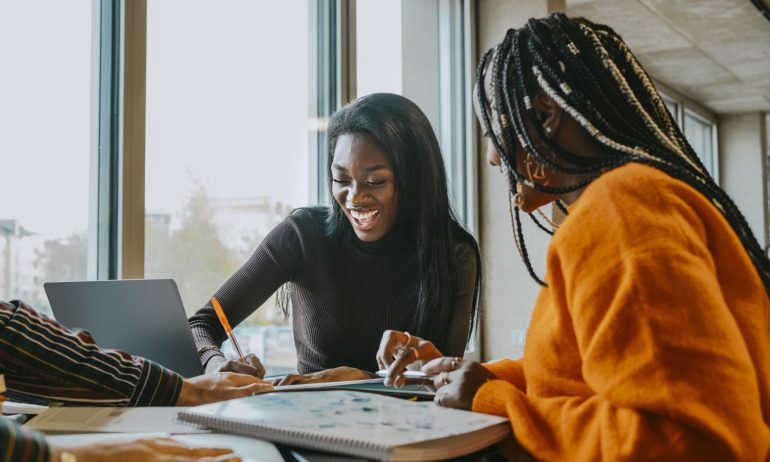 Many or all of the products featured here are from our partners who compensate us. This influences which products we write about and where and how the product appears on a page. However, this does not influence our evaluations. Our opinions are our own. Here is a list of our partners and here's how we make money.
Learn more about private student loans
Get accurate refinance options in just 2 minutes with Credible
Compare pre-qualified rates from multiple lenders with no impact to your credit score.
The federal student loan interest rate for undergraduates is 5.50% for new loans taken out for the 2023-24 school year, effective from July 1, 2023 to June 30, 2024. Federal rates for graduate student loans and PLUS loans are higher — 7.05% and 8.05%, respectively. These rates are the highest they've been in at least a decade.
Private student loan interest rates can sometimes be lower than federal rates, but approval for the lowest rates requires excellent credit. If you have good credit, you may be able to refinance existing student loans to get a lower rate. Keep in mind that you'll lose access to borrower protections like income-driven repayment plans and loan forgiveness programs if you refinance your federal loans with a private lender.
Current student loan interest rates
Federal student loan interest rates by year
Private student loan interest rates by lender
Student loan refinancing rates by lender
Average student loan interest rate
The average student loan interest rate is 5.8% among all households with student debt, according to the Education Data Initiative, an organization that collects statistics on the U.S. education system. That includes both federal and private student loans — about 90% of all student debt is federal.
With a 5.8% interest rate on $30,000 of student loans, a borrower would pay about $9,600 in interest over 10 years.
The average student loan interest rate is higher among some groups, according to the report. For instance, the average rate is 6.3% among households where the borrower didn't complete a college degree, and 6.6% among households with incomes less than $24,000.
If you have multiple student loans with different rates, the weighted average interest rate is the rate you'll have if you consolidate the loans through the federal government. Federal consolidation won't lower your average interest rate, but refinancing with a private lender could.
Student loan interest rate calculator
How student loan interest rates work
Student loan interest rates work differently, depending on whether the loan is federal or private. For federal loans, every borrower taking out the same type of federal loan in a given year has the same interest rate. For private loans, borrowers with higher credit scores generally qualify for lower rates and borrowers with lower credit scores get higher rates.
Congress sets interest rates yearly based on the 10-year Treasury note

Most have fees charged as a percentage of the total loan amount

Rates are fixed for the life of the loan
Interest rates are typically credit-based

Most private lenders don't charge origination fees

Variable rates are subject to change monthly or quarterly
Tips for repaying student loan interest
Fixed interest:
An interest rate that does not change during the life of a loan. All federal student loans have fixed interest rates, but private loans can offer fixed or variable interest rates.
Fixed interest
is the safer option because you don't have to worry about your rate — and payment — increasing.
Variable interest:
Variable interest rates
can change monthly or quarterly depending on the loan contract and come with rates caps as high as 25%. Variable interest loans are riskier than fixed interest loans but can save you money if the timing is right.
Private student loan:
Education funding from banks, credit unions and online lenders instead of the federal government.
Private loans
are best used to fill funding gaps after maxing out federal loans.
Student loans from our partners