When to Refinance Student Loans
Refinance as soon as you have good credit and a stable income to get a lower rate that saves you the most money.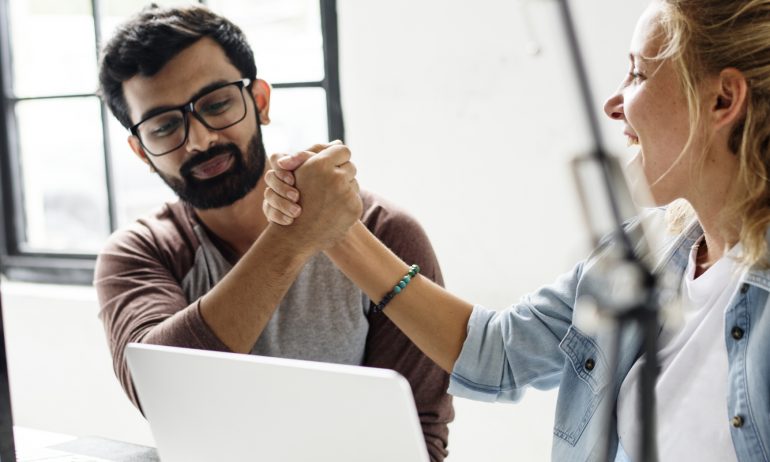 Many or all of the products featured here are from our partners who compensate us. This may influence which products we write about and where and how the product appears on a page. However, this does not influence our evaluations. Our opinions are our own. Here is a list of our partners and here's how we make money.
Generally, the sooner you refinance student loans, the better.
When you refinance, a lender pays off your existing loans with a new one at a lower interest rate. That will save you money in the long run — and from the very first payment.
When to refinance student loans depends on whether you'll find a rate that makes a difference in your life. A $30,000 private student loan with an 8% interest rate, for example, will give you a $364 monthly payment over 10 years. Refinancing to a 10-year loan term at 5% interest will save you $5,494 in total and $46 per month — enough to make a dent in an electricity, cable or phone bill.
When to refinance student loans
Not everyone can qualify to refinance student loans. You typically need a college degree, good credit and an income that lets you comfortably afford your expenses and debt payments. If you meet these requirements, consider refinancing in these circumstances:
The savings will make a difference. It's not necessary to wait until you have perfect credit to refinance, as long as you can qualify for a better rate than you have now. See if the lender offers a student loan refinance bonus, to boost your savings even more.

You have private student loans. You pretty much have nothing to lose by refinancing private student loans because these loans aren't eligible for federal loan programs, like income-driven repayment and Public Service Loan Forgiveness.

You have student loans with high variable rates. It can be difficult to predict payments with a variable rate loan, and even loans with low variable rates can get more expensive to repay. Before they rise, consider refinancing to lock in a fixed rate.

The rate environment is strong. Both fixed and variable private loan refinancing rates can change based on economic factors, like the Federal Reserve hiking or cutting rates. When rates are pushed down, you may want to take advantage of the situation by refinancing.

Your finances have improved. If refinancing doesn't make sense right when you graduate, consider it once you're on sturdier financial footing. And if you previously refinanced but just paid off some credit card debt or got a raise, for example, you may now get a better rate — you can refinance as often as you want.
When you shouldn't refinance student loans
You generally can't or shouldn't refinance if:
You have federal loans and could see a drop in income. If your job has or could be affected by the coronavirus pandemic — or there's a chance you'll otherwise make a career change — don't refinance federal student loans. You'll miss out on federal student loan relief options, as well as government programs like income-driven repayment.

You're pursuing student loan forgiveness. Refinancing federal loans makes them ineligible for federal loan programs including Public Service Loan Forgiveness and Teacher Loan Forgiveness.

You recently declared bankruptcy. It's not impossible to refinance student loans if you've declared bankruptcy, but it's more difficult. Many lenders require that a certain amount of time — anywhere from four to 10 years — must have passed since your bankruptcy.

You've recently defaulted on student debt. A default in your past is a red flag for lenders. If the default is wiped from your credit report, which typically takes seven years, you could qualify as long as you meet the credit, income and other underwriting criteria.

You'll take much longer to pay off loans. Refinancing to a low monthly payment could mean a longer loan term and paying more interest. Say you're five years into a 10-year loan term and you refinance to a new 10-year loan. You'll pay more in interest overall because you're repaying loans for 15 years total, rather than 10.
Estimate your potential refinancing savings
Spot your saving opportunities
See your spending breakdown to show your top spending trends and where you can cut back.