How to Apply for Student Loans: Federal and Private
Start by submitting the FAFSA to get federal student loans before turning to private options.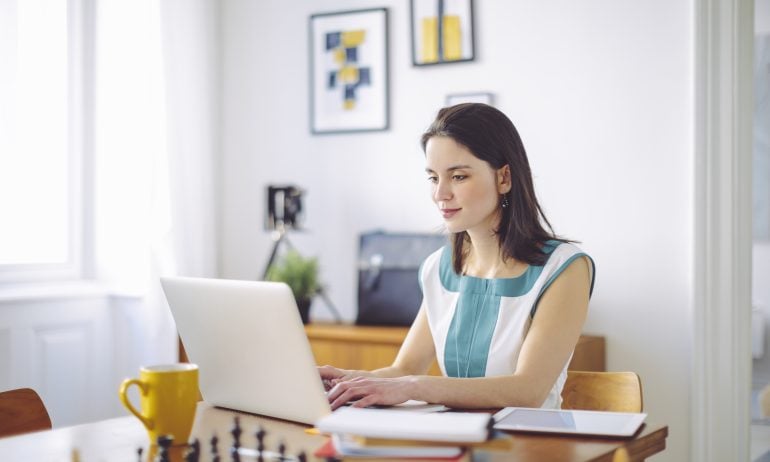 Many or all of the products featured here are from our partners who compensate us. This may influence which products we write about and where and how the product appears on a page. However, this does not influence our evaluations. Our opinions are our own. Here is a list of our partners and here's how we make money.
Student loans aren't created equal. Some are federal, some are private, some are designed to help financially needy borrowers, some offer lower rates or important borrower protections. Many students have to combine different types of loans to cover their college costs.
"I am a huge fan of comparing what works best for each family," says Jodi Okun, founder of College Financial Aid Advisors, which helps families figure out how to pay for college. "I don't think there's a set rule that works best."
If you have to take out loans to pay for college — and most students do — it's important to understand all your federal and private student loan options before you make any decisions.
are likely your best student loan option. They offer more generous borrower protections than private student loans do, such as the ability to switch to an income-driven plan if you can't afford your monthly payments or to defer payments if you lose your job. Turn to private loans only after you've borrowed as much as you can in federal loans.
The Free Application for Federal Student Aid, or , is the application for all federal student loans. Filling it out is also your ticket to — including federal grants, work-study and some scholarships — if you qualify.
There are several types of federal student loans:
You can take out multiple types of federal loans if you qualify, but there are limits on  based on your loan type, your year in school and whether you're a dependent or independent student. There are also limits to how much you can borrow throughout your entire higher education. Note that the total limits for graduate borrowers include any loans they borrowed as an undergraduate.
Congress sets for all these loan types each year, but the new rates apply only to new loans. Your interest rate is locked in throughout the life of your existing loan.
You should consider federal student loan options first, but private student loans can be a good option for some borrowers, such as students who've borrowed the maximum amount of federal loans and still need money.
Parents and graduate students with good credit — or undergrads who have a co-signer with good credit — may also be able to get a better interest rate with a private student loan than a federal one. Brendan Coughlin, president of consumer deposits and lending at Citizens Bank, estimates that more than half of borrowers could qualify for a better rate with a private loan, unless they qualify for a federal direct subsidized loan.
Still, McCarthy encourages borrowers to stick with federal student loans — even if they could get a better rate with a private loan — because federal loans offer , deferment and forbearance options, and . Some private lenders offer some of these benefits, too, but they're typically not as favorable as the federal versions.
Unlike most federal student loans, private student loans require a full underwriting process. Lenders look for borrowers who have good credit and enough extra cash to make loan payments given other expenses — that is, a relatively low debt-to-income ratio. If you don't meet those requirements, you may need a co-signer to qualify for a private student loan.
Banks, credit unions, online companies and all offer private student loans. With so many options, it's important to compare interest rates, fees and borrower protections before you choose a lender.
If you already have student loans and want to know how to best pay down your debt, check out our or our .