These Federal Student Loan Borrowers Aren't Getting Relief
6 million federal student loan borrowers with commercially held FFEL Program debt or Perkins loans held by their schools can't benefit from forbearance.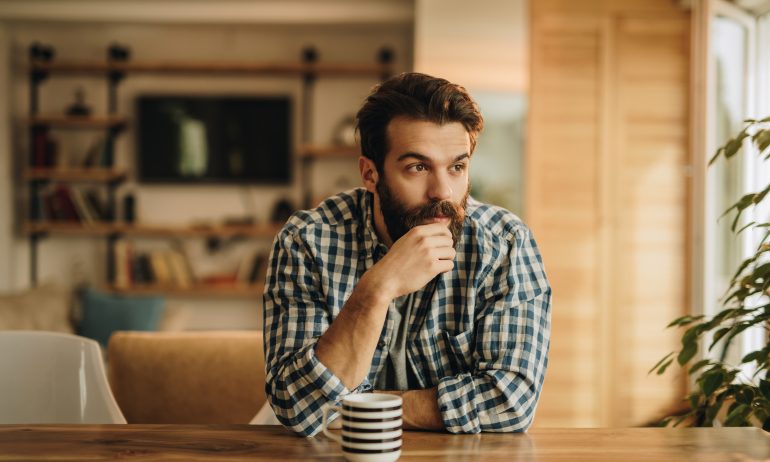 Many or all of the products featured here are from our partners who compensate us. This may influence which products we write about and where and how the product appears on a page. However, this does not influence our evaluations. Our opinions are our own. Here is a list of our partners and here's how we make money.
Editor's Note: This page was updated on Aug. 6, 2021 to reflect the Education Department's additional student loan forbearance extension and previously on March 30, 2021 to reflect the Department of Education's extension of relief for commercially held FFEL borrowers in default. 
Six million federal student loan borrowers can't benefit from the — one that could give most people with debt nearly two years of relief when it concludes Jan. 31, 2022.
These unlucky borrowers have commercially held debt or Perkins loans held by their schools.
FFEL is a defunct loan program that ended in 2010. Though the standard repayment plan is 10 years, much debt remains because borrowers have defaulted, strung together forbearances, or used income-based repayment plans that extend payments to as much as 20 or 25 years.
It's not just the 0%-interest pause that commercially held FFEL borrowers miss out on. They also can't benefit from nearly two yeras of nonpayments counting toward eligibility for Public Service Loan Forgiveness (which FFEL borrowers don't qualify for) or income-driven forgiveness.
"These borrowers get the short end of the stick a lot," says Persis Yu, staff attorney and director of the National Consumer Law Center's Student Loan Borrower Assistance Project.
Here's why some FFEL borrowers aren't receiving relief and what they can do to cope with their loan debt.
FFEL Program loans were funded with private and state-based lenders and guaranteed by the federal government. That meant if a borrower defaulted or had their debt canceled, the federal government would pay companies an interest subsidy to make up for the loss.
During the 2008 recession, the Department of Education purchased some FFEL portfolios to buoy struggling lenders. Borrowers had no say in whether their loans were included.
This purchase split FFEL loans into two groups: Department of Education-held and commercially held. The latter remain under private portfolios held by private companies. To make the distinction more opaque, some of these companies — like Navient and MOHELA — also service direct loans and federally owned FFEL debt.
It's not just confusing. Borrowers with government-held loans get relief. Those with bank-held loans don't.
And the one lifeline available to borrowers with commercially held loans, , isn't accessible to all FFEL borrowers. Consolidation allows borrowers to convert their debt into a direct federal loan that qualifies for current relief efforts.
Consolidating into a direct loan can give FFEL borrowers access to the payment pause, any existing federal student loan forgiveness programs like PSLF, and any potential future debt cancellation.
From March 13, 2020 to March 30, 2021 approximately 147,000 commercially held FFEL borrowers consolidated $5.9 billion in FFEL program loans that were managed by guaranty agencies, according to the department.
But not all borrowers with commercially owned FFEL debt can consolidate, such as those with spousal consolidation loans or legal action against them for their debt.
A spousal consolidation loan prevents Michael Walcom and his wife from consolidating into a direct loan. The Boise, Idaho, couple consolidated their debt together in 2003 and currently pay just under $450 per month on their remaining $36,000 debt.
Their sole income comes from Walcom, a former National Guard member who's worked as a federal employee since 2006. He now travels 60 miles a day from their 384-square-foot cabin to work as an administrative clerk for the U.S. Forest Service.
"I don't know what to do. Right now we're just barely making it — there's no wiggle room," Walcom says. "It's survivable, but it's frustrating."
Advocates argue that lawmakers must make it easier for those who already consolidated FFEL debt to do so again.
"We need a path forward for borrowers to get a direct loan for the purposes of the payment pause, that doesn't harm them in the process, and sets them up for parity with every other federal student loan borrower," says Seth Frotman, executive director of the Student Borrower Protection Center.
Consolidation isn't always the right move for FFEL borrowers. Here's why:
On March 30, 2021, the department announced it would extend interest and collections relief to 1.14 million borrowers with commercially held FFEL debt in default. During the pandemic, approximately 100,000 commercially held FFEL borrowers defaulted, according to senior department officials.
The relief comes in the midst of tax season and will prevent seizure of federal tax refunds from approximately 800,000 borrowers, according to the department. The relief is retroactive to March 13, 2020, which means any borrowers whose tax refunds were seized or wages were garnished will be returned. Some other notable aspects of the relief include:
The relief does not apply to the commercially held FFEL loans that are not in default. Senior department officials said they were "looking at what our options are" to provide other commercially held FFEL borrowers with relief. Those loans are still held by private lenders. When a loan defaults it is sent to a guaranty agency, as part of the agreement between the lender and the private government.
Commercially held FFEL borrowers without loans in default weren't included in any of the COVID-19 relief packages, and they're not likely to get help anytime soon.
"They need to prepare for the situation as it is," Yu says. "I'm hopeful lawmakers are looking at ways to find relief for these borrowers, but from a borrower's perspective they need to be prepared for the worst-case scenario."
Here are the options available for struggling FFEL borrowers: