Veterans: 5 Ways to Maximize Your GI Bill Benefits
Vets can maximize their GI Bill benefits by picking the right class schedule and school and filling out the FAFSA.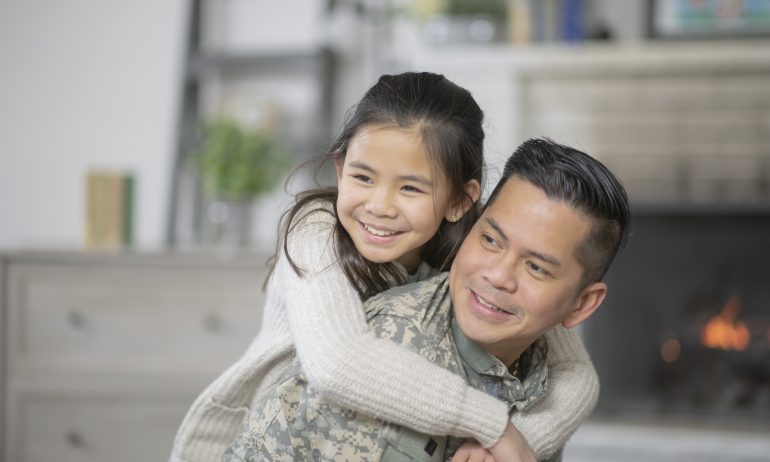 Many or all of the products featured here are from our partners who compensate us. This influences which products we write about and where and how the product appears on a page. However, this does not influence our evaluations. Our opinions are our own. Here is a list of our partners and here's how we make money.
If you're a veteran, the GI Bill can be your ticket to a debt-free college education. That's huge, given about 83% of 2020 graduates who left school with a bachelor's degree also carried student loan debt, with an average of $36,140 per borrower, according to the data aggregator and analysis site education.org.
Under the Post-9/11 GI Bill, you may be eligible for 36 months – not necessarily consecutive – of college or career training if you served on active duty after Sept. 10, 2001, and were discharged honorably or are still on active duty. Plus, you can get a monthly housing allowance and yearly book stipend for the period covered under your GI Bill. You need to serve at least 36 months on active duty or be a post-9/11 Purple Heart recipient to receive the full suite of benefits, but you can get a portion if you served less active time.
Your benefits can go far if you use them strategically. Here's how:
1. Save your benefits for your most expensive tuition bill
There's no need to use your benefits immediately. If you were discharged from active duty before January 1, 2013, your GI Bill is redeemable for up to 15 years. If you were discharged after January 1, 2013, your GI Bill has no expiration. The GI Bill covers 36 months of schooling, which is how much you'll need for a bachelors degree program if you take a full-time course load. If you need more time to complete your education – like if you want a graduate degree, too – it may be advantageous to start at a community college and apply your GI Bill benefits later to pricier tuition.
Keep in mind, though, that while the government can cover your tuition as an in-state student completely for up to 36 months if you attend a public school, it will cover only $26,043 per year if you attend a private one. Don't rule out private colleges, though: You can get extra money toward many private schools through the Department of Veterans Affairs' Yellow Ribbon Program if you are eligible for 100% of your GI Bill.
2. Take at least one class per semester in person
If you take solely online classes, you'll likely get a smaller housing allowance than you would otherwise. That's because all online programs have the same housing allowance for the GI Bill – and it's based on half the average military housing allowance in the country. Instead, take at least one course per semester that requires your attendance to at least one class period, and you'll qualify for the housing allowance attached to your school's ZIP code. For example, if you take all online classes at a school based in San Francisco, your housing allowance would be $917 per month. But, if you have one class that requires you to show up in person for one day, you'll get $4,971 per month. Use the VA's GI Bill Comparison tool to see the amount of housing allowance you'd get based on your school's location and GI Bill award percentage.
3. Earn as many credits as you can per semester
You're entitled to use your GI Bill benefits to pursue your education full-time for a specific time frame. After your benefits run out, you have to cover tuition out-of-pocket or through other types of financial aid. So it pays to take as many credits as you're allowed and can handle per semester while your GI Bill is covering your tuition, says Timothy Greer, associate professor at the College for Financial Planning.
Another strategy for completing your degree faster and saving some of your GI Bill for later: Earn credits for courses such as business communications and public administration based on your military training and experience. You can request a military transcript though a link on the American Council on Education website. More than 2,300 colleges recognize these transcripts, according to the council, but it's up to each institution to decide whether you receive credit.
4. Beware of misleading schools
Aiming to harness GI Bill dollars for revenue, some colleges "aggressively recruit student veterans," says Derek Fronabarger, director of policy at Student Veterans of America. This is especially true for some for-profit schools, which tend to have higher tuitions and lower graduation rates compared with in-state public schools, according to Department of Education data.
Use the VA's GI Bill comparison tool to research schools before you enroll, including their graduation rates. Generally, you can't recoup your GI Bill benefits once you use them, though there may be exceptions for some school closures.
On top of your GI Bill benefits, you'll likely be eligible for additional federal, state and privately funded financial aid. Submit the Free Application for Federal Student Aid, known as the FAFSA, to apply. GI Bill benefits don't count as income on the FAFSA. If your GI Bill completely covers your education costs, you can use any additional aid dollars for other expenses.
Spot your saving opportunities
See your spending breakdown to show your top spending trends and where you can cut back.