What Are FFELP Student Loans?
FFEL loans are federally guaranteed student loans that were originally funded by private companies.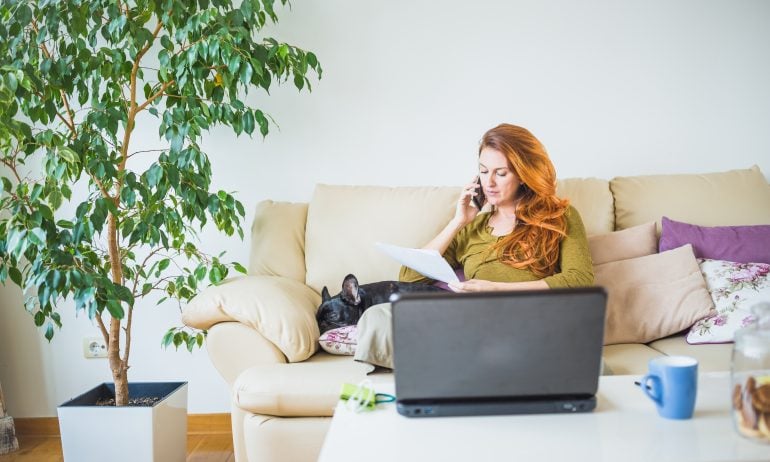 Many or all of the products featured here are from our partners who compensate us. This may influence which products we write about and where and how the product appears on a page. However, this does not influence our evaluations. Our opinions are our own. Here is a list of our partners and here's how we make money.
FFELP student loans are federally backed loans that were originally funded by private companies.

The FFEL Program ended with the 2009-2010 academic year to make way for Direct loans and some were purchased by the federal government.

There are two types of FFELP loans: Commercially-owned and Education Department-owned.

Borrowers with FFELP loans may want to consolidate to take advantage of more student loan benefits including Revised Pay As You Earn income-driven repayment and Public Service Loan Forgiveness.
What was the FFEL Program?
The Federal Family Education Loan Program, or FFEL Program, provided student loans to borrowers until June 30, 2010. FFEL loans were issued by private and state lenders, but guaranteed by the federal government. That means if a borrower defaulted, the government would pay private companies an interest subsidy to make up for the loss.
The federal government purchased some lenders' FFEL portfolios during the Great Recession. FFEL borrowers did not have a choice as to whether or not their loans were included in the purchases. Now some of this debt is owned by the government.
Although the federal government ended the FFEL Program, there are still 11.2 million borrowers with outstanding FFEL loans totaling over $248 billion according to the most recent data from the Education Department. Experts say this debt still exists as a result of strung-together forbearances, defaults and extended terms due to enrolling in the income-based repayment plan.
How do I know if I have FFELP loans?
If you have federal student loans from 2010 or earlier, they are likely FFEL loans. Some outstanding FFEL loans are held by the federal government (called ED-held FFEL loans), but most are still privately owned by companies, like Navient.
What are my repayment options with FFEL debt?
Unconsolidated FFEL loans are eligible for:
Relief during the pandemic for FFEL borrowers
The Department of Education extended interest and collections relief to commercially held FFEL borrowers whose loans are in default. The relief measure is retroactive to March 13, 2020 and expires after September 30, 2021. If a borrower's tax refunds were seized or wages garnished during this time, they can expect to have this money returned. Here's what else the relief measure does:
Borrowers who made voluntary payments on these loans may request a refund of those amounts.

Guaranty agencies, which hold defaulted FFEL loans, will be instructed to implement a 0% interest rate for borrowers.

Any loans that went into default during the pandemic will be returned to good standing.

The department will request the credit bureaus remove the default from credit histories.
The relief does not apply to the commercially held FFEL loans that are not in default.
Are FFEL loans eligible for PSLF?
FFEL loans aren't eligible for:
In Oct. 2021, the Department of Education announced a limited waiver that would allow payments on FFEL loans to count toward PSLF. In order to benefit from the limited waiver, borrowers with FFEL loans need to consolidate their loans into federal direct loans and then submit a PSLF form before Oct. 31, 2022. Any payments made on your FFEL loans after 2007 will retroactively count toward PSLF.
Can (or should) I consolidate my FFELP loan?
You cannot consolidate into a direct loan if you already did a spousal consolidation or if you have active litigation or a legal judgment against you.
If you are eligible to consolidate, there are still some trade-offs. Consolidating FFEL loans into a direct loan will cause any unpaid interest to capitalize and increase your principal loan balance. Consolidation will also wipe out any progress you've made toward income-driven payment forgiveness.
Spot your saving opportunities
See your spending breakdown to show your top spending trends and where you can cut back.