Can You Get a HELOC on an Investment Property?
It's possible to get a HELOC on an investment property, but there are strict requirements, they aren't widely available, and you may have alternative funding options.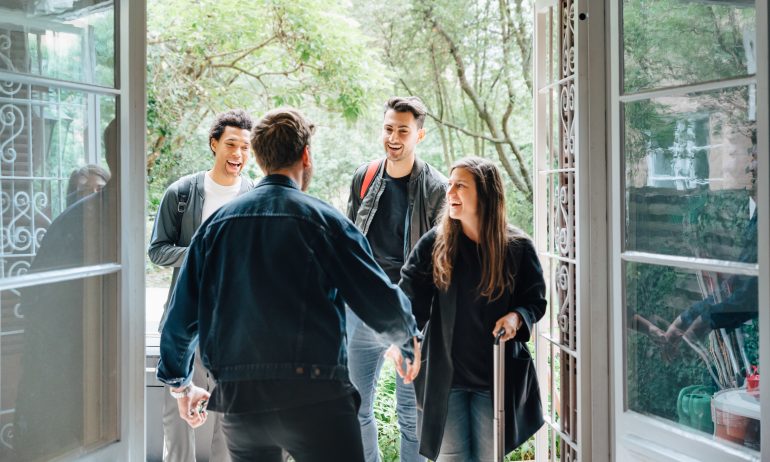 Some or all of the mortgage lenders featured on our site are advertising partners of NerdWallet, but this does not influence our evaluations, lender star ratings or the order in which lenders are listed on the page. Our opinions are our own. Here is a list of our partners.
You can get a HELOC on an investment property and tap into its equity, but there are strict qualification requirements, they aren't offered by all lenders and, depending on your situation, you may have other funding options to choose from.
Here's how to find out if you can get a HELOC on an investment property.
Meet stringent requirements
A HELOC on your investment property lets you borrow against the value of your real estate and access cash as you need it. It's a lot like a credit card, except that your property is the loan's collateral.
Getting a HELOC on your investment property can be more difficult than getting a HELOC for your primary home because lenders consider default risk to be higher. If you were to run into financial trouble, it's more likely you would pay the bills for your own home than for your rental property.
Because of that risk, lenders typically charge a higher interest rate on an investment property HELOC than on a HELOC for an owner-occupied home, says Kathleen Clancey, a HELOC specialist with 25 years of experience based in Detroit.
Investment property HELOCs also have stricter requirements, though they vary by lender. Here's how they compare with HELOCs on primary homes:
Once you've determined that you can qualify for an investment property HELOC, you'll need to find a lender that offers them.
"HELOCs on investment properties are kind of like unicorns. They are very hard to come by," Clancey says.
After the 2008 housing crisis, some lenders tightened their lending standards, making it more difficult to get a HELOC on an investment property, but it's not impossible. Here's where to look:
Your lender or mortgage broker: When shopping around for an investment property HELOC lender, reach out to at least three of them, including your current lender. Compare the interest rates and fees of the lenders that do offer investment property HELOCs. Mortgage brokers that deal with investment properties may be able to connect you with a lender that specializes in investment properties.
Small banks or local credit unions: Some of the larger banks have halted applications for HELOCs, but a search online can uncover small banks and credit unions that are still providing investment property HELOCs.
Real estate investing forums: Consider asking members of real estate investing groups on social media or websites like Reddit for investment property HELOC lender recommendations.
"

HELOCs on investment properties are kind of like unicorns. They are very hard to come by.

"
Kathleen Clancey, HELOC specialist
Consider alternative funding options
You can get an investment property HELOC if you have enough equity in your land and building and meet the strict requirements, but you might have other funding options to choose from.
HELOC on your primary residence
You may be able to tap into the equity in your main home with a HELOC. These lines of credit typically have variable interest rates, from five to 10 years to take out any funds that you need, and a repayment period of up to 20 years.
Qualification requirements are typically looser for an owner-occupied home than an investment property, and the interest rates may be lower compared with a personal loan. But if you miss the monthly payments, you may be putting your primary home at risk.
If you have enough equity in your investment property, you may be able to take out a home equity loan.
A home equity loan gives you cash in a lump sum. The loan typically has fixed interest rates and monthly payments over a specified number of years.
As with HELOCs on investment properties, home equity loans on rental properties aren't widely available and could have higher interest rates than loans on primary homes. Also, accessing the property's equity can backfire on you if its value drops and you end up owing more than the property is worth.
A cash-out refinance on your rental or other investment property replaces your existing mortgage with a new one for a greater amount than what you currently owe. You get the difference in cash.
Cash-out refinances are usually limited to 80% to 90% of the equity in your property. They typically have lower rates compared with a HELOC or a home equity loan. But just as with a HELOC, your property is collateral and there's the danger of foreclosure if you can't make the payments.
An unsecured personal loan doesn't require that you put up collateral, like your home or another property. Your finances and credit score will determine if you qualify for the loan.
With unsecured personal loans, you don't have to make a down payment, and in some cases you can get the money the same day. Be prepared to pay a higher interest rate than you would for a secured loan such as a mortgage or HELOC.
After weighing all of your options, taking out a HELOC on your investment property can make sense if it's used for major expenses like renovations, Clancey says. Her advice is not to use the loan product indiscriminately, as it's a lien against your property.
A HELOC calculator can help you figure out if you'll qualify for a loan and how much you may be able to borrow. Just enter your property's value, the outstanding balance on your mortgage and your credit score.
You'll want to consider an investment property HELOC alongside other ways to access cash. For someone who meets the strict requirements and doesn't mind legwork to find a lender, it may be the right fit.
How much equity do you have?
Your home equity can help you pay for improvements. NerdWallet can show you how much is available.
NerdWallet's Best-Of Award Winner

Best Mortgage Lender For Home Equity Line of Credit

Bethpage Federal Credit Union: NMLS#449104
at Bethpage Federal Credit Union
Bethpage offers a home equity line of credit with a high borrowing limit, no annual fee and a fixed-rate option. It's easy to see HELOC qualifications, too.
Get more smart money moves – straight to your inbox
Sign up and we'll send you Nerdy articles about the money topics that matter most to you along with other ways to help you get more from your money.