FHA Streamline Refinance: What You Need to Know
If your FHA mortgage is current, at least six months old and refinancing would reduce your term or rate, an FHA streamline refinance could save you time.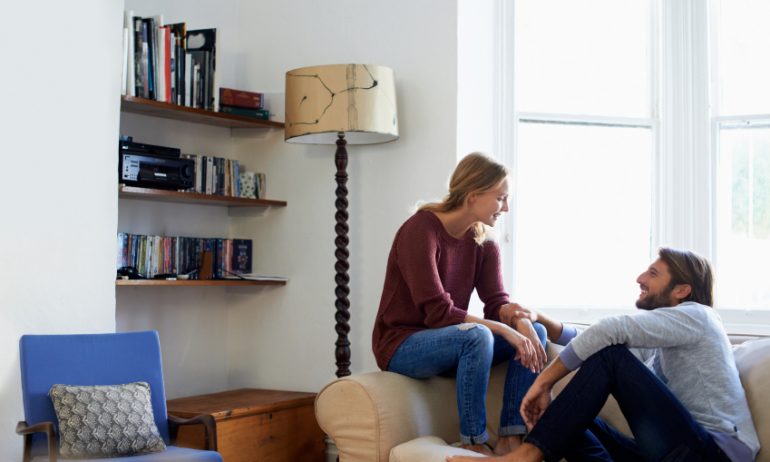 Many or all of the products featured here are from our partners who compensate us. This may influence which products we write about and where and how the product appears on a page. However, this does not influence our evaluations. Our opinions are our own. Here is a list of our partners and here's how we make money.
An FHA streamline refinance lets you skip right past one of the biggest hurdles to getting an FHA loan: The appraisal. This shortcut saves you time and money, but not everyone can take advantage of it. Only borrowers who meet certain conditions can get a break when refinancing a home purchase loan that was originally backed by the Federal Housing Administration.
Here's what you need to know if you want to score this refinance.
What is the FHA streamline program?
FHA streamline refinance is a program that allows homeowners with FHA-backed mortgages to refinance with less time, hassle and paperwork. With a streamline refinance, you don't need to go through the FHA appraisal process again, since the FHA has already valued the property.
There are two types of FHA streamline refinance: credit qualifying and non-credit qualifying. A credit-qualifying streamline refinance requires your lender to perform a credit check, calculate your debt-to-income (DTI) ratio and assess your ability to continue paying your mortgage.
These requirements don't apply to non-credit qualifying FHA streamline refinances, so why would you opt for the more labor-intensive option? Specific circumstances, like needing to remove a borrower from the mortgage, require a credit qualifying streamline FHA refinance. There's a plus, though: The added documentation required with a credit-qualifying streamline refinance could result in a lower interest rate than you would get with the non-credit qualifying version.
The streamline program is only available to homeowners who already have FHA loans, but that doesn't mean you have to refinance with your existing lender. FHA loan requirements and fees may vary by lender. Comparing quotes from several different FHA streamline refinance lenders will help you find the best deal.
FHA streamline guidelines
Even with less paperwork, there are still conditions you'll need to know about before beginning an FHA streamline refinance:
You can't be delinquent on your current FHA loan. The rules differ for credit-qualifying and non-credit qualifying streamline refinances, but bottom line, you need to have a history of on-time mortgage payments.

It's not an FHA cash-out refinance. FHA streamline guidelines limit borrowers to no more than $500 in cash from the refinance. That wiggle room is there to accommodate changes that might be made at closing.

It must be at least six months since your current mortgage was issued. Exceptions can be made for credit-qualifying streamline refinances where changes need to be made due to life changes like divorce or inheritance.

You will have to pay closing costs. If you need cash to cover FHA closing costs, your lender will have to OK the source of your assets.

The streamline refinance must result in a "net tangible benefit" to the borrower. That means the FHA is looking for you to reduce your term or lower your mortgage interest rate — or both.
Using a mortgage refinance calculator can help you understand the financial trade-off between lowering your payment and adding years to your loan term. The added costs of interest compounded over an additional number of years can significantly outweigh the advantages of a lower monthly payment. While the FHA allows borrowers to increase their loan term by up to 12 years, it has to be offset by a rate reduction.
FHA streamline refinance costs
One potential downside to an FHA streamline refinance: You'll pay a fresh upfront mortgage-insurance premium and continue shelling out monthly premium payments. The upfront premium is 1.75%, except for FHA loans originated before April 2009; those require an upfront premium of only 0.01%.
In an FHA streamline refinance, you can wrap the upfront mortgage insurance premium — but no other closing costs — into a higher loan amount as a part of the refinance. If you're concerned about covering the closing costs for an FHA streamline loan, you can look for a no-cost refinance, but be aware that you'll be charged a higher interest rate. Don't forget, the "net tangible benefit" requirement means the numbers have to work in your favor, all costs considered.
Calculating your long-term savings can help you decide whether an FHA streamline refinance is right for you. The FHA offers several refinancing options, including a 203(k) refinance for renovations and an FHA cash-out refinance, so it may take a bit of research and some number-crunching to figure out which best meets your needs now and down the road.
Get more smart money moves – straight to your inbox
Sign up and we'll send you Nerdy articles about the money topics that matter most to you along with other ways to help you get more from your money.