How Does Rent-to-Own Work?
In addition to rent, you pay a one-time deposit plus rent credits. That extra cash helps fund your down payment.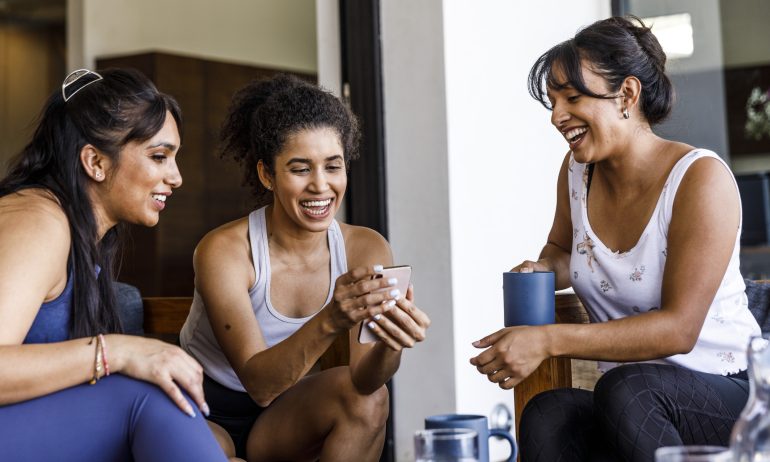 Some or all of the mortgage lenders featured on our site are advertising partners of NerdWallet, but this does not influence our evaluations, lender star ratings or the order in which lenders are listed on the page. Our opinions are our own. Here is a list of our partners.
In a rent-to-own agreement, you lease a home for a set amount of time before buying it. The process can be a way for people with limited savings to buy homes because the agreement builds in opportunities to save for a down payment. And if you have credit challenges, you can buy some time in the home you want before having to qualify for a mortgage.
The idea sounds simple, but there are downsides. Monthly costs are usually higher than in a simple lease. If you don't — or can't — buy the house, you could lose your deposit and possibly face legal consequences. And while many rent-to-own homes are legit, scammers are known to post bogus listings, too.
In short: Rent-to-own is a legitimate way to buy a house — but it usually isn't your only option. If you're considering this route, here's how to feel confident before you sign.
Getting ready to buy a home? We'll find you a highly rated lender in just a few minutes.
Enter your ZIP code to get started on a personalized lender match
Rent-to-own, otherwise known as a lease purchase, is a legal contract between a buyer and a seller to purchase a house with a future closing date, usually one to three years after the contract is signed. 
This is different from a lease option, in which a buyer is given the choice to buy the place they were renting — before it goes on the market — but are under no contractual obligation to do so.
How rent-to-own homes work
Simply put: You pay a little extra to help yourself save for a down payment. In a rent-to-own agreement, this happens in two ways:
Rent credits (paid monthly): Sometimes called rent premiums, these are extra payments you make in addition to rent.

An option fee (paid once, upfront): This nonrefundable deposit is typically 1% to 5% of the purchase price. For a $200,000 home, that's $2,000 to $10,000.
Both of these are typically held in an escrow account until you're ready to make your down payment and buy the home.
When the time comes to buy, you still have to qualify for a mortgage. If you don't — for example, your credit score isn't high enough — or you changed your mind, you could lose your initial deposit and might face legal consequences, depending on the contract terms.
Pros and cons: Is a rent-to-own home right for me?
Rent-to-own has some advantages over just renting. However, a traditional purchase mortgage remains a more predictable path to homeownership. Here's what to consider:
Holds you accountable for down payment savings: The structure of a rent-to-own agreement can be helpful if you need discipline. Let's say your rent credit is $500 per month. After a year, that would amount to $6,000. Add that to a $5,000 deposit, and you already have $11,000 saved for the down payment.

Gives you time to build credit: If you don't yet have the credit score needed to buy a house, a rent-to-own agreement can buy you some time to recover from unexpected bills or other credit hiccups before you apply for a mortgage.

You're not "just throwing money away on rent": It's satisfying to have part of your monthly payment benefit you instead of paying only your landlord's mortgage.

Offers some stability: Live in the house you love sooner — without the looming stress of house hunting (or moving) when your lease is up.
Getting ready to buy a home? We'll find you a highly rated lender in just a few minutes.
Enter your ZIP code to get started on a personalized lender match
If you don't buy the house, you risk losing cash: A rent-to-own agreement is a legally binding contract. If you can't follow through with the home purchase, you could lose some or all of your initial deposit and might face legal consequences.

Higher monthly costs: Your rental premiums do go toward your down payment — but by definition, they're still an extra cost above market-rate rent. If money is tight, your monthly payments will be cheaper with a simple lease.

Less flexibility: Rent-to-own contracts don't often leave much wiggle room for skipped or late payments. If you fall behind, you could risk losing the house and the money you've invested in it. Of course, that's the case with a traditional home purchase, too. But if you're still pulling together a down payment, keeping the cash in a high-yield savings account gives you more control if circumstances change — and it pays interest.

You could end up paying more than what the house is worth: If the value of the house plummets during the rental period, that's bad news if you agreed to pay a higher price when you signed your contract. In that scenario, lenders might hesitate to issue a loan that's larger than the value of the house.
On the flip side, your house could appreciate in value during the rental period — but it's risky to play the market for a hot deal. In a rent-to-own agreement, it's best to focus on affordability and overall fit. That's especially true if you're building your credit or trying to save.
How to find rent-to-own homes
For years, rent-to-own homes were typically handled through agreements between individual owners and tenants. More recently, tech companies have popularized the concept as a way to tackle the home affordability crisis.
Real estate startups like Divvy Homes, ZeroDown, Dream America and Landis are making headlines — and making rent-to-own homes easier to find.
Many rent-to-own startups are still pretty new, so do research before using one.
Read customer reviews on sites like the Better Business Bureau.

Do an online search for recent news.

Find out what percentage of tenants successfully buy after leasing through them.
Whether you're leasing locally or going high-tech, it pays to understand your contract. And for about $150 to $250, a real estate attorney or title company can verify that the house isn't in foreclosure and there are no problems with the property title.
Rent-to-own contracts: What to ask before you sign
It's a good idea to get an attorney to review your contract before you sign. There's no standard template for rent-to-own agreements, and regulations and tax laws vary by state. Ask these questions to compare the terms of rent-to-own arrangements:
What are the rent premiums, option fee and purchase price?

How long will I rent before I can buy the home?

Do I have the option to extend the rental period?

What are the penalties if I miss a payment or fall behind on rent? Can I still buy the home?

Will I lose my down payment and deposit if I change my mind?

During the rental period, who pays for routine maintenance?

Does the home need any major repairs? Who's responsible for paying?

Do you offer any credit counseling or education programs? (This is unlikely in a one-off agreement, but some real estate companies offer this perk.)
How to spot rent-to-own scams
Although it's not a common way to buy, many rent-to-own homes are perfectly legit. However, scammers also use rent-to-own listings to prey on unsuspecting buyers.
In one common scam, a person advertises a house that they don't own. They might even meet the tenant at a property they know is vacant. After they sign the contract and collect your deposit, they vanish.
Trust your gut, and if something feels off, don't rush into the deal. Here's how to stay smart:
Research average market rents. Anything below the going rental rate is a red flag because rent-to-own means paying those extra premiums every month.

Inspect the seller and the home. Be sure the seller owns the home and is current on mortgage payments and property taxes. Have the home appraised, and make sure you're buying it at a fair market value.

Catch any hazards with a home inspection. Don't skip the home inspection. A professional inspector can catch small things as well as major concerns like foundation issues, lead or asbestos.

Don't offer money or personal information upfront. Scammers may ask for a deposit or sensitive information before you sign a contract. Don't provide either until you've had a chance to vet the situation.
If you uncover a scam, report it to local police, your state attorney general's office or the Federal Trade Commission.
Alternatives to rent-to-own homes
It's still possible to buy a home if you have credit challenges or not a lot of cash in the bank.
Some mortgage lenders specialize in working with borrowers who have low credit scores. And if you have little savings, it might not take as much of a down payment as you think to buy a home outright.
VA loans, insured by the Department of Veterans Affairs, and USDA loans, backed by the U.S. Department of Agriculture, require no down payment for qualified buyers.

FHA loans, insured by the Federal Housing Administration, require a minimum down payment of 3.5%.
---
Get more smart money moves – straight to your inbox
Sign up and we'll send you Nerdy articles about the money topics that matter most to you along with other ways to help you get more from your money.