What to Do If You Can't Pay Your Mortgage
Contact your lender ASAP to discuss mortgage assistance options like forbearance and loan modification.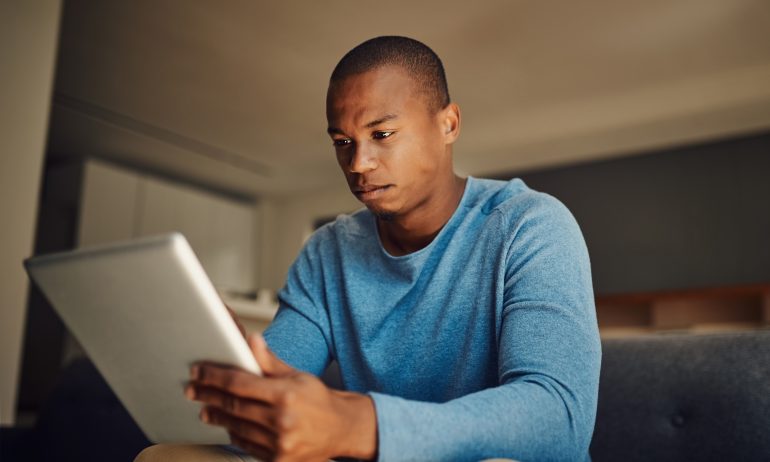 Some or all of the mortgage lenders featured on our site are advertising partners of NerdWallet, but this does not influence our evaluations, lender star ratings or the order in which lenders are listed on the page. Our opinions are our own. Here is a list of our partners.
Mortgage assistance options, like forbearance and loan modification, can help you avoid foreclosure even if you can't afford your usual monthly mortgage payment.
If you're facing the possibility of one or more missed payments or you are behind on your mortgage, here are steps you can take.
Contact your lender right away
You don't need to wait until you've missed a payment or you're sure you won't be able to make one; call your lender if you are concerned about your ability to pay. In general, the earlier you ask for mortgage assistance, the more choices you'll have. But to get advice specific to your mortgage, grab the phone.
Here's what you should have ready when you call your lender:
An estimate of your current income (and future income, if you anticipate that it may change).

An estimate of your current expenses.

Your most recent mortgage statement.

Documentation of what caused your situation to change (usually referred to as "hardship").
Short-term mortgage assistance: Forbearance
Mortgage forbearance can suspend or reduce your mortgage payments for a set period of time. You'll work with your lender to determine how long forbearance will last based on your situation.
Whether you're paying a reduced amount or not making payments, interest will still accrue during forbearance.
Lenders should agree not to report forbearance to credit bureaus — since you have mutually agreed to skip those payments, they aren't technically counted as late or missed. But because forbearance isn't in your mortgage's original terms, a lender could report it. Even if forbearance dings your credit score, it will cause less damage than a missed payment or foreclosure.
At the end of the forbearance period, you'll have to make up the reduced or skipped amount on a lender-approved timeline.
To determine if you're eligible for a new mortgage (whether it's a refinance or purchase), lenders will likely want to see evidence that you have paid back the forbearance and made on-time payments for 12 months.
Before you enter into forbearance, make sure you understand the repayment terms. Common options include paying a higher monthly amount for a set period of time to make up the missed payments or paying the entire missed amount when the forbearance ends, sometimes called a "balloon payment." If you can't reasonably expect to repay the forbearance on the terms offered — if you aren't sure you'll have the money to make several months' worth of payments at once, for example — try asking for different terms or seeking a loan modification instead.
Long-term mortgage assistance: Loan modification
With a loan modification, you and your lender agree to new terms for your existing mortgage without refinancing. This could include lowering the interest rate, lengthening the term, changing the type of loan or adding any delinquent payments to the amount you already owe. With any of these modifications, the goal is to avoid foreclosure and, in most cases, make your monthly payment more affordable.
A loan modification may hurt your credit score but not as badly as a foreclosure.
You can request a loan modification on its own or after a forbearance. If you're planning to ask for a loan modification without having gone through forbearance, you'll have to provide evidence of financial hardship. Loan modifications are usually reserved for homeowners who are facing imminent default or are already delinquent on their mortgage payments.
Your lender may initially put you on a trial payment period (usually three months) to determine that you can afford the modified payments.
As with a forbearance, to qualify for a new loan after a modification, you'll need to demonstrate your ability to pay. If the modification was temporary, you'll have to prove that you repaid the deferred amount and continued to pay the mortgage on its original terms following the modification. For permanent modifications, you may need to show 12 or even 24 months of on-time payments.
Document everything. Called your lender? Note the date, time and whom you spoke with. Save all correspondence, including a copy of anything you send your lender.

Stay on top of deadlines. This is especially true for trial payment periods during a loan modification, but in general, heed any due dates that your loan servicer gives you.

Maintain your living arrangements. Moving or renting out your home could jeopardize mortgage assistance if the program requires the property to be your primary residence.

Be wary of outdated information. It's easy to find websites that make it look like expired government mortgage assistance programs are still available. Your lender can provide you with up-to-date information about what your choices are now.

Get trustworthy advice. Your lender is best suited to suggest mortgage assistance options that fit your situation. You can also talk with a counselor approved by the Department of Housing and Urban Development for free, unbiased advice that will help you understand the basic options and their consequences. Find a financial counselor near you on the HUD website.
Get more smart money moves – straight to your inbox
Sign up and we'll send you Nerdy articles about the money topics that matter most to you along with other ways to help you get more from your money.