What Is a Pocket Listing? An Unlisted Home for Sale
Pocket listings are for-sale homes that real estate agents purposefully keep off the Multiple Listing Service in order to look for an ideal buyer.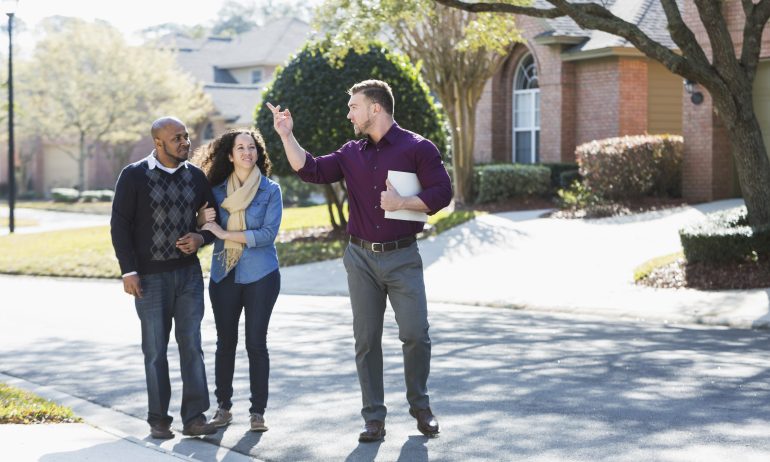 Some or all of the mortgage lenders featured on our site are advertising partners of NerdWallet, but this does not influence our evaluations, lender star ratings or the order in which lenders are listed on the page. Our opinions are our own. Here is a list of our partners.
A pocket listing is a home that's for sale but isn't publicly listed. A real estate agent shows the home to potential buyers privately rather than immediately putting it on the public-facing Multiple Listing Service, or MLS.
Getting ready to buy a home? We'll find you a highly rated lender in just a few minutes.
Enter your ZIP code to get started on a personalized lender match
A pocket listing is not the same as a "coming soon" listing. "Coming soon" is simply a designation that a home is not yet listed but will be on the market in the near future.
Here are some answers to common questions about pocket listings.
Is a pocket listing illegal?
Pocket listings are not illegal, but they're certainly frowned upon. The National Association of Realtors, which is the largest professional organization for real estate agents in America, effectively banned pocket listings in 2019. According to the NAR handbook, "Within one business day of marketing a property to the public, the listing broker must submit the listing to the MLS for cooperation with other MLS participants."
The NAR cracked down on pocket listings in order to ensure cooperation among real estate agents (making all agents' listings widely available) and fuel competition (giving all buyers a chance at a listing and sellers the opportunity to get the best price).
However, some agents bend the rules in order to comply with NAR guidelines but still keep a listing to themselves. NAR policy says that listings must be added to the MLS within one business day of signing the listing contract with the seller. If the seller signs with a listing agent on a Friday, the agent can take advantage of the weekend to have as much as 72 hours to privately market the property.

Find an agent in your area
Increase your odds of winning your dream home by nearly 4x with Better Real Estate's no-fee cash offer.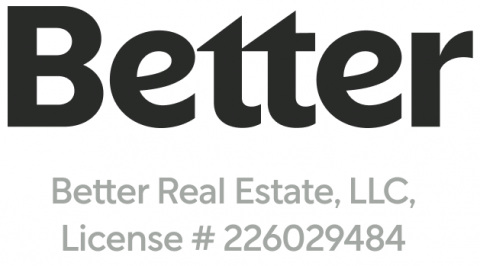 Why do buyers seek pocket listings?
In a hot real estate market with limited inventory, buyers might try to find pocket listings simply to get an edge on the competition. By making an offer before other buyers even know a property is for sale, some buyers think they have a better chance at getting an offer accepted.
If you're seeking a pocket listing by communicating directly with a listing agent, remember that the agent represents the seller, not you. That agent's job is to get the highest price possible from buyers.
While a pocket listing might let you "jump the line" in a crowded seller's market, it's unlikely to get you a discount. A pocket listing seller may be motivated by the idea of less hassle (getting to skip showings, for example), but in a hot market they will likely still expect top dollar.
Why would a seller choose a pocket listing?
There are at least a few reasons why home sellers might want to keep their properties off the MLS.
They want privacy. Pocket listings can be an attractive option for the famous or other sellers who want anonymity. They provide total control over who has access to the property and when.

They'd like to test the market. Sellers can use a pocket listing to see how well buyers will respond to their home's price. For example, say the seller's initial asking price is way too high. With a pocket listing, they can adjust the price without it appearing as a price drop on the MLS. If a "coming soon" period is like a soft launch for your home listing, a pocket listing is like beta testing.

They plan to sell to a specific buyer. The seller might already have a buyer in mind, whether it's a family member or someone who's always said, "You know, if you're ever looking to sell this place…" In these instances, sellers sometimes will retain a listing agent simply to sell their property directly to that specific buyer.
In each of these instances, the goal can be accomplished without using a pocket listing, however.
Sellers seeking privacy can have their agents put details in the "agent remarks" rather than in the public-facing sections of the listing, and ask their agent to verify buyers' financing before agreeing to showings. A good listing agent should be able to provide records of comparable sales that let you start at a strong but realistic asking price. And if you're selling to a friend or family member, you might not even need an agent — though you may need a real estate attorney and a tax pro.
Is a pocket listing a good idea?
Pocket listings can be problematic for both home buyers and sellers.
By their nature, pocket listings limit a property's exposure to potential buyers. From a seller's perspective, that might mean missing out on the best offer; they can't be sure that the hand-picked buyer actually had the strongest offer.
On the buyer side, not only are home shoppers losing out on listings, but there's also the potential for listing agents to violate the Fair Housing Act when they choose who can see a home. Given the clandestine nature of pocketing listings, discrimination may be even more difficult to root out and substantiate.
Pocket listings may also negatively impact home values. If a home's sale is not entered in the MLS, it won't show up as a comparable listing when agents or appraisers try to determine how much a property is worth.
Ways to uncover homes for sale
If you're serious about buying a home, a good buyer's agent may be your best asset. Not only will an agent help you with making an offer and negotiating with the seller, but a well-connected agent will also get listings in front of you the moment they hit the MLS.
But if you're still having trouble finding homes for sale in your area, here are a couple of more ways you might unearth "hidden" listings.
For sale by owner, or FSBO, homes can be bargains, but they're often hard to find. FSBOs aren't usually shown by typical real estate agents, unless the property is registered with the local MLS. You can search for FSBOs on websites like FSBO.com or ForSaleByOwner.com, but also keep your eyes open for FSBO lawn signs.
Leverage your network to help you search. Make sure everyone you know knows you're looking for a house. They don't need to know your budget, but location is a must. That might mean posting about it on Facebook, mentioning it to your coworkers, talking to the people in your yoga class — really, just getting it out there. You never know who might know someone who's about to put a house on the market.
Getting ready to buy a home? We'll find you a highly rated lender in just a few minutes.
Enter your ZIP code to get started on a personalized lender match
Get more smart money moves – straight to your inbox
Sign up and we'll send you Nerdy articles about the money topics that matter most to you along with other ways to help you get more from your money.