How Much Money Do You Need to Buy a House?
You'll need money for a down payment and closing costs, and then ownership costs such as taxes and insurance will kick in.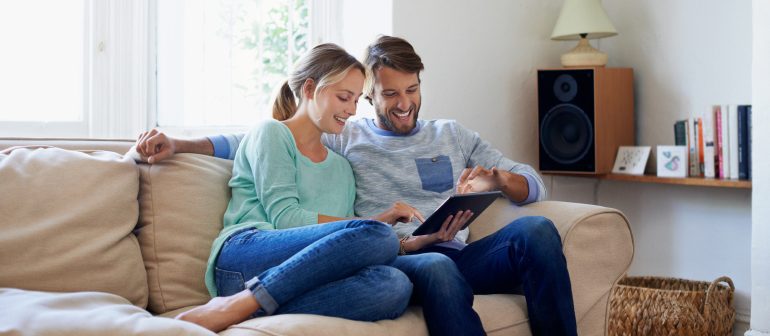 Many or all of the products featured here are from our partners who compensate us. This may influence which products we write about and where and how the product appears on a page. However, this does not influence our evaluations. Our opinions are our own. Here is a list of our partners and here's how we make money.
Every for-sale home has a price tag, but there's much more to the actual cost of buying a house, both when you buy and every month after. Before you make the long-term commitment, it's important to know the costs of buying a home.
Here are a few of the most prominent — and pricey.
The always looms large in your efforts to buy a home. If you can't make the traditional 20% down payment, you may be able to get a loan with , but then you face an increased cost of borrowing and higher monthly payments.
Recommended: Put as much money down as you can without exhausting your financial resources for move-in expenses such as furniture, initial maintenance and perhaps a fresh coat of paint. If you need a boost in the down payment department, explore for grants and even forgivable loans.
Down payments are often a bit of a compromise, balancing what you can reasonably save over a period of time with your desire to buy a home sooner rather than later.
are lender and third-party fees paid at the close of a real estate transaction. For a $300,000 home, you can expect to pay $6,000 to $15,000 in closing costs.
You will receive an official from the lenders you comparison shop with that outlines these closing costs ahead of time, so there should be no surprises. And you'll have time to negotiate some of the costs and shop around for lower fees on others.
There are "" but you'll want to consider when that might be a good choice. However the loan is structured, it will increase the monthly payment slightly, which means you'll pay more over the long term in exchange for paying less at closing.
Nearly half of home buyers don't comparison shop for home loans, according to the Consumer Financial Protection Bureau. That can bloat your monthly mortgage payment and cost you a big chunk of money over time. American home buyers could save $400 per borrower in the first year of a 30-year mortgage by among lenders before applying, according to a .
Monthly payments are the most predictable cost associated with buying a home. One mistake many make is thinking that, like rent payments, the mortgage is the total sum they owe each month. As you'll see below, that's not the case.
The taxman usually comes calling once or twice a year, but property tax laws and policies vary by state and county. Your real estate agent should be able to give you a rundown before you buy.
Local governments can raise property taxes to cover municipal projects or expenses, so don't assume they'll stay steady. Increases in the home's assessed value, whether due to renovations or overall market conditions, also cause property taxes to rise periodically, which could increase your monthly payment if your lender is set up to pay the taxes on your behalf.
Like taxes, these two types of insurance vary by state and region and can also be built into your monthly mortgage payment. The National Association of Insurance Commissioners estimates that the average annual premium for the most common form of homeowners insurance was almost $1,400 in 2016. Hazard insurance costs will also be determined by the risk factors in your area, such as floods and earthquakes.
You can usually keep your costs lower if you bundle homeowners with your auto or life insurance policies.
If you make a of less than 20%, you'll have to pay , which can be up to 2% of the loan amount annually. These premiums protect the mortgage lender in the event you default on the loan.
There can be an upfront amount paid, as well as premiums due each month, lumped in with your loan payment until the remaining principal balance on the mortgage dips below 80% of the home's value. Your lender may automatically cancel mortgage insurance charges when you owe 78% of the principal or less, but until then, this is an extra cost to factor into your monthly budget.
If you get a , mortgage insurance premiums are likely to be due monthly for the life of the loan.
If you're buying in a planned development with shared spaces and a homeowners association, or you're buying a condo or co-op, you'll probably have a monthly assessment on top of your mortgage payment. That sum pays for improvements to the entire complex or shared amenities, such as landscaping or painting, or building-wide utilities such as electricity.
In pricey urban areas, condo assessments can rival mortgage payments, so pay close attention to those costs before buying.
Once you've crossed the homebuying finish line, you might think you're clear of the financial hurdles. But there are utilities to pay, maintenance — such as yard care and snow blowing — and the occasional plumbing debacle. Some of these ongoing expenses you can budget for; the surprises, not so much.
You know that emergency fund that financial advisors suggest we all have? You might want to pad it a bit with a homeownership "rainy day" fund. That's for those little-to-large expenses that insurance won't cover, such as the water heater that springs a leak in the middle of the night.
Having some money set aside for unexpected household expenditures will help keep you from tapping into your last-resort emergency savings or taking on credit card debt. Consider stowing at least 1% of the home's market value in savings each year as your long-term household maintenance and repair fund.
If you've decided homeownership is right for you, you'll need to convince a lender of that, too. That means your credit is in good shape, you're not struggling with a boatload of debt and you have a sizeable cash cushion for the expenses you'll face.
Lenders are looking at a variety of metrics to determine whether you're a suitable risk for a six-figure home loan. How much you owe compared to how much you earn (lenders call this your ) plays a major role in the approval process.
To prepare for the , there's one key thing you'll want to do: check your and do a debt gut check. Got a credit card or two with lingering balances that you can pay off? Every little improvement you make can add up and ultimately boost your credit score. As a result, you'll likely earn a better interest rate on your loan and save a bunch of money.