How to Find the Best Listing Agent
When choosing a listing agent to sell your home, interview multiple candidates, review their experience and get referrals.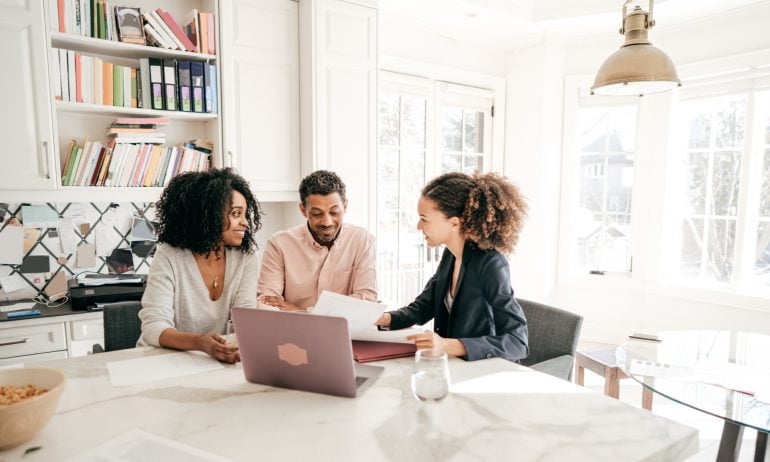 Many or all of the products featured here are from our partners who compensate us. This may influence which products we write about and where and how the product appears on a page. However, this does not influence our evaluations. Our opinions are our own. Here is a list of our partners and here's how we make money.
Remember the jitters you felt when you bought your first house? Get ready to feel them again if you're planning to sell your home. One of the best ways to keep your sale on track and take the pressure off your shoulders is to hire a listing agent.
When you sell your home, you want to get the greatest possible return on your investment and find the most qualified buyer. Marketing, showings, negotiations and closing must be handled in a short time frame; you might not want to tackle all that on your own.
With so many different listing agents out there, it can be hard to know whom to trust. Here are tips and interview questions you should ask before choosing a listing agent.
A listing agent, also known as a selling agent, is a real estate professional who handles a number of tasks for homeowners who have decided to sell, such as marketing and showing the home and vetting potential buyers.
A listing agent can help you navigate the home-selling process from beginning to end and work on your behalf to help you get a fair price for your home.
Finding the right listing agent is like finding the right mate. While it may take some time, you will be happy when you do.
Talk to at least three listing agents — in person if you can — to make sure they are the right fit for you.
Make sure the agent is trustworthy and has great relationships and connections in the real estate industry, says Erin Sykes, chief economist and real estate agent at Nest Seekers. You can find that out by reading online reviews and asking previous clients about the agent.
Word-of-mouth referrals are great, but not everyone who sends a listing agent's name your way has actually used the person to . A referral doesn't hold a lot of weight if it can't accurately convey an agent's quality of work, communication style, or manner of treating clients and other people during a transaction.
Verify that potential listing agents are properly licensed by searching for their names in your state's real estate licensing database. When you visit an agent's website, check the current and previous listings to see if they are familiar with your neighborhood and have sold similar homes.
While an experienced listing agent is a plus, don't disregard a brand-new agent, says Caroline Carter, CEO of Done in a Day, a company that prepares homes for sale. She says a new listing agent can bring hunger and desire to succeed that could help sell your home.
When you interview potential listing agents, it's important to be prepared with a list of questions. You want to see if someone is qualified and has the right experience not only to market your home but also to get it sold as quickly as possible and for top dollar. Ask each listing agent:
Once you've met with a few listing agents and found one you click with, you'll likely sign a listing agreement in which you agree to a certain term of service at a set commission rate. Keep in mind, the timeline can be affected by local market conditions.
Now that the tough part is over, relax and let your listing agent take the wheel. Make sure to keep the lines of communication open with your agent so you know what's happening with your home. Happy selling!