7 Cool New Gadgets at CES 2018
Crowds gather and buzzwords fly at this annual showcase of the latest consumer technologies and products.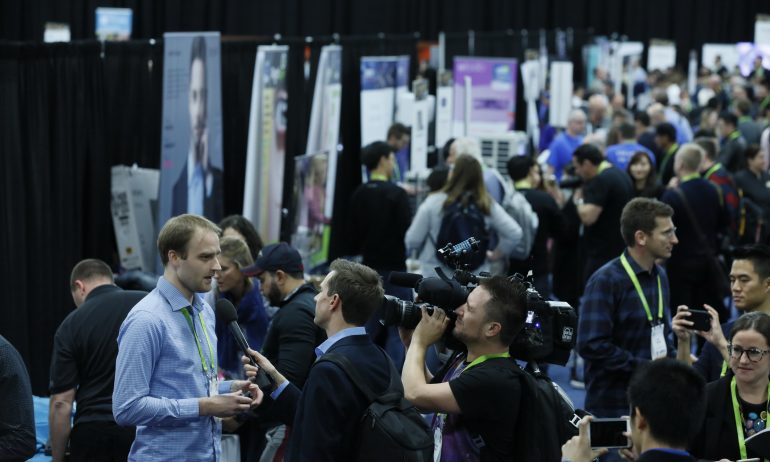 Many or all of the products featured here are from our partners who compensate us. This influences which products we write about and where and how the product appears on a page. However, this does not influence our evaluations. Our opinions are our own. Here is a list of our partners and here's how we make money.
Heavy rain outside the Las Vegas Convention Center this week didn't dampen the enthusiasm of inventors, promoters and entrepreneurs who were inside showing off their current or soon-to-be-released products at CES 2018.
While drones hovered overhead and 3-D printers whirred, the gathered throng used buzzwords like "connectivity" and "augmented reality" to hawk their products at the enormous Consumer Electronics Show that features over 3,900 companies from more than 150 countries.
"

It seems everyone wants to make friends with Amazon's Alexa.

"
An explosion of devices sported tiny video cameras connected to smartphones while other gadgets were recording in a continuous loop — just in case something happened. And it seems everyone wants to make friends with Amazon's Alexa or a similar interactive device.
We can't claim to have viewed all — or even half of the products — but here are a few that tickled our imagination and might eventually get us to open our wallets.
1. Who's at the door? The Blink Video Doorbell is a battery-powered doorbell and video security camera that lets you see, record or speak with anyone at your door. The system is $129 and will be available for purchase soon.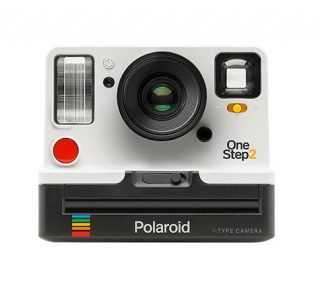 2. Click, whir. Have digital photos left you longing for something more … tangible? The retro-cool Polaroid OneStep 2 lets you shoot — and hold — a photo. This camera fits right in with the growing popularity of Polaroids as an art form: It can use a variety of films for different effects. The OneStep 2 is $99.
3. Cheaper than a face-lift. The HiMirror Mini analyzes your wrinkles, dark circles and pores and gives you a score. It makes health and beauty recommendations and stores the data so you can make changes and see improvements. And, of course, it's Amazon Alexa-enabled. It will sell for about $249 this summer; other HiMirrors are already available.
4. Smart glasses (again). They're back, and now they're better and a whole lot better-looking, too. Vuzix Blade Smart Sunglasses promise to augment reality by providing hands-free mobile computing and connectivity. The wearer can "reach out and manipulate virtual 3-D objects overlaid in the real world," according to the manufacturer. At about $1,000, these specs will be available midyear.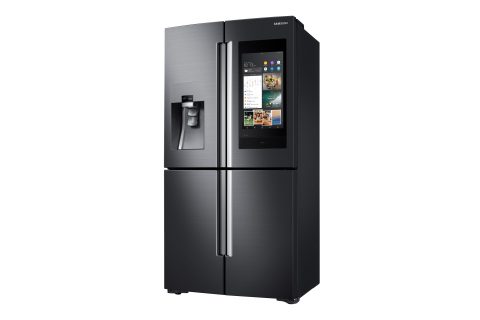 5. What's for dinner?
Samsung Electronics' Family Hub Refrigerator offers "connected living" and is both a storage and communication device. With a built-in screen on its door, family members can leave messages, see what's in the fridge while at the store, adjust the thermostat or even check on a sleeping baby in the next room. It will be for sale in the spring; pricing wasn't available.
6. Pedal and work. Stationary exercise bikes have been around for a while, but the futuristically stylish Deskcise Pro actually looks like something you wouldn't mind keeping in your office. Plus, the $499 price makes it comparable with a standing desk at home; it's available at Amazon.com.
7. A watch for every sport. Can't get enough data? Try a new Casio Pro Trek Smart Outdoor Watch customizable to your passion. It's suitable for kayaking, cycling, hiking and even fishing — it records your favorite fishing spots, monitors the tides and confirms your catches. Other watches connect to a camera worn, for example, on your helmet as you ski. Available now for $500.