Best Church Accounting Software for 2022
Whether your congregation is large or small, having the right church accounting software can make a big difference.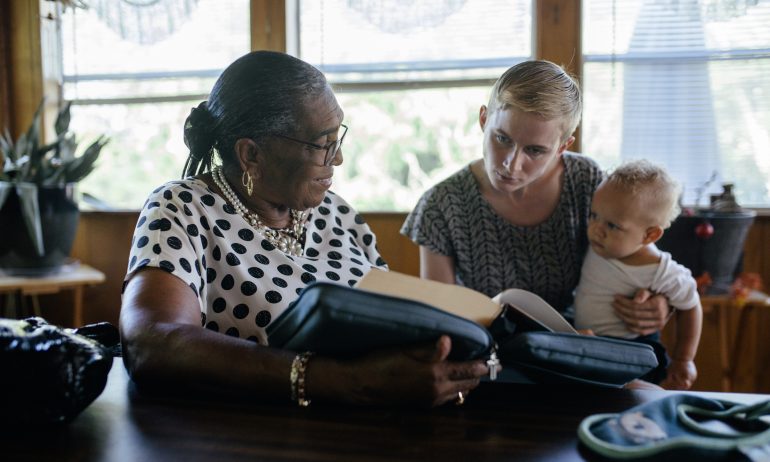 Many or all of the products featured here are from our partners who compensate us. This influences which products we write about and where and how the product appears on a page. However, this does not influence our evaluations. Our opinions are our own. Here is a list of our partners and here's how we make money.
Your church has an important mission, and doing your bookkeeping shouldn't get in the way. Using the right church accounting software helps you get your church bookkeeping done quickly and accurately, so you and your administrative staff can get back to the things that matter most to your ministry. Here's all the info you need to choose the best accounting software option for your church.
QuickBooks Premier: Best desktop church accounting software for small churches
We typically recommend QuickBooks Online for small businesses, but that is not the case for small churches. If your church is on the smaller side, QuickBooks Premier Plus, with its nonprofit capabilities, may be your best small church accounting software option.
Why do we recommend QuickBooks Premier — a desktop-based product — instead of cloud-based QuickBooks Online? Primarily, it's because of donor reporting functionality. Although you can employ workarounds to make QuickBooks Online work for your church's accounting needs, QuickBooks Premier Plus provides industry-specific features like donor reporting and end-of-year donation statements.
Using a desktop product like QuickBooks Premier Plus means you lose the flexibility of anytime, anywhere access to your accounting records, unless you choose to pay for a hosting service like Right Networks. However, the functionality you gain with QuickBooks Premier Plus — and the time you'll save at year-end makes this inconvenience negligible for most small churches.
QuickBooks Premier Plus requires a $549.99 annual subscription, but nonprofit organizations can typically receive a discount if they purchase through TechSoup. If you need church accounting software with payroll capabilities, QuickBooks Enhanced Payroll is available for $50 per month plus $2 per employee per month.
QuickBooks Premier add-on: Breeze
As your church grows, you might find you need more functionality than QuickBooks Premier Plus offers alone. In particular, your growing church will need to manage volunteers and events, enable online giving, and possibly even run email campaigns.
Enter Breeze, a web-based church management software for small and medium-sized churches. Breeze is not a full accounting software, but it does produce most of the reports your church leadership will want. If you want a full church accounting software solution — and we do recommend using one — Breeze bridges the gap between QuickBooks Premier Plus alone and more robust (and costly) church-specific accounting and management software.
You can integrate Breeze with QuickBooks Desktop, or as this article on Breeze's website explains, you can also make manual entries into QuickBooks — or any other church accounting software.
Breeze costs a flat fee of $50 per month for unlimited users, unlimited members, and all their features, including support, the Breeze smartphone app, and all upgrades — making it one of the most affordable church management options on this list.
PowerChurch: Best all-in-one church accounting software for small to midsize churches
Founded in 1984, PowerChurch Plus is one of the most established church accounting software programs on the market. PowerChurch Plus is a desktop-based church accounting software, but the company also has an online option: PowerChurch Online. Unlike QuickBooks where the desktop and online versions of the software differ considerably, PowerChurch Online is an actual installation of PowerChurch Plus on PowerChurch's servers.
PowerChurch is a complete church accounting software, membership management, and recordkeeping system for your growing church. If you need more functionality than the core program offers, you can purchase additional add-ons, such as to handle check-ins or mass mailings. Keep in mind though, this will raise the price of your church accounting software — but if you were paying for these things anyway, it can streamline the process to get them all from the same provider.
The PowerChurch user interface isn't anything fancy — in fact, it harkens back to the accounting software of 20 years ago — but it does what it's supposed to do, and it does it well. However, one downside to PowerChurch is that it's not form-based like QuickBooks; instead, it assumes a basic understanding of double-entry accounting–including which accounts are normally increased by credits or debits — making the learning curve a bit steep for someone with no prior accounting knowledge.
PowerChurch Plus is available for a one-time purchase of $395 if you download the software, or $415 if you order a physical disk for installation. Upgrades are an additional $159 for downloads or $179 for physical media. PowerChurch Plus only works on Windows PCs.
PowerChurch Online is $39.95 per month for two users, with the option to pay an extra $25 per month for every two additional users. If you opt for annual billing instead of monthly, you will save a marginal amount and pay $455 for the standard two-person license, or $275 per two additional users. All upgrades are included in this price, and you can use PowerChurch Online on any computer with an internet connection.
Aplos: Best cloud-based church accounting software for churches of all sizes
If you're looking for a 100% cloud-based church accounting software option that will grow with your church, look no further than Aplos Church Software. Aplos Church Software is a cloud-based, all-in-one church management and accounting system that grows as your church does.
There are a number of pros to choosing Aplos Church Software:
It was built by a CPA who is also a pastor, so the accounting behind the software is solid.

It does true fund accounting, making it easy to manage your restricted funds.

The all-in-one platform helps you manage everything you need as your church grows.

It's easy enough to use internally, but an assisted bookkeeping service is also available through Aplos.
Ranging from $24 per month for smaller churches to $199 per month for established congregations, Aplos Church Software's pricing scales as your church grows, meaning you won't overpay in your church's infancy or outgrow the platform as your church matures. An Advanced Accounting option for larger churches is available starting at $179 per month (and requires an annual contract). Aplos Church Software will also work with you to create a custom church accounting software solution, known as their Thriving plan, which is quote-based.
If you're looking for church accounting software with payroll, Aplos Church Software does not include payroll services in their own software, but they do integrate with Gusto for seamless and stress-free payroll management.
If you don't have someone on your church's administrative staff who is comfortable with accounting, Aplos has you covered with their bookkeeping service. Their team of specialized nonprofit bookkeepers will do all the accounting heavy lifting for you, starting at $300 per month without payroll or $400 per month for church accounting software with payroll and bill pay services included.
Realm: Church accounting software honorable mention
With a 4.5 out of 5 star rating on Capterra, Realm deserves an honorable mention on our list of best church accounting software solutions. Users rave about Realm being user friendly and having amazing customer service — both important features for any church accounting software.
Realm can handle basically anything your church needs, from giving, to events, to accounting, and more.
Realm does not post its pricing on its website, but according to Capterra pricing starts at $29 per month. Pricing is based in part on weekly attendance, and you can easily configure your plan on Realm's website.
Making the best church accounting software even better
Choosing the right church accounting software is important, but it's only one part of the equation. Nonprofit accounting differs from general business accounting, and so it's crucial to work with an accountant or bookkeeper who understands nonprofit accounting in general and church accounting in particular.
Even if a member of your congregation is a nonprofit accountant or bookkeeper, engaging a specialist to help with your church's bookkeeping will likely be a sizable investment. We encourage you to make this investment a priority. Doing so can benefit your church in three ways:
Your church's leadership team and administrative staff will be able to focus on the church's mission, not on the church's bookkeeping.

You will be able to reassure your congregants their tithes and donations are being used as intended. When congregants know their donations are used wisely, they are more likely to continue to donate.

Your church will be able to manage the accounting tasks associated with programs like preschools and fundraising, ensuring these programs — and your ministry, are a success.
Bookkeeping and accounting software

Sage 50cloud $48.17 per month (when paid annually) and up.

Wave Financial Free (add-ons available).

Xero $13 per month and up.

Zoho Books $0 per month and up.
A version of this article was first published on Fundera, a subsidiary of NerdWallet.