Business vs. Personal Checking Account: What's the Difference?
Business checking accounts are for business revenue and expenses. Personal accounts are for your personal finances.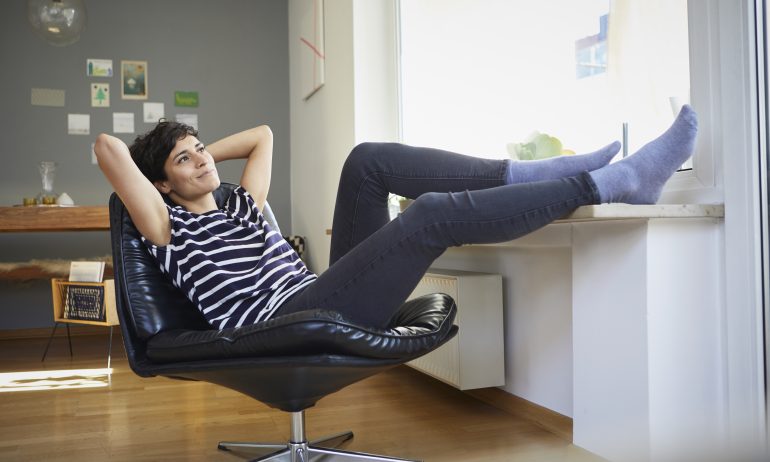 Many or all of the products featured here are from our partners who compensate us. This influences which products we write about and where and how the product appears on a page. However, this does not influence our evaluations. Our opinions are our own. Here is a list of our partners and here's how we make money.
Business checking accounts let you take in business revenue and pay for business expenses, while personal accounts are meant for your personal income and bills. In fact, some bank account agreements prohibit customers from using personal accounts for business spending.
What's the difference between business and personal checking accounts?
In general, business checking accounts are pretty similar to personal checking accounts. Both will likely offer you a debit card, Automated Clearing House (ACH) transfers and online platforms for checking your balance and transaction history. The biggest difference between these accounts is what they're used for.
You should use business checking accounts for business transactions, such as paying suppliers and collecting sales revenue. Personal checking accounts should be limited to your personal income and expenses such as housing, food and entertainment.
Business checking accounts may also offer business-specific features. A few examples include:
User roles and spending controls. Some business checking accounts, such as Relay business checking, let you set up accounts with different permissions for different users. For example, a staffer might be able to add payees and pay bills, but a manager will have to approve those payments. 

Tax-planning tools. Many accounts can integrate directly with your accounting software. Some, like Found business checking, also come with invoicing and bookkeeping tools. 

Accepting credit card payments. Chase business checking, for example, offers an integrated credit card processing tool that lets you take payments from customers in person over the phone.
Are business checking accounts FDIC insured?
Yes, business checking accounts are insured by the Federal Deposit Insurance Corp. up to the same $250,000 limit as personal checking accounts. That means the federal government will pay up to $250,000 per account if your business bank fails.
Can you use a personal checking account for business?
You may technically be allowed to use a personal checking account for business spending, but some companies have rules against it. For example, financial technology company Chime says it may close your personal account if it determines you're using it for business purposes.
Even if your financial institution doesn't say this (check your depositor agreement), you still shouldn't use the same checking account for business and personal expenses. All businesses, even very small ones, should keep these finances separate.
You can open a business bank account for any business, including a sole proprietorship or working as a freelancer.
If your business is a limited liability company, it's vital to avoid using personal checking accounts for business expenses and vice versa. Commingling those funds could create space for creditors to argue that you are, in fact, personally on the hook for your company's expenses, despite setting up an LLC.
Comparable to personal checking accounts, business checking accounts usually come with relatively low interest rates. Consider a business savings account to get a higher annual percentage yield (APY) on your company's cash.
Should you open a business checking account?
It can be inexpensive. Financial institutions often offer free business checking accounts with no monthly fees. Many of these options also come with a minimum opening deposit of $0, making setting up a business bank account relatively affordable and easy.

Accounting and bookkeeping can be more manageable. When all your revenue and expenses are recorded in your bank's transaction logs, keeping track of your spending is much easier. Plus, business checking accounts can often sync with accounting software.

Applying for future financing can be made simpler. If you apply for a business loan, lenders often request your recent bank statements to evaluate your cash flow. Having a dedicated business bank account makes it easier to provide this information. Plus, you may be asked to link your bank account during the loan application process, especially if you're working with an online lender.
Ready to start business banking?
1. Choose a business bank
Shop around for a bank with the features you need.
2. Apply for an account
This can often be done online in a matter of minutes.
3. Deposit funds and make payments
You can now use your account and debit card.
compare business accounts
Best Banks for Small Business
Product

Monthly fee

APY

Min. opening deposit

Learn more

Basic Business Checking

$0

 
N/A
$0

Grasshopper Business Checking Account

$0

 

2.25%

 

With $0 min. balance for APY

$100

Chase Business Complete Banking℠

$15.00

 

Waived with $2,000 minimum balance

N/A
$0