Business Consultant Insurance: What It Is, How to Get It
You can get insurance for your consulting business by reaching out to providers, online marketplaces or brokers.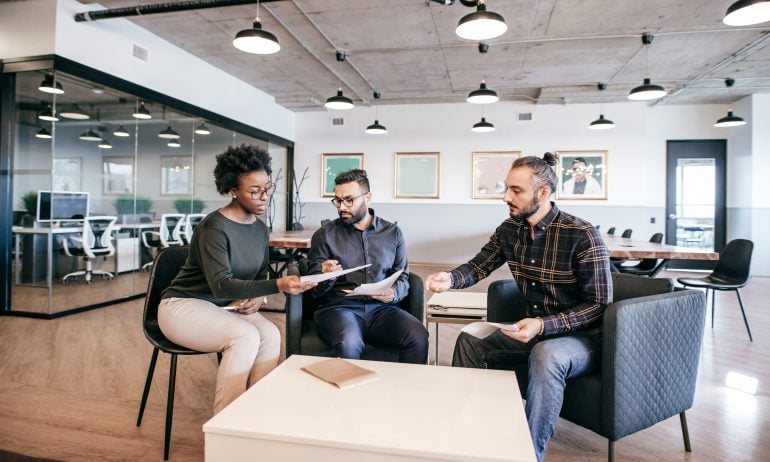 Many or all of the products featured here are from our partners who compensate us. This may influence which products we write about and where and how the product appears on a page. However, this does not influence our evaluations. Our opinions are our own. Here is a list of our partners and here's how we make money.
If you provide advice or services for a living, business consultant insurance may protect you from legal actions, property damage, injuries and other risks that can cause financial losses. Consultants who are sole proprietors could even be personally responsible for damages if they don't have insurance.
Whether you're an education consultant, wedding consultant or any other kind of business consultant, you will likely need professional liability insurance and other types of business insurance to cover your risks adequately. There are several ways to buy business consultant insurance, including straight from an insurer or a third party such as a broker or marketplace.
Here are five steps to help you understand the kinds of that business consultants should consider and how to find the right coverage for you.
Before you hand over money for business consultant insurance, think about the risks you face. That can help you figure out your coverage needs.
Here are some examples of specific risks that business consultants may face:
What lawsuits, accidents or natural disasters might affect your business? Factors such as the size of your business, the nature of your work, where your office is, whether you have employees and what kind of assets you have will affect how insurers evaluate your risks.
Here are some types of business insurance for business consulting — and what those policies typically cover.
You may also be able to bundle multiple types of insurance into a. BOPs usually consist of general liability, commercial property and business interruption insurance, but can be customized to meet your business's needs.
To get the right business consultant insurance, you have a few options.
You can buy business consultant insurance straight from an insurer. If you have simple policy needs and an idea of what you're looking for, this can be an easy approach. You'll have to contact companies one by one to get quotes, though.
Insurance marketplaces can speed up the shopping process. First, you give them information about your consulting business and the coverage you're looking for. Then you get quotes from different insurers and finally, you compare the quotes to find the best deal.
An can offer personalized assistance. First, you'll discuss your needs, and then the broker gets multiple quotes for you from different insurers.
Getting multiple quotes from different providers allows you to find the best coverage for your consulting business. When comparing providers, consider things such as:
After you buy your policies, make sure you know when your payments are due and how to manage your coverage — including filing a claim, adding endorsements or requesting a certificate of insurance.
Reevaluate the insurance coverage for your consulting business on an annual basis. When your policies are up for renewal, consider your coverage, costs, customer service and any new risks you face — such as opening an off-site location or hiring employees. Reconsidering your policies will ensure you still have the right coverage for your business.