Business Credit Scores: What You Need to Know
Business credit scores and reports tell lenders and suppliers how likely you are to repay them in a timely fashion.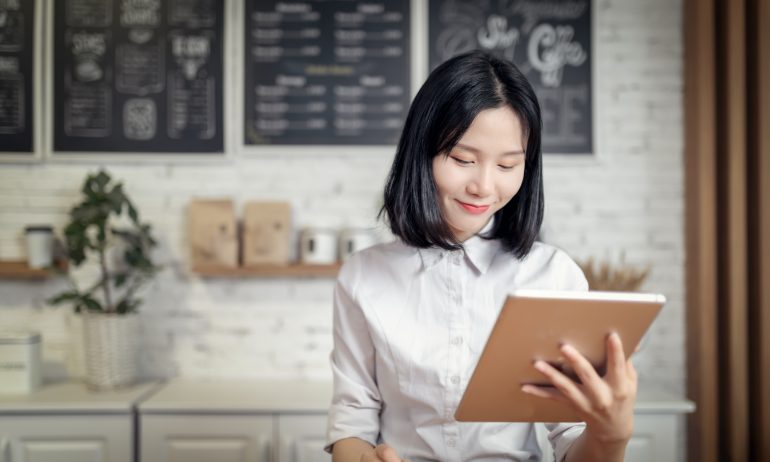 Many or all of the products featured here are from our partners who compensate us. This influences which products we write about and where and how the product appears on a page. However, this does not influence our evaluations. Our opinions are our own. Here is a list of our partners and here's how we make money.
Your business credit score plays a key role in aspects including business insurance, small-business loans and supplier payment terms. A high score can lead to better terms and lower rates. A low score, on the other hand, can make it difficult to find banks, insurers and vendors willing to work with your business.
Understanding your score, then, is an important step to building your business. Here's what you need to know about business credit scores and business credit reports.
What is a business credit score?
A business credit score measures your company's creditworthiness using factors like payment history, available credit and judgments like tax liens or bankruptcy.
There are three main business credit bureaus: Dun & Bradstreet, Equifax and Experian. Each produces multiple scores to give potential creditors insight into your business's financial health and likelihood of on-time payments.
Dun & Bradstreet scores, for example, include a delinquency predictor score and failure score. One estimates the likelihood of a late payment on bills, and the other predicts whether a business will shut down or file for bankruptcy in the next 12 months.
Advertisement
Regular APR 

18.49%-24.49% Variable APR

Regular APR 

18.49%-26.49% Variable APR

Intro APR 

0% intro APR on Purchases for 12 months

Intro APR 

0% intro APR on purchases for 12 months from the date of account opening
How are business credit scores calculated?
Business credit bureaus typically collect payment information from sources such as vendors, banks, data-gathering trade associations and business credit card issuers.
Scoring models vary among the bureaus, but they each typically look at the following factors:
Payment history to creditors and vendors.

The size and age of your company.

Age of your oldest financial account.

Risk of failure in your industry.
What is a good business credit score?
A higher business credit score is generally better, but there are some variations among credit bureaus.
Dun & Bradstreet business credit scores
Dun & Bradstreet issues several scores to evaluate elements of a business, but the primary scores used are the Paydex score, failure score and delinquency score.
Paydex score (1 to 100): Scores of 80 or higher are considered low risk, scores of 50 to 79 indicate moderate risk, and lower scores equal high risk of late payment.

Failure score (1,001 to 1,875): A lower score translates to a higher risk for bankruptcy or business closure within 12 months.

Delinquency score (1 to 5): A lower score is better because it equals lower risk for seriously late payment (91-plus days) or bankruptcy.
Equifax business credit scores
Payment index (0 to 100): Reflects past payment history. A higher score is better, with 90 or higher indicating bills paid on time.

Credit risk score (101 to 992): Assesses the likelihood of your business becoming severely delinquent on payments. A higher score translates to a lower risk.

Business failure score (1,000 to 1,880): Measures the likelihood of your business closing within a 12-month period. A lower score equals a higher probability of business failure.
For the credit risk score and business failure score, a rating of zero indicates bankruptcy. Here's what an Equifax business credit report looks like.
Experian business credit scores
Experian's CreditScore report includes a business credit score and financial stability risk rating along with information like payment trends, account histories and public records.
Business credit score (1 to 100): The higher the score, the lower the risk of serious payment delinquencies.

Financial stability risk rating (1 to 5): A lower score is better because it represents a lower risk for default or bankruptcy in the next 12 months.
Why do I need a business credit score?
Better terms on business loans: A solid business credit score can increase your chances of landing a small-business loan or line of credit at favorable terms.

Lower business insurance rates: As your company grows, business insurance costs can get expensive. A high business credit score may help keep rates lower.

More favorable payment terms with vendors: Trade credit terms — how long you have to pay a vendor or supplier after receiving good or services — can range from 30 to 90 days. Where you fall on that spectrum depends heavily on your business credit score.
How do I get my business credit score?
Here's how to get your business credit score from each major business credit bureau:
Dun & Bradstreet offers a free report that gives limited access to four key scores via its website. You can pay ($15 to $30 per month) for unlimited access and additional services.

You can buy an Experian CreditScore report for $39.95 per report online or subscribe to Experian's Business Credit Advantage plan ($189 per year) for unlimited access, plus alerts, monitoring and additional analysis.

You'll need to jump through some hoops to get your Equifax business credit score, which is available only to businesses applying for business credit, like a loan or credit card. To get your report, you'll need to contact an Equifax representative and provide proof of a business credit application. It is free, though.
Business owners should periodically check their business credit to ensure all information is accurate. Although each bureau says it carefully vets its information, you still may find mistakes on your company's report. You can usually correct errors by contacting the bureaus and providing evidence that the information is inaccurate.
Best Business Credit Cards
Product

Annual fee

Rewards rate

Intro offer

Learn more

Ink Business Cash® Credit Card

$0

 

1%-5%

 

$900

 

Ink Business Unlimited® Credit Card

$0

 

1.5%

 

$900

 

Capital One Spark Cash Plus

$150

 

2%-5%

 

$1,200