Business Renters Insurance: The Ultimate Guide
Here's how business renters insurance works, which businesses need it and how much it costs.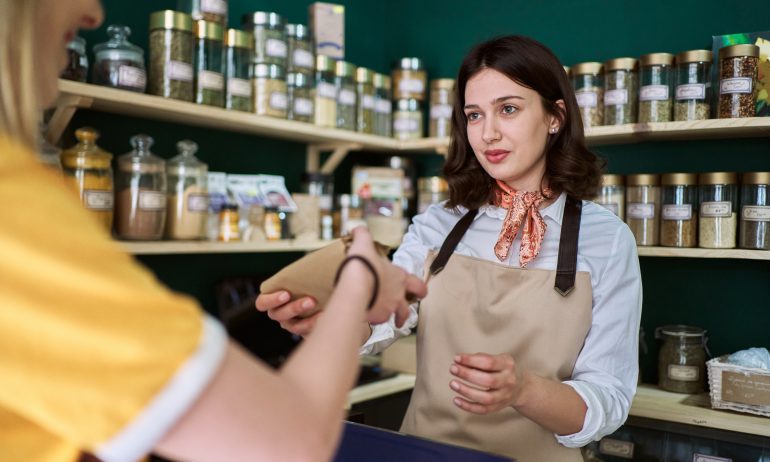 Many or all of the products featured here are from our partners who compensate us. This influences which products we write about and where and how the product appears on a page. However, this does not influence our evaluations. Our opinions are our own. Here is a list of our partners and here's how we make money.
Business renters insurance refers to any policy or combination of policies that protect businesses that rent property, such as offices, storefronts or warehouses, against certain losses and damages. Depending on the coverage you want from business renters insurance, a policy could include any or all of the following types of insurance:
General liability insurance: This coverage protects your business from nonemployee claims involving bodily injuries, property damage your business causes in a rented space (not one you own) and advertising and reputational injuries.

Commercial property insurance: This coverage protects your business from losses as a result of property theft, property damages from external incidents and some natural disasters. For business renters, this coverage is sometimes required by landlords.

Business interruption insurance: Sometimes called business income insurance or income loss insurance, business interruption insurance covers income your business loses as a result of a disaster, like a fire, vandalism or storm.
Perhaps the best way to get business renters insurance coverage is through a business owner's policy. A BOP is a specialized type of insurance policy that combines general liability insurance, commercial property insurance and business interruption insurance. By bundling insurance into a BOP, you'll have to pay one premium only and can save on costs.
What's the best fit for your business?
Answer a few questions and we'll match you with an insurance partner who can help you secure quotes.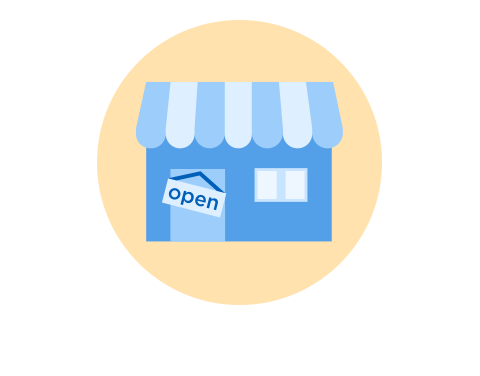 Who needs business renters insurance?
Any business that rents property for its operations — whether it's an office, storefront or warehouse — should have business renters insurance. Many landlords require that a business show proof of insurance to rent their space. In addition to clarifying the coverage needed, your landlord should specify what, if any, specific damages or claims on the property the business would be held responsible for under the contract.
What does business renters insurance cover?
The business renters insurance coverage needed will be largely specific to your operations and the space you're renting. On the whole, a business renters insurance policy should protect your business from claims and damages related to the property, ideally including:
Damages you or your employees make to the space.

Damages or theft made by a third party.

Damages to or theft of any equipment, inventory or property you store within the space.

Damages to the property as a result of fire, natural disasters and other unexpected events.

Accidents or injuries that occur in the space that lead to a business lawsuit.
Generally, a standard business insurance policy won't cover all of these different instances, which is why business renters insurance is typically a customized policy or a combination of standard policies.
As an example, if you own a manufacturing business and are renting a warehouse to store equipment and inventory, you'll likely need a business renters insurance policy that focuses not only on protecting the business from damages made within the space, but also from damages or loss of the inventory and equipment stored there.
If you own a small consulting agency and rent office space, you'll likely want business renters insurance coverage for accidents and injuries within the space and damages to the property, as these types of claims could be the most costly for a business.
Cost of business renters insurance
Assuming that you'll want business renters insurance policy to include everything covered under a BOP, you can use the average cost of a BOP to get an idea of your costs. A BOP costs an average of about $1,200 annually, according to insurance marketplace Insureon.
The cost of your business renters insurance coverage will depend on a variety of factors, including business size, equipment, number of employees and location. The larger businesses are and the more exposure companies have to certain risks, the higher rates will be. Getting additional coverage will also increase costs.
Replacement cost vs. actual cash value
Another important consideration when it comes to the cost of business renters insurance is replacement cost vs. actual cash value.
If your policy uses the replacement cost method, it will cover the cost of restoring or repairing property to the original state, including labor, materials or actual property replacement. With the actual cash value method, it will pay to repair or restore damaged or lost property but will deduct some of the cost to account for depreciation. You'll receive compensation for what the property is worth at the time of the claim, as opposed to when it was originally purchased.
Replacement cost commercial property insurance is more expensive than actual cash value coverage, but if you have expensive equipment or inventory that you need to protect, paying for it may be worthwhile.
How to get business renters insurance
There are typically three different approaches you can take to find the right insurance policy for your business:
Work with a broker: Navigating different insurance policies and providers can be complicated, especially if you're unfamiliar with the industry. By using an insurance broker, you can take advantage of that individual's experience and connections to find the coverage you need. However, working with a broker can be costly.

Use an online marketplace: If you want to quickly and easily compare multiple providers and what they have to offer, you can use an online marketplace like Insureon to gather multiple quotes quickly.

Go straight to an insurance company: You can research different insurance companies and work with them directly to build a policy that fits your needs. With this method, get a quote from several providers to find the best and most affordable option.
Best business rental insurance providers
The Hartford is known for its BOP, which includes general liability insurance and commercial property insurance and business income insurance, also called business interruption insurance. This policy is designed to protect your business and spaces you own or rent from fire, theft, lawsuits and more. It's also customizable and you can easily add data breach insurance or professional liability insurance to expand coverage.
Hiscox provides insurance for a variety of small businesses and offers options to customize a BOP. Usually, a business owner's policy from Hiscox combines general liability and property liability coverage, which will protect your furniture and equipment at up to five different office locations. Hiscox gives you the option to customize your policy by adding office insurance for fire and business interruption, electronic data loss insurance, hired or nonowned vehicle liability insurance, commercial crime insurance and terrorism coverage.
Chubb offers impressive coverage for businesses with international interests with a customizable business owner's policy, which combines general liability and commercial property insurance. It also offers a significant number of enhancements that can be added to create coverage for exactly what your business needs. In particular, Chubb offers property enhancements, earthquake coverage (in certain states), equipment breakdown and crime coverage.
A version of this article was first published on Fundera, a subsidiary of NerdWallet.