Cash App Business Account: Pros, Cons, Alternatives
Cash App business accounts offer instant deposits and flat pricing, but aren't available for high-risk merchants.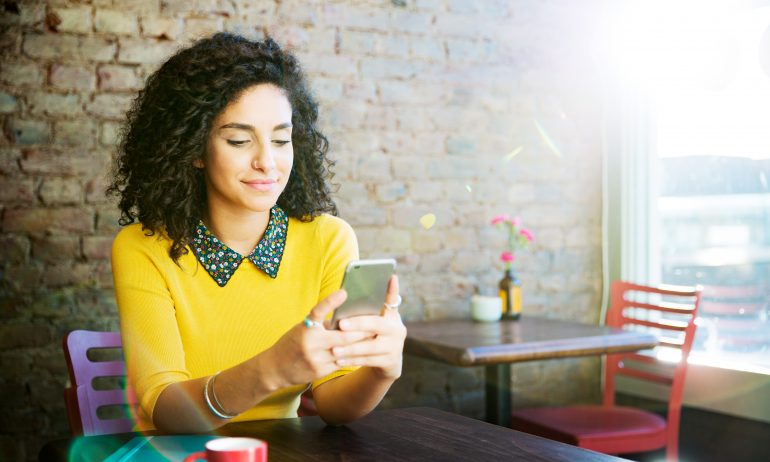 Many or all of the products featured here are from our partners who compensate us. This influences which products we write about and where and how the product appears on a page. However, this does not influence our evaluations. Our opinions are our own. Here is a list of our partners and here's how we make money.
A Cash App business account, which the company refers to as Cash for Business, lets customers pay businesses by credit card, debit card and money transfer on the peer-to-peer payment platform. It offers small businesses instant deposits and transparent transaction fees. But it can charge additional fees for faster payout, doesn't work with high-risk businesses and has requirements about how businesses provide receipts to customers.
How Cash App business accounts work
Cash App's business account allows you to accept payments using the peer-to-peer payment platform. Customers can pay you through Cash App with debit and credit cards, including Visa, Mastercard, Discover, American Express and some prepaid cards. Instant deposits are included with Cash for Business, so there are no additional fees to access your money right away.
Businesses can create a shareable URL called a $Cashtag that customers can use to make payments quickly. Each $Cashtag is unique, so customers know they're paying the right business every time. You can also create a unique QR code, and customers can look you up by email or phone number as well.
Cash App also provides business accounts with necessary tax documents, so it's easier to know how much to report annually.
Cash App is owned by Block Inc., formerly known as Square Inc.
Setting up a Cash App account for business is free, and the app will charge you only when customers pay through the app. Transaction rates are based on how a customer pays your business.
Cash App business accounts are liable for customer chargebacks, which can incur two separate fees: one for processing the chargeback and one for any mediation or investigation required by the app to determine if the chargeback is legitimate. Cash App has not disclosed the fee rates for these scenarios.
Cash for Business account holders can accept payments with no transaction limit, unlike with a personal account, which is subject to a $1,000 limit for transactions in a 30-day period. Also, unlike with limitations imposed by traditional payment processors, this feature means you won't get flagged for high-transaction rates and can avoid any disruptions such as payment delays or suspension of service.
Unlike competitors, instant deposit is included in Cash for Business. This means account holders can receive funds immediately to their businesses' linked debit cards instead of waiting for the standard one to three business days.
Cash for Business accounts with gross sales over $600 in a tax year will receive the appropriate tax documentation. If you have a Cash for Business account and use a Square point-of-sale system, the payment total will be aggregated and reported on each 1099-K form.
The Cash App business account comes with transaction fees, as is typical with peer-to-peer business accounts. You'll pay a fee of 2.75% per transaction, which is slightly higher than some competitors' rates. For example, Venmo charges 1.9% plus 10 cents per transaction for businesses, and Zelle leaves fees up to banks instead of charging businesses directly.
Cash App requires businesses to provide a receipt for transactions over $15. In addition, it requires businesses to give customers the option to sign (or decline to sign) for purchases over $25.
Cash App limits which businesses it allows to use the service. Among the types of enterprises prohibited from using the app are virtual pharmacies, telemarketing, betting or gambling services, adult entertainment, firearms sales and other high-risk industries.
As with traditional payment processors, Cash App watches the activities of businesses to identify potentially high-risk behavior. For example, if your business experiences a high volume of chargebacks, there's a chance it'll be flagged and could face higher processing fees, delayed payments or possible suspension of services.
Zelle offers free fund transfers, and small businesses can use the app for payments if their business bank accounts support the integration. Users can send and receive money without paying fees, and funds are usually available within minutes. But payments are limited to the U.S., and you'll have to calculate your taxable income.
Venmo's business accounts let customers transfer funds or use credit cards to pay. The app charges each business transaction a fee of 1.9% plus 10 cents, but customers have the standard Venmo fees waived when using the app to pay businesses, which means it's free for them to send you money. In addition, people can search for your account by business name or use a custom QR code to take them directly to your payment page.
PayPal lets customers choose between transferring funds, paying with a credit card and using "buy now, pay later" and offers in-person point-of-sale options with the Zettle card reader. Payout timing can take longer than some competitors, but the app offers recurring payments and free invoicing to communicate with customers easily. Transaction rates vary by payment method:
2.29% plus 9 cents for in-person and QR code transactions.

3.49% plus 9 cents for manual-entry card transactions.

2.99% plus 49 cents for invoicing (payment made with card).

3.49% plus 49 cents for invoicing (payment made with PayPal).
Best Payment Processing Companies
Product

Payment processing fees

Monthly fee

Learn more

Helcim

0.40% + 8¢

 

plus interchange, in-person; 0.50% + 25¢ plus interchange, online.

$0

 

Square

2.6% + 10¢

 

in-person; 2.9% + 30¢ online.

$0

 

Starts at $0/month for unlimited devices and locations.

Stripe Payments

2.7% + 5¢

 

in-person; 2.9% + 30¢ online.

$0