Chargeback Fraud: What Small Businesses Need to Know
Successfully disputing chargebacks is difficult, but possible. You can also take steps to reduce chargebacks in the future.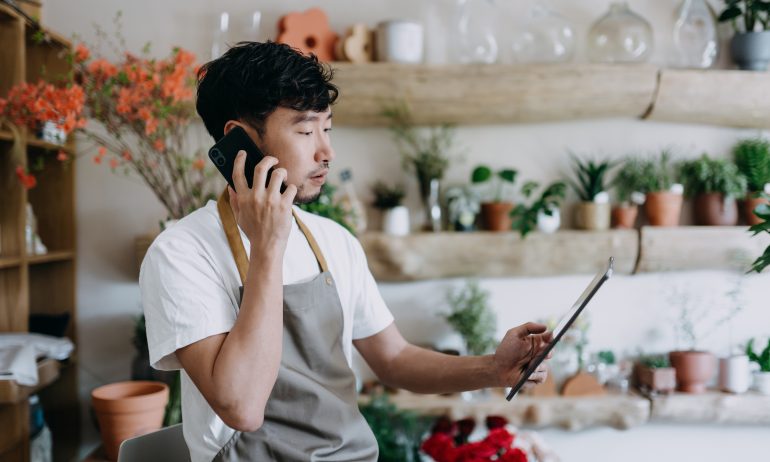 Many or all of the products featured here are from our partners who compensate us. This influences which products we write about and where and how the product appears on a page. However, this does not influence our evaluations. Our opinions are our own. Here is a list of our partners and here's how we make money.
Chargeback fraud occurs when a customer disputes a credit card charge with their bank without following proper procedures or by giving reasons that are false. A chargeback is a process by which a customer requests reimbursement for a disputed credit card transaction that meets certain criteria under federal law; the merchant who received payment from the disputed transaction loses the money from the transaction and also has to pay a chargeback fee, typically $20 or more. When consumers request chargebacks for false reasons or accidentally, the impact on small businesses can add up quickly.
But small businesses can fight suspected chargeback fraud, and there are a few practices you can put into place to try to avoid chargebacks that result from simple confusion.
While illegitimate chargebacks are colloquially referred to as chargeback fraud, they often don't quite fit the legal definition of fraud because it's difficult to prove intent, and in some cases, the dispute might be accidental. In this article, chargeback fraud is referring broadly to all types of chargebacks that aren't legitimate or don't follow proper procedures.
How chargeback fraud happens
Chargebacks are a way for people to refute unauthorized transactions through their banks rather than directly with a merchant. Under federal law, there are three valid types of credit card disputes:
Unauthorized use, when someone charges a person's credit card without their permission.

Billing errors, when a merchant incorrectly charges a consumer or charges them for a product they didn't receive.

Right to withhold payment, when a customer has attempted to address a complaint with the merchant but hasn't been able to resolve the issue.
But people sometimes use these protections to circumvent merchant refund policies and get their money back for illegitimate reasons. In these cases, merchants can file a counter-dispute. Reasons that consumers commonly give for chargebacks include not receiving an item, a transaction being unauthorized or a service continuing to charge them despite their attempts to cancel. But a buyer's actual reason might differ: Maybe they want to keep the item without paying for it, they regret making a purchase, they waited too late to return the item or they honestly forgot they made the purchase.
How it can affect small businesses
Regardless of which type of fraud occurs, when people bypass merchants to request an illegitimate chargeback, it affects small businesses in many ways.
The most obvious loss is the potential profit from the product or service. With a chargeback, the customer is essentially refunded the cost of the product, which means a merchant is out an item without being paid for it.
Merchants often have to pay chargeback fees as well. When a bank processes a chargeback, they often charge the merchant a fee to penalize them for what the bank views as an illegitimate transaction. Fees can start out around $20 but can grow if a small business frequently experiences chargebacks. Small businesses are also paying the transaction fee for processing the payment, which is more money out of their cash box.
A high frequency of chargebacks can lead a merchant to be labeled as a high-risk business. Small businesses that are classified as high-risk often pay higher per-transaction fees and might be canceled by their current payment processor. This can lead to a bigger cut in profit and complicate payment processing options.
What small businesses can do
Successfully disputing chargebacks is difficult, but possible. A 2021 survey of more than 400 merchants from Chargebacks911, a company that helps businesses reduce their chargebacks, found that while businesses respond to around 43% of chargebacks, an average of only 12% were recovered successfully. To improve your odds of success, try this:
Chargeback responses have deadlines, and you'll be out of options if you wait too long to respond. Gather your information and respond to the chargeback in a timely manner. But not so quickly that you overlook information. Give yourself time to be thorough.
Try to identify the issue and learn what is going on beyond what the card issuer or bank tells you in the chargeback notification. Keep the conversation friendly, and report the conversation in your documentation to the card issuer or bank to inform them of any relevant information the customer explained to you to support your case.
Merchants are able to write a rebuttal letter for a chargeback. If you have time, craft a letter that clearly states your evidence for why the chargeback is fraudulent and why the charge is legitimate. Keep a professional voice and provide evidence of your argument, including pictures and screenshots.
How to avoid chargeback fraud
Small businesses can take steps to decrease their odds of experiencing illegitimate chargebacks, including:
Ensure the charge on a statement matches your business name
Some people will report a charge as unauthorized if they do not recognize the business name on their financial statement. You can avoid this by ensuring that your business name appears correctly on transactions. If you need to update this information, contact your payment processor. If you can't update it and it's not identical to your business name, notify the customer within the email confirmation so they know what to expect.
Using tools and services that track shipments and show when a product is delivered gives you more leverage to dispute a chargeback when a customer asserts that a product was not delivered.
Make it easy to return items
By relaxing your window for returns, you make it simpler to return items for a refund. Customers might be more inclined to work with you if they know they can still return an item instead of calling their credit card issuer after a short window has passed. Making contact methods easy to locate and responding to upset customers might help the process as well.
Best Payment Processing Companies
Product

Payment processing fees

Monthly fee

Learn more

Helcim

0.40% + 8¢

 

plus interchange, in-person; 0.50% + 25¢ plus interchange, online.

$0

 

Square

2.6% + 10¢

 

in-person; 2.9% + 30¢ online.

$0

 

Starts at $0/month for unlimited devices and locations.

Stripe Payments

2.7% + 5¢

 

in-person; 2.9% + 30¢ online.

$0