DUNS Number: What It Is and How to Get One
Business owners can get a DUNS number for free through the business credit bureau Dun & Bradstreet.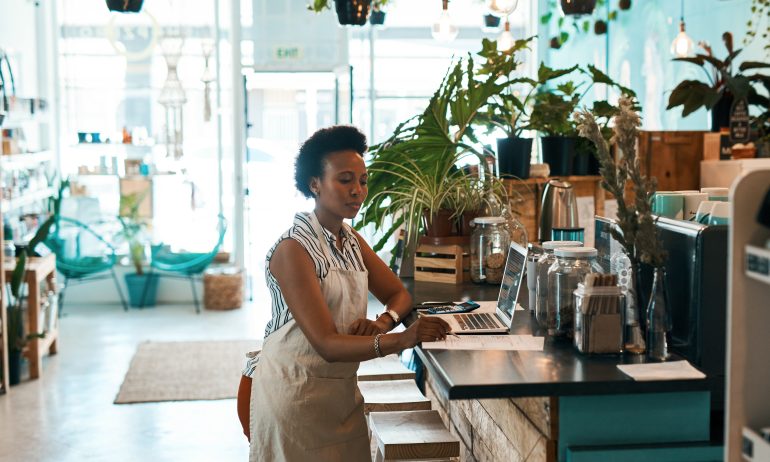 Many or all of the products featured here are from our partners who compensate us. This influences which products we write about and where and how the product appears on a page. However, this does not influence our evaluations. Our opinions are our own. Here is a list of our partners and here's how we make money.

Bluevine
Bluevine Business Checking
A DUNS number can help your company establish a business credit score and negotiate better payment terms with suppliers. Formally referred to as a Data Universal Numbering System number, a DUNS number is also required to apply for certain government contracts, as well as some grants and loans.
Here's what to know about the DUNS number, including why and how to get one. 
A DUNS number is a unique nine-digit identifier assigned by Dun & Bradstreet, one of the three major business credit bureaus. Think of it as essentially a Social Security number for your business. But unlike a Social Security number, which is issued solely to citizens of the U.S., DUNS numbers are issued to and used by companies worldwide.
Your DUNS number is linked to your Dun & Bradstreet business credit profile and is used by creditors, vendors and suppliers to check your business credit scores and assess your company's financial health.
All businesses — regardless of age, size or business structure — can apply for a DUNS number. And there is little downside in doing so.
Applying for a DUNS number is free and helps establish and build your business credit, which is publicly available to potential lenders, business partners and investors. A strong business credit score can lead to better terms on small business loans, insurance and trade credit agreements.
Businesses that intend to bid on certain government contracts should apply for a DUNS number well in advance. Many state and local governments require a DUNS number to receive state funding, whether through contract, grant or loan. It can take up to 30 days to get your DUNS number, so apply early to avoid the stress and expense of expedited processing (more on that below).  
DUNS numbers were previously required to apply for federal contracts or grants but were phased out in April 2022 in favor of a Unique Entity Identifier, or UEI, issued through the U.S. General Services Administration's System for Award Management, or SAM.gov.
You can apply for a DUNS number for free through Dun & Bradstreet's website. Depending on your business type, you'll need to provide some or all of the following information:
Your business's legal name, phone number and address. Businesses with multiple locations should apply for a separate DUNS number for each location.

Name of the business owner, president or CEO.

Primary industry and the total number of employees (full- and part-time).
It can take up to 30 business days to get your DUNS number, though you can pay $229 for expedited processing to get your number within eight business days. With either option, your DUNS number will be emailed to you once issued. 
Your business can be assigned a DUNS number without requesting one if a supplier or financial institution requests information about your company. Use the DUNS lookup tool to see if your business has a credit file with Dun & Bradstreet.
DUNS number vs. EIN: What's the difference?
A DUNS number and an EIN are two distinct business identifiers used for different purposes. 
A DUNS number, on the other hand, is used by other businesses and potential creditors to assess your company's financial health. It is not used for any tax purposes and no business is legally required to have a DUNS number (though it may be required for certain jobs, grants or loans).
Frequently asked questions
How long does it take to get a DUNS number?
How much is a DUNS number?
Does a DUNS number expire?
What is Dun & Bradstreet?
Find a credit card tailored to your needs
Compare options
Compare rewards and benefits from our top business credit card picks.
Pick the right card for your business
Identify cards that best suit your needs and goals.
Apply directly
Apply for a credit card directly on the provider's website.