Equipment Leasing: What It Is, How It Works and Tax Implications
Equipment leasing can help you get the tools your business needs while managing short-term costs.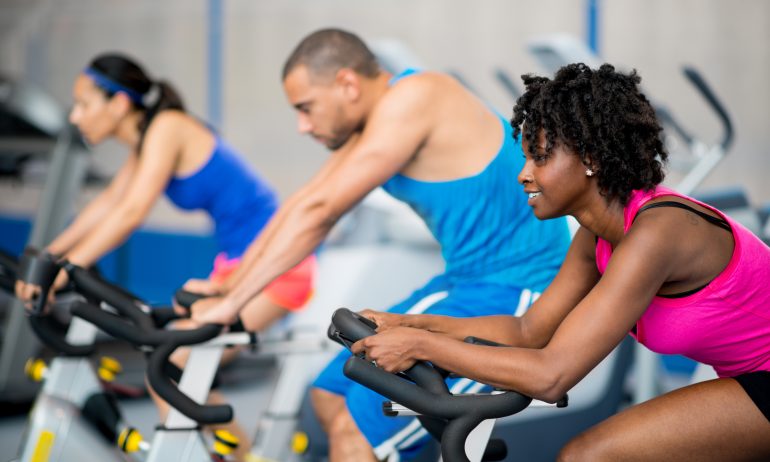 Many or all of the products featured here are from our partners who compensate us. This may influence which products we write about and where and how the product appears on a page. However, this does not influence our evaluations. Our opinions are our own. Here is a list of our partners and here's how we make money.
Equipment leasing is a type of financing that lets you use a piece of heavy equipment for a set period of time. It can be a good choice if your business only needs a piece of equipment temporarily or if the tool will become less useful as it ages.
But if you're going to need to use a piece of equipment regularly for a long time, you may want to consider getting equipment financing and buying it outright.
What is equipment leasing?
With equipment leasing, you rent the equipment you need from an equipment financing company or another lender or vendor. When the lease is over, you return the equipment.
In some cases, you may have the option to buy the equipment at current market value or another agreed-upon price when your lease ends.
with Fundera by NerdWallet
How equipment leasing works
The specific terms and costs associated with a lease will depend on your lender, the equipment you're leasing, the length of your contract and more. But in general, here's what you can expect.
Down payment: There is usually no down payment on a lease.
Lease payments: Payments may start low and then increase later in the lease term.
Collateral: You don't need to provide your own collateral because the leased equipment fulfills that function. If you fall behind on payments, the lessor can just repossess the equipment.
The end of a lease: At the end of the lease, you can return the equipment or, if the lender allows, renew the lease or buy the equipment. If you want to end a lease sooner than you agreed to in your contract, you may owe a penalty.
A master lease lets you lease additional pieces of equipment from your lessor without negotiating new contracts for each one. A master lease can be a prudent choice for businesses planning for near-term growth.
Can you write off equipment lease expenses?
You can deduct equipment lease payments on your taxes as rent — as long as you actually have a lease, not a conditional sales contract.
The IRS doesn't spell out specific definitions of "lease" or "conditional sales contract." However, it says conditional sales contracts tend to contain provisions like:
After you've paid a certain amount, you'll get the title to the equipment.

Your agreement says you have the option to buy the property for a nominal price, like $1.

The lessor counts some or all of your lease payments toward an equity interest in the equipment.
Whether you can claim a depreciation deduction depends on what kind of agreement you have. If you have a lease, then the lender continues to own the equipment, so it gets claim tax deductions associated with depreciation. But if you have a conditional sales contract, you can take depreciation deductions.
Equipment leasing vs. equipment financing
Equipment financing is a means of buying equipment (not just renting it) using a specific type of business loan. The equipment serves as collateral for the loan, and if you default, the lender can seize it. Once your loan is paid off, you own the equipment free and clear.
When you lease a piece of equipment, ownership remains with the lender, and you lose access to the equipment when the lease term ends. In some cases, you may have the option to extend the lease or buy the equipment.
According to the Equipment Leasing and Finance Association, leasing is probably the better choice if:
You plan to use the piece of equipment for 36 months or less.

You don't have cash on hand to make a down payment.

You want to keep monthly payments as low as possible.
On the other hand, buying might be the better choice if you plan to use a piece of equipment for more than three years and your business has the financial security to make a down payment.
» Learn how to finance the equipment your business needs:
How to find equipment leasing
Many companies that offer equipment financing also offer equipment leasing programs. If you work with a business lender already, you can start by asking if it offers equipment leasing.
If you want to lease several pieces of equipment under the same contract: Bank of the West's fixed-rate, fixed-term leases offer the option to pay monthly or quarterly and give lessees the chance to buy equipment when the lease ends. The bank also offers a lease line of credit that enables you to lease more than one piece of equipment using the same lease terms.
If you want the option to end your lease early: EagleBank allows lessees to end leases early without penalty or add equipment to leases at any time. EagleBank works in a wide variety of industries, from medicine to energy to publishing.
If you want the option to lease pre-owned equipment: National Funding offers leasing of new and pre-owned equipment; opting for the latter may help you get lower prices. National Funding also works with borrowers who might not otherwise qualify for equipment financing loans, focusing on those in the restaurant industry, medicine, farming, construction and office work. Read NerdWallet's review of National Funding.