How Does Financing a Business Work?
Taking out a business loan, raising money from supporters or investing your own money are options for financing your business.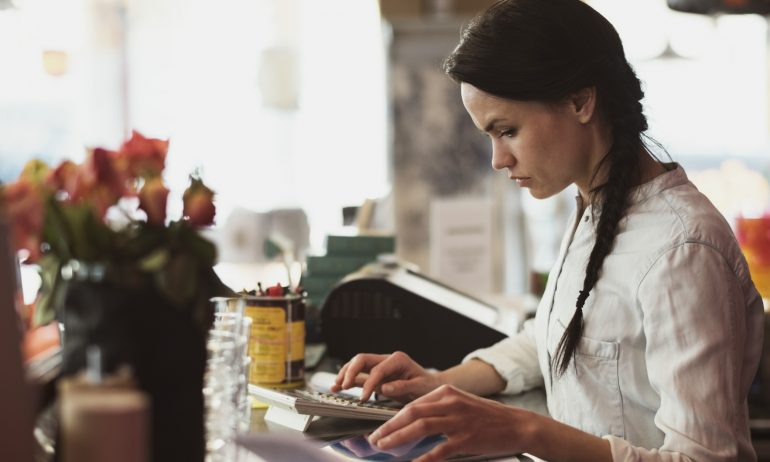 Many or all of the products featured here are from our partners who compensate us. This influences which products we write about and where and how the product appears on a page. However, this does not influence our evaluations. Our opinions are our own. Here is a list of our partners and here's how we make money.
Business financing is money that helps you start, run or grow your business. You can get small-business financing by taking out a business loan or another kind of debt, like a business line of credit. You can also raise money from supporters or invest your own money.
With debt-based financing, you'll have to pay back the funds you borrow over time. With zero-debt financing, you'll have to give investors something else in exchange for their support, like equity in your company.
Here's how financing a business works and how to decide which options are best for you.
How financing your business with debt works
When you finance a business with debt, you borrow money and pay it back over time, plus interest. Debt-based financing options include business loans, business lines of credit and business credit cards.
With a business term loan, you receive a lump sum of cash from your lender. You'll then pay the lender back with interest on a fixed schedule.
Business term loans are best-suited for entrepreneurs who need capital up front for a specific purpose, like a business expansion. Some loans, like commercial real estate loans or equipment financing, are designed to help businesses make specific purchases.
with Fundera by NerdWallet
Business credit cards and lines of credit
With business lines of credit and business credit cards, your lender gives you access to a certain amount of credit but doesn't deposit it in your account all at once. Instead, you can tap into the financing as you need it, up to the limit. You pay back what you borrow on a fixed schedule with interest, like with a term loan.
Business credit options are best for helping entrepreneurs bridge gaps in their cash flow, like during a slow season.
How zero-debt business financing works
If you want to finance your business without taking on debt, you'll need investors who are willing to take a risk on funding your business idea — and you'll usually have to give those investors something in exchange.
Equity financing. Investors receive ownership interests in your business in exchange for the financing they give you. Angel investment and venture capital are both types of equity financing.

Crowdfunding. The public can help fund your business in exchange for a financial benefit, like equity shares or debt notes. You can also issue crowdfunding rewards with intrinsic but little financial value, like access to an exclusive event.

Friends and family. People you know invest in your business. Whether or not you repay them, and on what schedule, is up to you and the investor.
Lots of entrepreneurs also invest their own money in their business. Self-funding — rolling your retirement savings into your business with a ROBS, taping your home equity or turning to other personal assets — can help keep you out of debt while retaining full control of your business. Make sure your personal finances are secure before dipping into your own savings, though.
How should you finance your business?
How you should finance your business depends on what you want to accomplish with that funding, as well as what you can qualify for. You may have a tough time getting a business loan before you've been in operation for at least a year, for instance.
Here's how to figure out what business financing options might be best for you.
| | | What you'll typically need to qualify |
| --- | --- | --- |
| | | At least one year in business and good credit. You may have to provide collateral or sign a personal guarantee. |
| | Businesses seeking to cover small gaps in cash flow. | |
| | Established businesses seeking to cover gaps in cash flow. | At least 6 months in business and fair to good credit. |
| | Business owners who are personally financially secure. | No qualification process. |
| | Business owners who have a circle of peers and family members who have enough resources to make an investment. | |
| | Businesses with a large public profile. | Significant popularity or public support. |
| | Startups or established businesses planning to expand. | A relationship with venture capital funds or other investment funds. |