How Does Workers' Compensation Work?
Employers, employees and insurance companies all play a role in the workers' compensation claims process.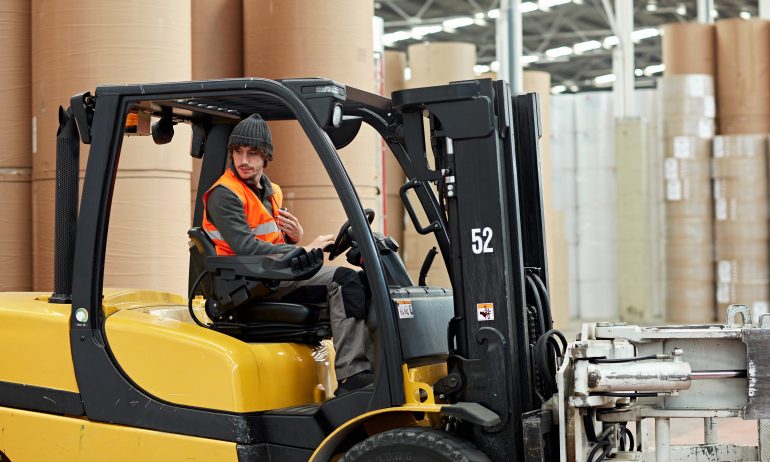 Many or all of the products featured here are from our partners who compensate us. This influences which products we write about and where and how the product appears on a page. However, this does not influence our evaluations. Our opinions are our own. Here is a list of our partners and here's how we make money.
If your employees are injured on the job, workers' compensation insurance can cover their medical bills and some of their salary during recovery. It also can shield you as an employer from liability.
Here's the process employers can typically expect when using their workers' compensation insurance.
First, make sure you have coverage that complies with your state's workers' comp requirements. To keep your claims on track, communicate with your state workers' comp office and your insurance company throughout the process.
1. An eligible injury at work happens
In general, workers' comp benefits apply to employees who are injured while performing their jobs. Injuries that happen at the workplace but not on the clock — for instance, if a lifeguard decides to go swimming after a shift — aren't covered.
Not all injuries that occur on the job are covered, either. Exceptions in many states include:
Injuries caused by an employee's drug or alcohol use.

Injuries that result from willful misconduct, negligence or refusal to use a safety device.

Intentionally self-inflicted injuries.
Workers' comp can also cover medical care for occupational diseases, which are illnesses that arise due to prolonged exposure to hazardous materials or other workplace conditions.
2. The employee seeks medical care
The employee should seek medical care when needed. Most health care providers will ask a patient if an injury was work-related, because they'll need to send the bill either to the employer or the workers' comp insurance provider if it was. The patient may need to pay a bill out of pocket, then be reimbursed later.
Health care facilities can provide documentation to the workers' comp insurance carrier directly. But it's a good idea for the employee to keep copies of records from doctor's visits too.
3. The employee reports the injury and the employer files a claim
The workers' comp claims process starts with an employee reporting an on-the-job injury. Most employers ask employees to report injuries as soon as possible.
If the employee doesn't report the injury quickly, they may lose out on workers' comp benefits. In California, for instance, if an employee waits longer than 30 days to tell you about an injury and the delay prevents you from investigating the injury, then the employee could lose their right to receive workers' comp benefits.
After an employee reports an injury, the company needs to provide them with a claims form. This form asks for information like when and where the injury happened and what part of the body was affected.
Once you have this information from the injured employee, you must file a claim with your workers' compensation insurance provider within a certain period of time. You may also need to report the injury to your state department of workers' compensation.
4. The insurer investigates the claim
Once a claim has been filed, the insurance company will investigate it, then decide whether to approve or deny it. This process may include interviews with the employer and employee and reviews of any relevant documents.
If a claim was denied and the employee wants to appeal that decision, they should file an appeal with their state workers' compensation agency. The case will be reviewed by the agency or by a judge.
5. Workers' comp benefits are paid
If the claim is approved, the injured employee can begin receiving payment to cover medical bills and lost wages.
Workers' compensation insurance can pay out to cover several different things:
The injured employee's medical bills. The health care provider should send bills directly to the workers' comp insurance provider, which will pay them.

A disability benefit. This money covers part of the employee's lost wages and is paid to the employee directly.

A rehabilitation benefit. This helps workers recover from injuries over time.

Death benefits. If a worker is killed on the job, workers' comp will cover funeral expenses and pay an ongoing benefit to their family.
In most states, workers' comp will pay around two-thirds of an injured worker's weekly wages, subject to a minimum and maximum dollar amount. This benefit usually lasts for the duration of the disability, though some states limit the total amount.
If a worker is partially disabled, workers' comp will cover part of the difference between the wage earned during their recovery and the wage they would've earned if the injury hadn't happened.
What happens after a workers' comp claim
Switching insurers won't erase a previous claim from your history. But shopping around and getting quotes from multiple insurance companies may help you save money over time and find the best workers' comp insurance for your business.
The best way to keep workers' comp costs low is to maintain a safe workplace and prevent injuries. Your insurer may offer risk management resources to help with this.
What's the best fit for your business?
Answer a few questions and we'll match you with an insurance partner who can help you secure quotes.