How Long Does It Take to Get an SBA Loan?
Preparing your financial documents and business plan ahead of time can help the SBA loan process move more quickly.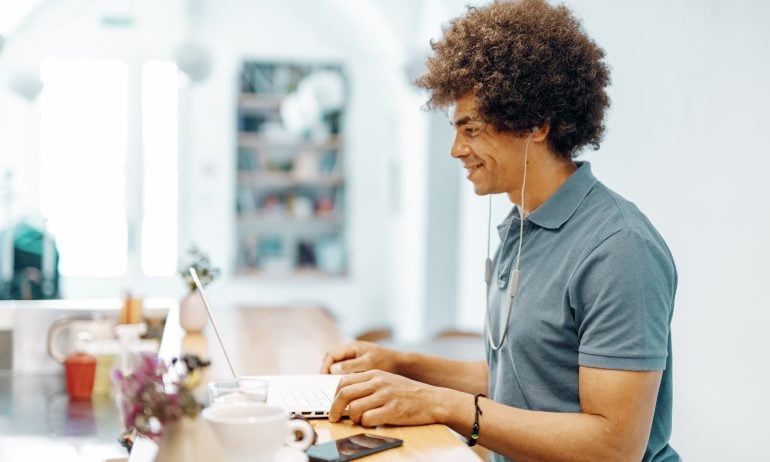 Many or all of the products featured here are from our partners who compensate us. This influences which products we write about and where and how the product appears on a page. However, this does not influence our evaluations. Our opinions are our own. Here is a list of our partners and here's how we make money.
SBA loan processing takes approximately two to three months from start to finish, and sometimes longer. The effort of preparing a business plan, gathering your documentation and applying for the loan can take weeks by itself, as can underwriting the loan once it's in the lender's hands.
Since the U.S. Small Business Administration guarantees up to 85% of an SBA loan — meaning it repays the lender if the small-business owner defaults on their payments — the application and underwriting process can be more time-consuming than for other types of financing. The timeline also depends on the type of SBA loan and lender.
While the process usually takes 60-90 days, this is an estimate. It may take more or less time depending on the type of loan, the lender, how prepared the business owner is and whether the lender needs approval from the SBA before moving forward.
The small-business owner prepares their loan application (can take up to 30 days, but varies from person to person). People applying for an SBA 7(a) loan, for example, fill out an application that asks for their personal information and includes several questions about their citizenship status, any criminal history, their business and how they plan to use the loan. They must also provide a statement of personal history, a personal financial statement, business financial statements, business ownership and licensing documents, loan application history, income tax returns, a resume and a copy of the business lease.

The lender reviews the application (takes 10-14 days or more, and includes the underwriting process in the next step). This review involves checking the small-business owner's credit score and their business plan to determine how likely they are to repay the loan, plus interest. If your lender isn't in the SBA's Preferred Lenders Program, the SBA must approve the loan before the lender underwrites it. This situation will likely result in a longer loan approval process.

The lender underwrites the loan. At this point, the lender may collect appraisals for any collateral offered up in case of default. If the business is already established, the lender will also analyze environmental reports, balance sheets, income statements and financial projections. This analysis helps the lender establish how much money the applicant is qualified to borrow and at what rate they'll have to pay it back.

Loan agreement documents are drawn up (takes around 10-21 days). Most importantly, this task includes a formal commitment letter detailing the loan amount, terms and conditions, any collateral involved, repayment terms and interest rate.

The loan is closed (generally takes seven to 14 days, though some banks warn it could take up to 90 days). During this period, the lender should be in touch with the small-business owner and give them a heads-up if there are any issues.
with Fundera by NerdWallet
Factors that affect SBA loan processing time
Banks that are part of the SBA's Preferred Lenders Program will usually process loan applications more quickly than a lender that's not in the program. PLP lenders have the authority to determine an applicant's eligibility themselves — rather than wait for the SBA to do so — which helps streamline the process and move it along more quickly.
The SBA responds to Express loans within 36 hours. If you're working with a bank that isn't a preferred lender, this turnaround time can speed things up, since the SBA takes five to 10 business days to process SBA 7(a) loans. However, the Express option won't necessarily affect how long the lender takes to review and approve the application. Regardless of your lender, Express loans are typically for small amounts, and less of the loan is guaranteed (50% vs. up to 85% for 7(a) loans). These factors make the Express loan application process simpler than others.