How to Start a Transportation Business: The Ultimate Guide
Learn how to get licensed, obtain funding and more.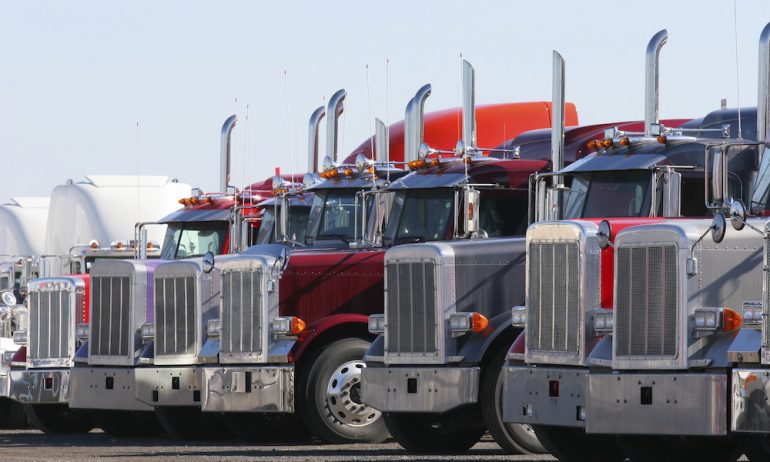 Many or all of the products featured here are from our partners who compensate us. This influences which products we write about and where and how the product appears on a page. However, this does not influence our evaluations. Our opinions are our own. Here is a list of our partners and here's how we make money.
The transportation business touches far more of our lives than we notice. When you think of transportation businesses, you might think specifically about taxi companies or car rentals, but there are so many other options that you might not be considering. Any time you've rented a car, bike, or limousine you've interacted with a transportation business. There are also other businesses like shipping, transportation services for seniors, taxi services, and more.
If you're wondering how to start a transportation business, first consider all of the possibilities. Our guide to starting a transportation business can help you define what a transportation business is and will go over everything you need to start a transportation business of your own. It takes a lot of planning, but you can successfully start a business if you're ready to dedicate time to it.
Smart money moves for your business
Grow your small business with tailored insights, recommendations, and expert content.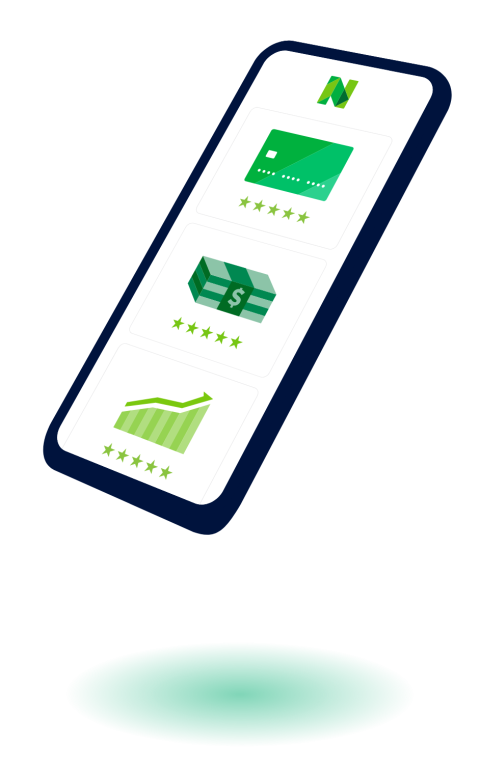 How to start a transportation business in 8 steps
A transportation business is basically any business that has a hand in transporting people or goods. It can also have to do with providing transportation for other business owners who need help linking their product to their actual business.
These possibilities lead right into step one of how to start a transportation business: choosing the type of transportation business you want to start.
1. Choose the type of transportation business to start
As we mentioned above there are so many kinds of transportation businesses out there for you to choose from to start. You might consider what vehicles you already have at your disposal or what the market you plan to operate in is currently lacking.
Your options for transportation businesses to start include, but are not limited to:
Moving van rental or moving company.
These are the basic types, but there are also emerging markets for things like scooter rentals, along with more traditional ones like school bus companies. You might already have an idea of which type of transportation business you want to start.
If not, though, a key part in your journey to starting a transportation business will be doing some research into which transportation type is most in-demand in your area. You can do this research by conducting a market survey, examining possible competition, or checking in with locals in the area you want to start your transportation business in. This will come in handy when it's time to write up a business plan for your company.
2. Choose a name and entity for your transportation business
The entity you choose might influence your business name, so you might want to choose the entity first. For a transportation business, some entities might make more sense than others. A limited liability company or a limited liability partnership might be good due to the fact that it would shield the partners from personal liability.
Sole proprietorship: This is an unincorporated business that is owned by one person or owned by a married couple. This is the most common type of business entity in the United States, but it does leave you open to personal liability when it comes to debts and lawsuits, so it might not be best for a transportation business. If you choose to open your transportation business as a sole proprietorship, then the business will have your name as the business name, unless you file a DBA, or "doing business as."

Limited liability partnership: This partnership is an entity that protects the partners involved from personal liability and the debts and obligations of the business. They're also shielded from the actions of other partners in the business. Limited liability partnerships differ from a general partnership where the partners manage the business equally and take on those liabilities and obligations equally as well.

Limited liability company: On the other hand, an LLC is a business entity that means owners aren't personally liable for the business's debts or obligations. They are a bit more flexible than the LLP option and the LLC can choose to be taxed as a corporation or not.
Once you choose your business entity, you also need to choose a business name when starting a transportation business. If you decide to start your business as a sole proprietorship you may need to get a DBA. This is a name your business uses when it operates under a name other than your own, or the name that the business is legally registered as.
In most states, you can look up businesses that are already in existence there, and see if the name you want for your business is available for you to use. Usually, the Secretary of State's office will have a registry you can search. You can also check the U.S. Patent and Trademark Office. You'll want to see if the domain name for your desired business name is also available before finalizing your name.
with Fundera by NerdWallet
This step involves some of the heaviest legwork and the most research, but it's how you'll get a very clear vision of your new business. There's a lot that goes into writing a business plan, but it will be well worth it once you've finished. A lot of the puzzle pieces surrounding how to start a transportation business will come together in this stage. The research you do for your business plan will help you prepare your transportation business for success, plus you can use it later on when you approach banks or investors about possible loans or investments into the business.
You can either come up with your business plan on your own or you can use a business plan template. No matter what you use to make your business plan, make sure it includes:
An overview of the business.

Financial plan and projections.
Remember what we said about research? If you're starting a transportation business, you need to make sure that there's actually a demand for it before you start operations. If there's no demand your business will not make it very long.
This research into demand is part of strong market analysis, along with research into what other businesses in the area are doing similar work and providing similar services. Through market analysis, you can identify pain points with competitors or gaps in the market, jumpstarting your success.
4. Register your transportation business and get an EIN
Now that you have the name chosen for your business, you have to register the business with that name so that it's reserved. This is also when you'll trademark the name if you need to, which can be done with the United States Patent and Trademark Office.
To register your transportation business, you'll likely have to visit the website for the Secretary of State's office in the state you plan to operate your business from. That site should lead you to the business bureau or the business agency in your state, where you'll find information on the specific paperwork you'll need to submit to them. While some states allow businesses to register online, not all do, so be sure to check whether your state requires you file paper documents with them.
Some of the documents you're required to file may vary depending on the business entity you chose. Typically, you'll need to submit a form for your business entity, pay a fee, and — in some cases — publish a notice in the local paper. You may also have to file paperwork with the town or county you wish to operate out of as well.
You'll use your newly registered business name to apply for an employer identification number or EIN. This is one of the easier processes you'll have to go through when starting a transportation business. There are many benefits to getting an EIN, like making it easier to file taxes, identity theft prevention and it can help you establish your business credit.
Applying online for an EIN is quick and simple. Usually, within a few minutes, you can get your EIN right from the IRS free of charge and then use that EIN to register to pay your federal and state taxes.
5. Get licenses and permits
When starting a transportation business, there are bound to be more business licenses and permits required than if you were opening something like a boutique or a coffee shop. When you open a transportation business you're taking on responsibility for people or for the items you're transporting and the regulations around that can be more in-depth than they are for other things.
The SBA has a list of the issuing agencies for certain businesses that transport things via plane, ocean and more. For state licenses and permits, you have to check with your specific state and municipality. The registration requirements are highly dependent on the county your business will be operating in and its activities, according to the SBA.
For example, if you'll be driving tractor trailers or other large vehicles, you'll need a commercial driver's license, as will any drivers you employee who will drive such vehicles, along with a commercial vehicle registration. These must be obtained through your home state. But there might be unforeseen registrations. The Department of Revenue in Kansas, for instance, has their own resource page for trucking companies, where they discuss requirements like a liquid-fuel carrier's license, the International Fuel Tax Agreement and trip permits.
You might want to consult a lawyer in your specific industry to make sure you're following all rules and regulations, that you're completing the proper registrations, and that you're getting the right licenses. They vary by state and by specific industry, so you want to be sure you've covered all your bases.
6. Open a business checking account and get a business credit card
A business checking account and a business credit card are the next step when it comes to how to start a transportation business. You want to have both of these things to help keep your business's cash and credit completely separate from your personal finances.
Getting a business credit card can also act as a form of funding early on if you're having a hard time getting a loan. Paying off your credit card on time — or early if you're able to — can help boost your business credit and make you a better candidate for a loan when the time comes. Sometimes they even come with perks that can help your business. For example, there are some business credit cards, known as fuel cards, that are especially useful for truckers.
Having a business checking account as well can help you keep your finances separate and help you establish your credit further. Keeping your business money in and out of one account, that isn't linked with your personal account, can be very helpful when it comes to things like filing taxes, applying for loans, or figuring out your monthly overhead, costs, and revenue.
The best checking account for your business will vary depending on your specific business needs and the type of transportation business you're starting. For example, the best banks for truckers, who need a lot of flexibility, won't necessarily be the best bank for a school bus operation that stays relatively local.
Some accounts, like the Chase business checking accounts, offer you a bonus when you sign up, and the ability to waive the monthly service fee. Other banks offer a high number of transactions per month if your business has a high volume of transactions or offer integrations with accounting software. Choosing the right one comes down to what your business needs and what type and how many transactions you're processing.
7. Get any funding you need
Starting a transportation business isn't a cheap venture. You'll likely need to be investing in equipment, aka vehicles, for the business which can cost a lot up front, even if you decide to rent. These costs are inevitable and you'll have to spend some money to start making money.
So you'll probably be needing some financing as well. There are plenty of financing options luckily. As a small business that's new, you might have a hard time finding lenders but that doesn't mean you shouldn't try.
There are grants, loans, funding and more available as startup funding to new business owners. You might even decide that your new business credit card can help you get started depending on your credit limit. Your other options for startup business loans include SBA microloans, small-business grants, family and friends, personal loans and crowdfunding.
8. Hire any employees you need
You're probably going to need employees if you're planning on transporting anything on any sort of scale other than small one-time trips that you can handle yourself. If so, you'll have to find those employees and make sure they're the right fit for your new business.
Some signs that it's the right time to hire your first employee include having to turn down work because you can't do it all on your own, never being able to take a break, and needing someone with skills that you don't already have.
Once you know you definitely need to hire an employee, make sure you've got an EIN and your taxes are in order. Then you can move on to the part of hiring your first employee that involves writing the job description and interviewing and hiring candidates.
You should make sure your candidates have the training and the licenses they need to work for your business. You might also want to check their references to make sure they're reliable and good employees and will be a valuable addition to your new business.
Don't rush into hiring. If you don't need any employees, don't hire just because you think your business should be more than one person. You'll be able to tell when the time is right and should take some time to vet candidates and make sure they have the correct skills before offering them a position.
Keep in mind that when you hire someone, you'll also have to provide benefits, deal with payroll taxes, adjust your budget to reflect salaries and more.