Lead Generation Strategies for Small Businesses and Startups
One size doesn't fit all, so if one tactic doesn't succeed for your business, don't be afraid to try something else.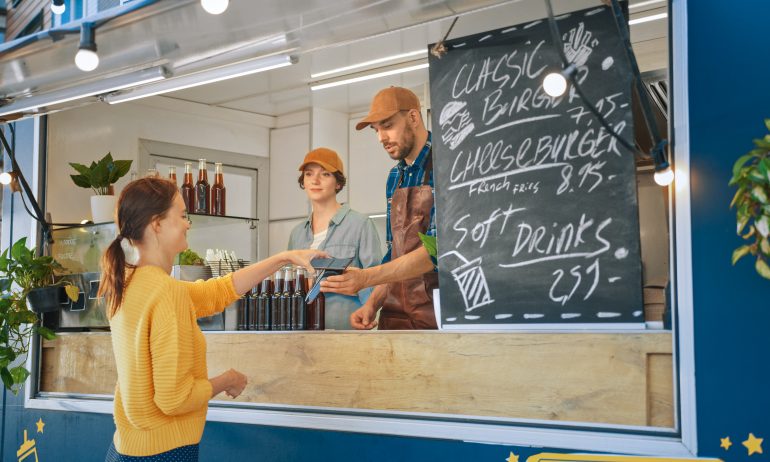 Many or all of the products featured here are from our partners who compensate us. This influences which products we write about and where and how the product appears on a page. However, this does not influence our evaluations. Our opinions are our own. Here is a list of our partners and here's how we make money.
Whether you're a startup or established B2B company, creating and consistently adjusting your lead generation strategy is essential to the growth of your business. Lead generation helps to drive interest in your products and services, attract new customers and establish brand awareness.
What is a lead generation strategy?
A lead generation strategy is any tactic or action that's used to attract customers to your business in the hopes of having them interact with your company in some way.
For example, your lead generation strategy might be advertising on a social media platform, like Instagram, and prompting users to provide their email to learn more about your business. Through this, you're gaining leads from every person that submits their email. You then have further opportunities to contact or retarget these individuals to encourage them to buy from or work with your business — the ultimate goal of lead generation strategies.
Best lead generation strategies
Finding the right lead generation strategies for your business can take time — not only are there many to choose from, but the ones that work for other businesses might not work for yours. You'll want to think about your industry, business size, what your business does and what you hope to accomplish with these tactics.
As with many facets of small-business marketing, finding the best way to generate leads for your business will likely involve some trial and error.
1. Create an incentive-based referral system
Word-of-mouth advertising is as important as ever, and the ways in which people spread the word about their favorite businesses have changed drastically with technology. Customer referral programs have become even more useful to generate leads, since they're now easier to quantify and track.
If you sell a product or service online, you can develop customized referral codes for individual clients and prospects: A new client gets a discount for their first purchase, and your loyal client gets a referral discount, too. Customers can email, text or share their referral code via social media channels, thus increasing your chances of referrals.
2. Broadcast advertising to your niche audience
Podcasts are wildly popular and content creators need advertisers, which means you can turn listeners into leads. Since podcasts typically focus on specific themes, and listeners choose which ones to stream, you already have a good idea of what this audience will find interesting and relevant to their lives.
As such, you can identify the podcasts that best speak to your target audience and run ads to drive customers to your business website or store. You can also combine this with our first tactic and offer the podcast listeners a referral code with a discount off their first purchase.
3. Take a new approach to direct mail
Although it may seem like an outdated tactic, implementing a new spin on direct mail campaigns can be an unusually successful lead generation strategy.
Instead of offering an unsolicited coupon that's mailed "to the current resident," you can:
Mail out compelling flyers with valuable offers.

Use data-driven referral codes.

Hit smaller, more targeted audiences.
By being selective with your direct mail efforts, you can invest more in the physical item you're sending out. Plus, you can offer better discounts, coupons or other enticements to get new leads to take the next step. You might think of direct mail as your first foray into getting someone to go to your business website or call you, rather than your final step in making a sale.
4. Optimize your website and use CTAs
Even if you run a brick-and-mortar store, you should have a website that marries smart design with speed and efficiency. Your website should give visitors the who, what, where and why behind your company and compel them to take some sort of action. Think about what you want customers to do once they come to your website and how you can get them to take that action.
If you want customers to visit your store in-person, you might craft a call to action, or CTA, that drives them to a "location" or "contact us" page. Conversely, if you want a customer to make a purchase on your website, you'll want to create a CTA driving them to certain product pages, or maybe even a discount landing page for first-time shoppers.
5. Rethink deals and discounts
You've likely offered sales or promotions in order to incentivize new customers to make a purchase. However, if no one knows about your business and the great deals you're offering, this won't do you any good. Instead you might try working with sites dedicated to deals and discounts, like Groupon.
Similarly, consider partnering up in a package with other complementary businesses that are more familiar with the deals territory. Since these sites are all about reaching new customers, they'll do the legwork of finding the eyes for you to get your product or service in front of — and with a budget and reach you might not have.
Although the margins on deals sites may not be the biggest, this is a top lead generation strategy for startups that simply need to get their name and brand out there.
6. Learn search engine optimization
Search engine optimization, or SEO, is one of the most successful lead generation strategies, especially for online businesses, B2B businesses and even B2C businesses. The first step in crafting an SEO strategy is utilizing the tools at your disposal (most website builders include SEO optimization tools) and keeping search engine visibility top of mind.
On a basic level, you can start by ensuring that your website provides accurate information, gives answers to frequently asked questions and contains writing that is clear and concise.
Learning SEO best practices yourself is free, but if your business is in a particularly competitive market, investing in a consultation from SEO experts could provide extra value to your business.
7. Create and publish top-notch content
Content-based lead generation marketing strategies allow you to increase your presence in search as long as the content you create is well-optimized. The more high-quality content you produce, the more you're rewarded by search engines.
When it comes down to it, search engines give preference to websites that help answer questions quickly and simply. Plus, as search becomes increasingly local, you'll benefit from lead generation tactics that tie your content into your physical location.
8. Invest in social media
Using social media organically can be one of the best lead generation strategies for startups, especially in local markets, but there are additional ways to get creative with these platforms.
You might invest in paid social media marketing that's fairly inexpensive and generally goes further than organic posts, which typically only reach a handful of followers. Social media platforms like Facebook and Instagram allow you to target very specific audiences with their paid ad solutions, as well as retarget audiences who have interacted with your business before.
Many of these platforms also offer one-click email submission' which allows users to submit their information at the click of a button and gives businesses a simple way to collect info on potential leads with minimal hassle.
9. Begin a business newsletter
You can think of your email marketing strategy as a content strategy paired together with social lead capture techniques. To make the most of newsletter lead generation strategies, it's important to provide compelling reasons for people to sign up. The promise of exclusive sales, experiences or knowledge are all great draws.
If you're unsure how to get started, email marketing platforms like Mailchimp and Constant Contact offer tools to assist with this type of lead generation strategy.
10. Create downloadable assets 
Are you an expert in your subject area? If so, your knowledge is valuable — so capitalize on it. You can offer free white paper downloads, ebook downloads (or other similar assets) featuring your expertise and your business to generate leads.
Assets like white papers and e-books allow potential leads to gain specialized knowledge or information on-demand in exchange for their contact information.
Plus, if your asset is of top quality, you might find that it's shared among peers, which will expand your business's brand name and reputation far beyond your own on-site marketing efforts.
11. Hold unique events or seminars
Holding an event or seminar directly related to the field that your business or service specializes in allows you to build deep, meaningful relationships with potential customers.
You'll be able to appeal directly to potential clients and customers by emailing them with something far more valuable than a cold sales pitch. Plus, not only can attendees learn something from you, but they can also network with each other, your employees and other existing customers.
And, although holding an event or seminar may seem like it will take significant planning and money, there are other ways to spin this strategy depending on your business, your audience and your budget. You might host a happy hour, hold an expert webinar or run a booth at a conference.
This is one of the best lead generation strategies for startups that need to get their name out there, as well as B2B companies that can partake in conferences or local business events that relate directly to their industry.
12. Add a live chat feature to your website
Live chat functions allow site visitors to reach out to you directly without having to pick up a phone or write an email. New customers benefit from being able to ask questions whenever they want, and then you can reach out directly to answer questions and help close new sales. A "Chat Now" button on your business website can go a long way toward establishing relationships with new customers and leads, as well as improving customer service on your site.
A version of this article originally appeared on Fundera, a subsidiary of NerdWallet.