Best Business Insurance Options for LLCs
Structuring your business as an LLC protects your personal finances, but insurance protects your business.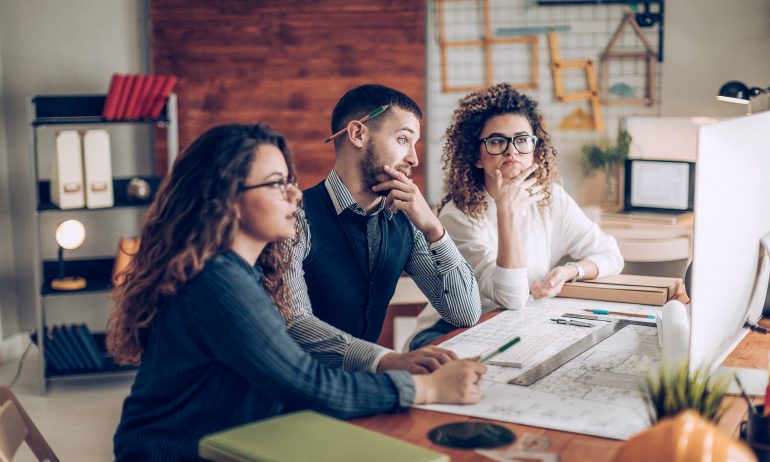 Many or all of the products featured here are from our partners who compensate us. This may influence which products we write about and where and how the product appears on a page. However, this does not influence our evaluations. Our opinions are our own. Here is a list of our partners and here's how we make money.
Structuring your business as an LLC might protect your personal finances in case of a lawsuit, but you'll still need general liability insurance and other commercial policies to protect your business assets.
The best providers for LLCs offer convenient packages and great customer service, whether you prefer an online or face-to-face experience.
An LLC, or , is so named because it limits the impact of claims on owners' personal finances if their business is found liable. If the business is sued or faces bankruptcy, your personal assets should be protected — as long as you haven't been mixing personal and business finances or breaking the law.
But that doesn't mean the business's assets are protected. If your LLC is held responsible for damaging someone's property, injuring someone or making a mistake that resulted in a financial loss, for instance, it might have to pay medical bills, settlement costs and more.
In such instances, business insurance for your LLC is beneficial.
LLC business insurance can refer to several individual types of coverage, potentially bundled together. Most businesses, including LLCs, should have some or all of the following:
A is often a good place to start. These packages normally offer general liability and business property insurance. Many also include , which makes up for lost income if your business has to pause operations because of a covered loss.
There are lots of other that protect against more specific types of risk. If your business manufactures or sells products, handles sensitive data or sells alcohol, for instance, you may need more specialized protections.
Purchasing several insurance policies from the same provider can make the shopping experience easier for a busy business owner. Many insurers offer industry-specific packages that come with discounts. And if you have to file claims, you'll work with a similar system each time.
Here are our picks for the business insurance providers that may meet an LLC's needs.
Why we like it: Chubb is the largest commercial insurer in the U.S., according to the National Association of Insurance Commissioners. The company offers a straightforward package of insurance options that are easy for a small-business owner to navigate and customize, plus many more sophisticated options to support an LLC as it grows. In addition, its above-average customer satisfaction rating makes it worth looking at.
Why we like it: State Farm policies are sold by a nationwide network of State Farm insurance agents. Because business insurance customers can't currently make online accounts, you'll probably work with your insurance agent not just to get a quote, but also to file and track claims and purchase additional coverage. For that reason, it's important to find a State Farm agent you like and trust.
Why we like it: In general, it's still difficult to address your business insurance needs online — some insurers don't even offer online quotes. But if you share information about your LLC with Next, the company says it can identify the policies you need and give you a quote within minutes. What's more, you can complete the purchase online and call for help if you need it.
Why we like it: Hiscox specializes in business insurance, offering a wide variety of coverage options packaged in different ways for businesses in 180 industries. Notably, its professional liability insurance covers work performed anywhere in the world, though claims must be filed in the U.S. or Canada.
The for your LLC will depend on many factors, including your company's industry, location and size. Getting quotes from insurers is the best way to estimate how much you'll pay.
Though you can regularly get a business insurance quote online, you'll need to work with an or agent to buy a policy in many cases. Working with an agent introduces an additional cost — most brokers and agents are paid on commission, and brokers may collect fees — but working with one can help you understand the coverage you need.
In general, NerdWallet recommends getting quotes from several providers before purchasing a policy.